So many beach pictures but never enough to justify. A few weeks ago, you might have noticed my obnoxious, 'hey I'm in Mexico with my bff' Instagram spam. Some of the pictures fell short of the storyline, but hopefully the elaborate descriptions after the cut will make up for it.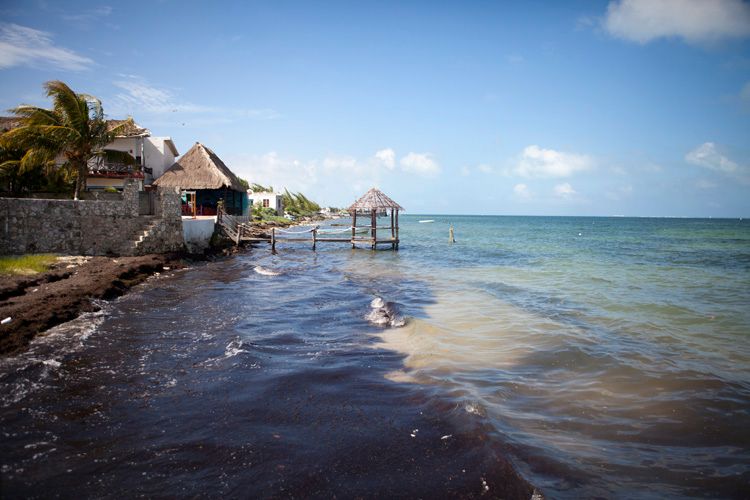 Our arrival in Cancun starts the adventure. First mission: get to the resort in one piece still being a Gulf of Mexico away. The solution was as simple as a ferry. We were already judging the clarity of the water, and we weren't mad.




A picture I normally wouldn't post for several reasons, the 12 hours of layovers and traveling, no makeup not time to refresh, and the "I'm over it and just want to sleep" airport clothes. Just wanted to make sure that juxtaposition of us and the untouched serenity of our hotel room was apparent. #frumpy



Breakfast finally - the same scene we'll be waking up to for the next four days. Na Balam hooked it up every day with coffee, fruits, beach view, and straw huts on the beach. Clothing optional.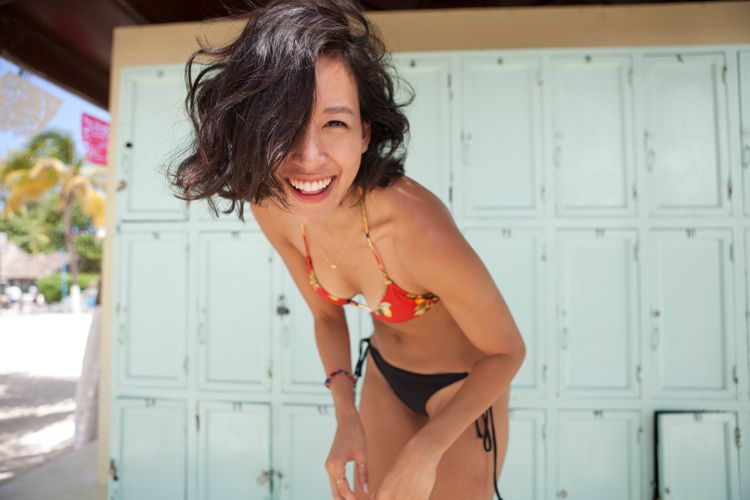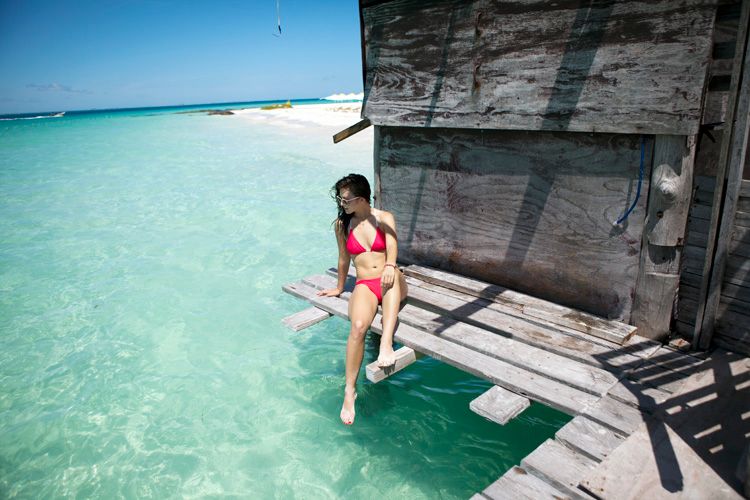 Other than being pronounced tourists, we dodged that reality as much as possible by friending the loc dogs. We had to get three hours of giddiness and ridiculous picture-taking out of the way first. See me on the dock? We made friends with fishermen and took pictures with the catch of the day. Never got that novelty massage on the beach though.



Are you local when the island dog loves you?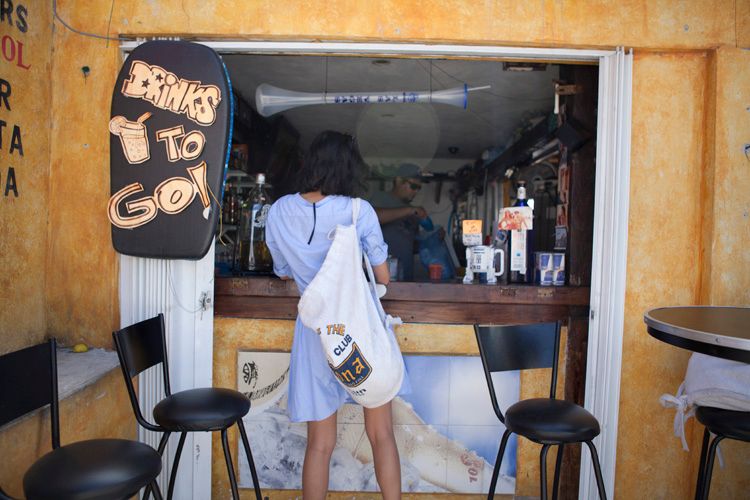 The story gets equal parts awesome and fuzzy when we finally acquire self-transportation. Day two gave us a golf cart to keep it painless since drinking and driving was strongly encouraged. Thank you Juan for that.



Made a full circumference around the island. Took about 2 hours on a golf cart - could be less if we weren't diddle daddling around buying drive-thru fresh coconuts, trying ceviche at every possible point, and visiting turtle land. At one point, I dropped my camera and broke my lens filter... so prepare yourself for some blurry pictures.



Plain stupidity but available for zip-lining and snorkling. An adventure we promised ourselves the next day until a storm hit.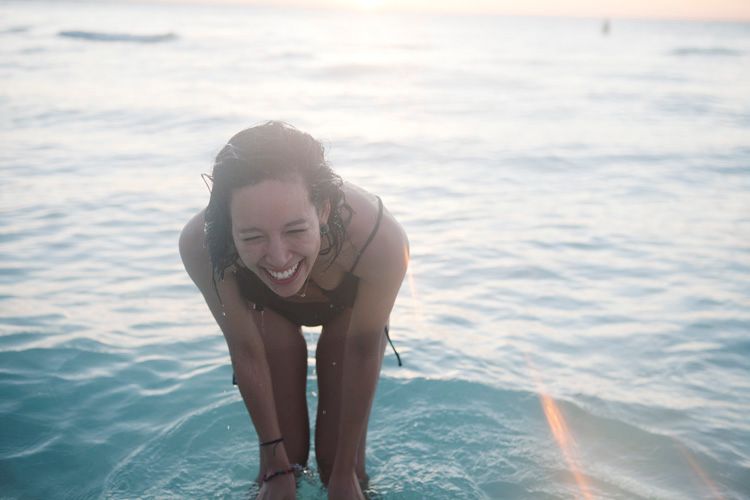 Lots of sunset pictures. Sole intent is to induce a jealousy amongst everyone and myself that we - in unison - are not there right now.




And here begins the poor documentation and best part of our trip. Fucking mopeds. That's right, took those babies in bikinis through a rain storm up and down the island for 24 happy hours. Which was extra exciting for me because my legs had a severe allergic reaction to the 18 mosquito bites the night prior making walking difficult.

Things that happened whilst in possession of mopeds:


Drove to the opposite tip of the island and had a ridiculously amazing meal with coconuts and piña coladas, met some travelers who fixed my lens and took this picture of Sara and I.

*No picture*
Got stuck at another resort in the middle of the island because the rain was coming down too hard.



Met Max. We're still unsure what he is.

*No picture*
Sara directed us to an off-roading spot and after I launched my bike off a ramp and, in mid-air, had to cut off a bunch of locals to somehow land my fall. Everyone was laughing... but me.

Then at one point I got sick of carrying around my camera, and we just kept exploring and lazing. Shopping in the village is as colorful as you would image Mexico to be. Wish I took pictures but was planning on supplementing with iPhone pictures because Sara is so much better at documenting than I am. Instead, Sara had her phone stolen (in Hollywood) along with allllll the amazing pictures she took. Hope you enjoy those pictures, asshole.

We also got stuck in Mexico because I read our flight times wrong... this seems to just be my life: broken camera lens, lost Loeffler Randal sandal, $300 for a flight home. A priceless, memorable trip, and all it costed was a slice of dignity.