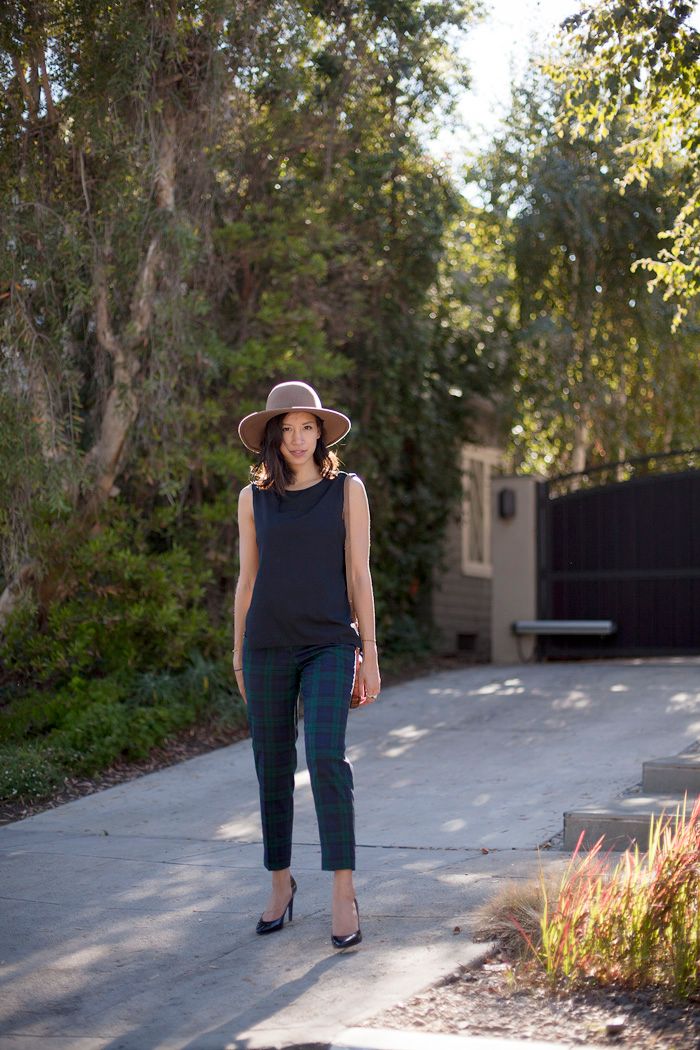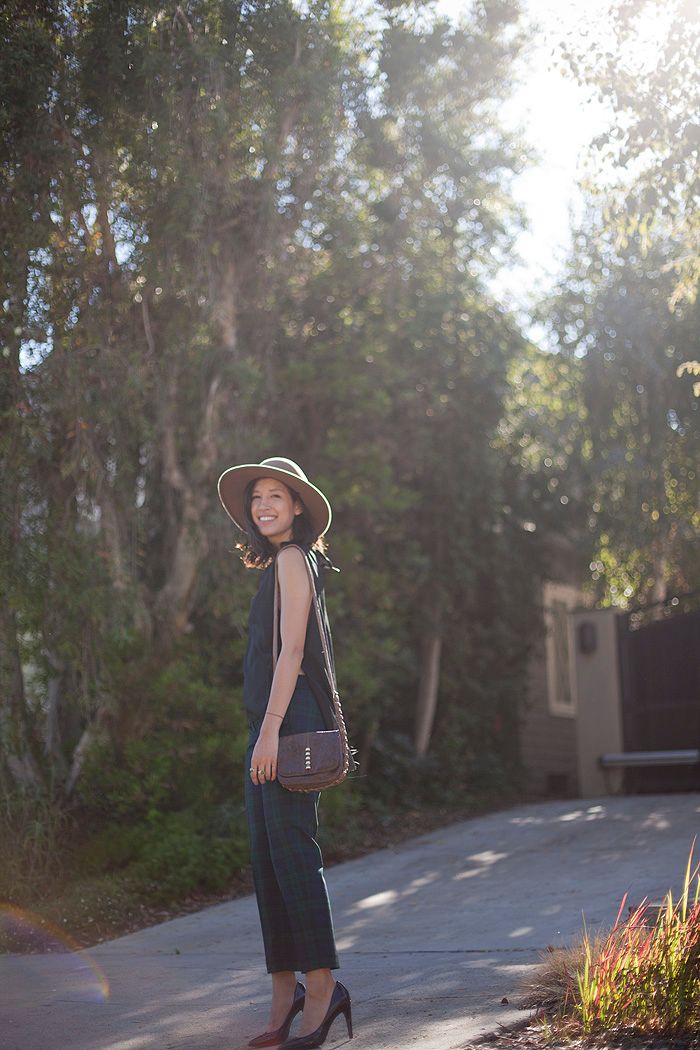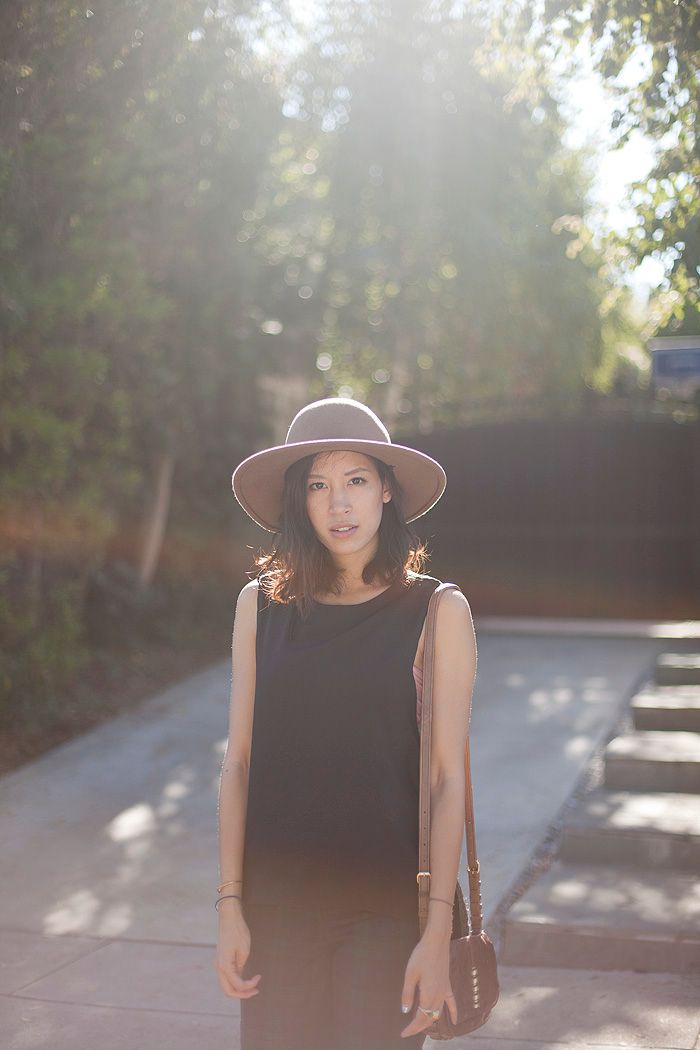 Got my paws on some great pants from LOFT, and they came right before my urgency to find the perfect pants. Knowing me, I would start my frantic search really late into the winter season - approximately when it's too late to worry about getting perfect pants.

Perfect pants are as trivial as the perfect leather jacket, like every detail counts and when it's good, it's good. The lovely ladies from the LOFT team invited me to discuss and explore the new design construction that they spent tons of money doing research on to perfect. It was really interesting learning the process of how to incorporate the perfect fit by surveying 10,000 women. Definitely taking note for later when I get back into design. Doing things like adding an interior lining via menswear design to flatten the stomach to dropping the knee break to lengthen the leg were all strategically placed to drastically improve a pant.

I wore them with a blank tank from the Reformation and black heels. Kind of really into the fuss free dressing right now. Also LOFT has partnered with Fashion Delivers and for every pair of pants sold at their stores nationwide tomorrow (Sept. 7), LOFT will donate a pair of pants or other clothing item to the charity. Fashion Delivers is a non-profit organization that collects excess inventory from manufacturers and retailers and distributes it through a network of community charities to millions of people in need each year. Get on it ladies!