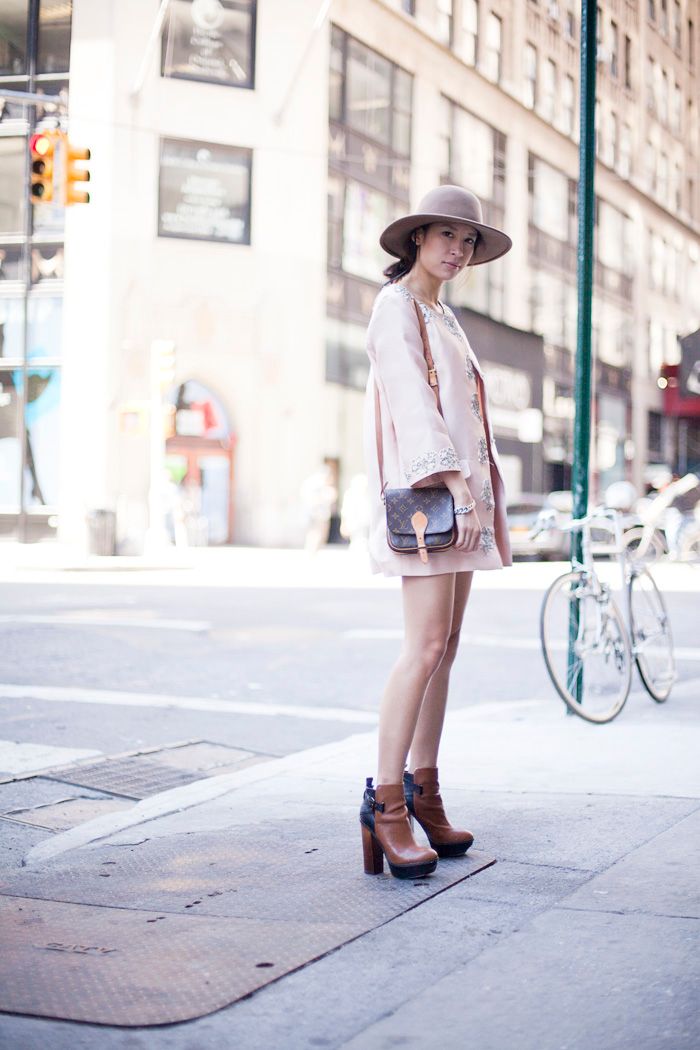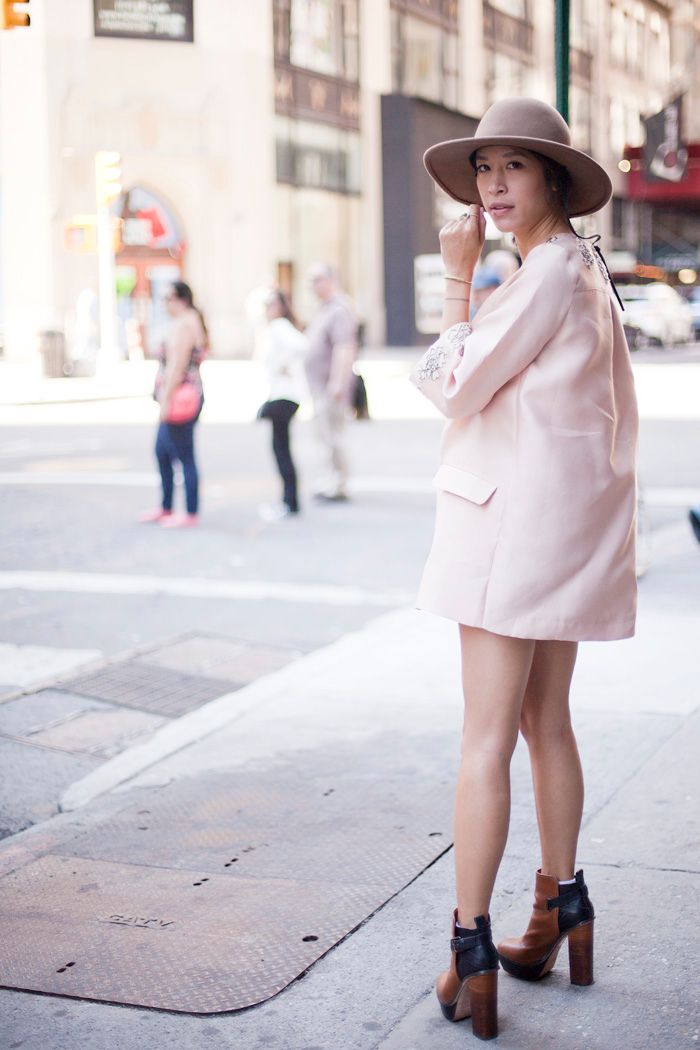 Ti Mo dress coat. Hanes tank. Vintage 501 shorts. Dolce Vita boots (similar here). Brixton hat.
Dying over this coat by this small Norwegian brand Ti Mo. Really, can't justify it over pictures, but it's a good one. This was taken in between a lunch date with my old boss and Herve Leger. It's been a busy month with fashion week, starting a new job, and finally getting back from Mexico. I can't wait to share pictures and stories from my trip - just glad to be stationed for a while.
A better snap of the full outfit over at Stylelist.