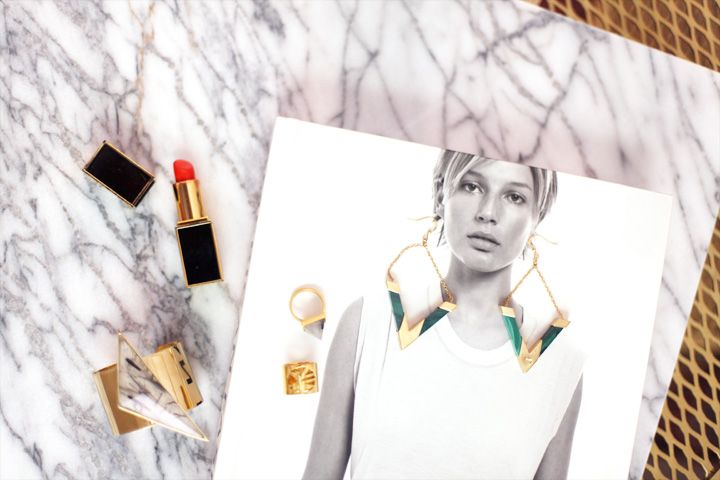 My fondest memory of Kelly Wearstler was being invited to her home for a blogger dinner almost two years ago. A memory that can only be relived through glossy architecture magazines as her standard of living is so far, yet beautifully, removed from the reality of what I know as life. I look at my place and feel fortunate to have floor to ceiling walls of original 1920's brick, then look at her house flocked with various shades of marble and lust over how great brass pops against it.

The tangibility of our worlds' ever colliding is only attainable through her jewelry that she so graciously gifted me. Each piece serves as a direct memory of how I felt immersed in Kelly's personal belongings. The statement cuff and matching ring remind me of her foyer with its jagged points and marbleized coloration. The cutout ring is strangely familiar to the dining set she served dinner on. The quartz earrings look directly inspired by the flooring pattern she uses throughout some rooms. Feeling extra chic dripping in Kelly Wearstler's gold, I slicked my hair back and threw on a slinky dress to attend BCBG Resort 2014's show by the pool on a beautiful Tuesday.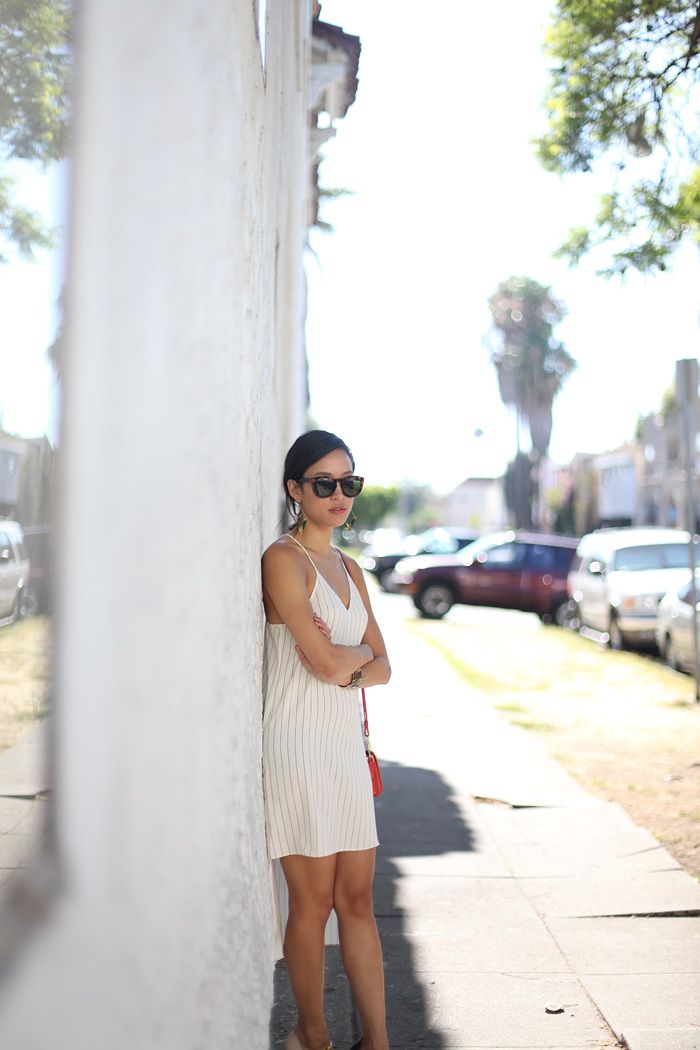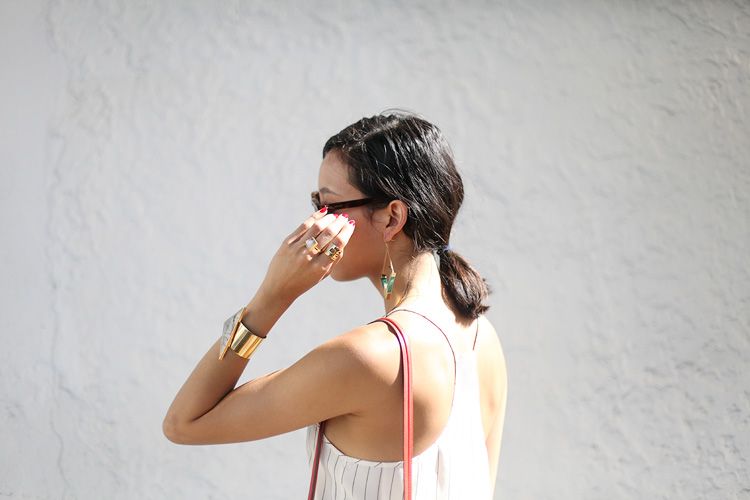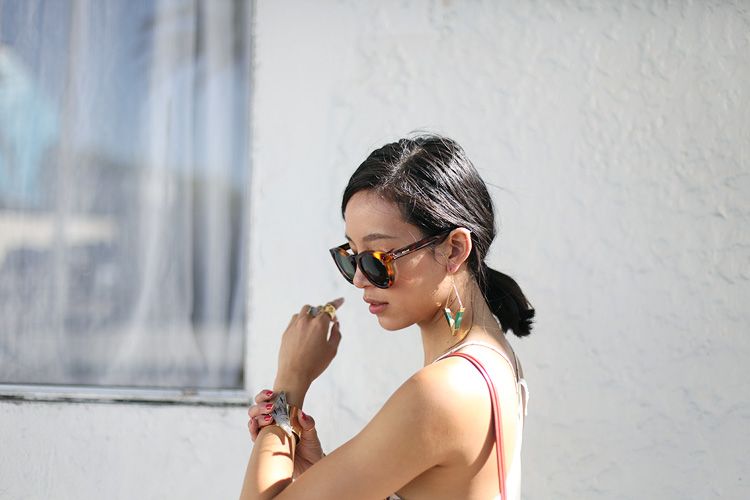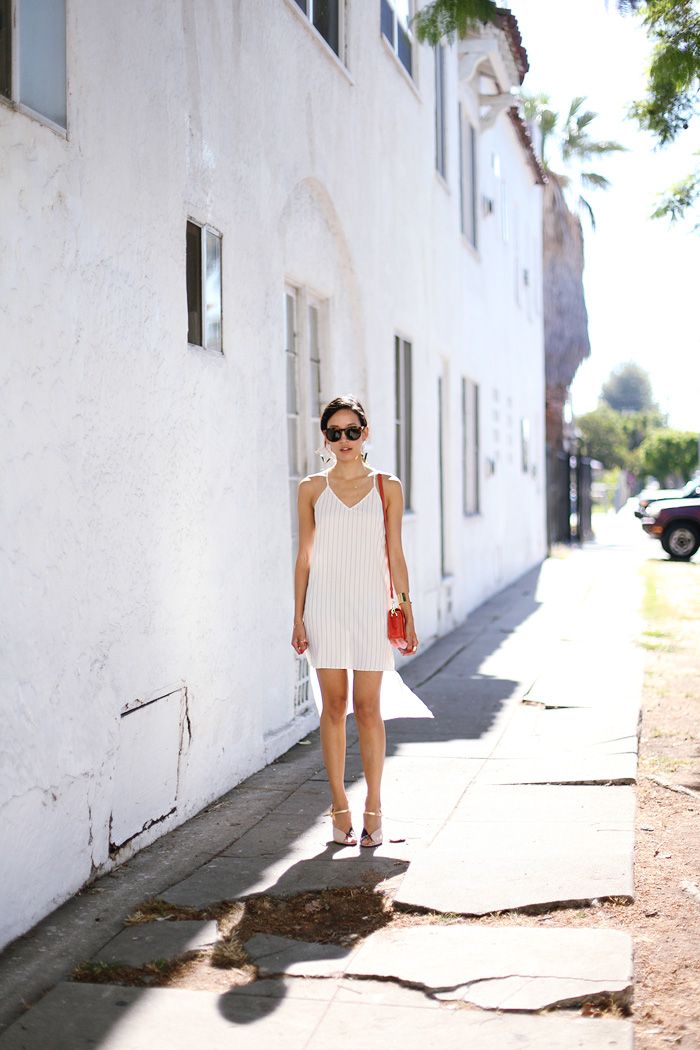 Urban Outfitters dress (I'm wearing SM). c/o Coach purse. Maison Martin Margiela heels. Celine sunglasses.