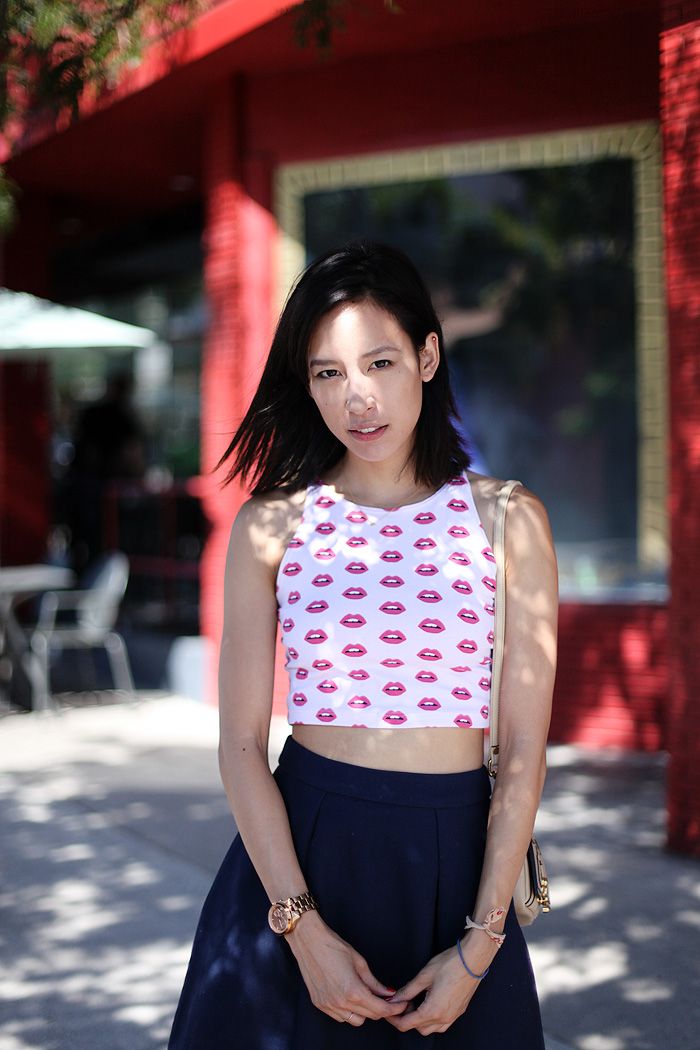 American Apparel shirt. Zara skirt. Miu Miu shoes. Madeline Chadwhick bag.

This shirt completes my life and wardrobe in the most pleasantly distasteful way. I've seriously been waiting around for the perfect lips printed shirt and couldn't believe when I saw it at American Apparel. Do people still not like them? Because I'm still such a fan.

Battling cabin fever and finding miscellaneous coffee shops to work out of and found myself at La Mill breaking in my sparkly Miu Mius. I've been working on a huge project completely unblog related. The past summer I've felt the biggest serge of inspiration and am channelling all this through various outlets. I'm the most motivated I've ever felt in my life and it feels good. Good shit is happening guys and I'm putting it out in the universe for you to feed off of. Have a lovely weekend - I'm hoping to get my #bladebabez out for a stroll in Venice.