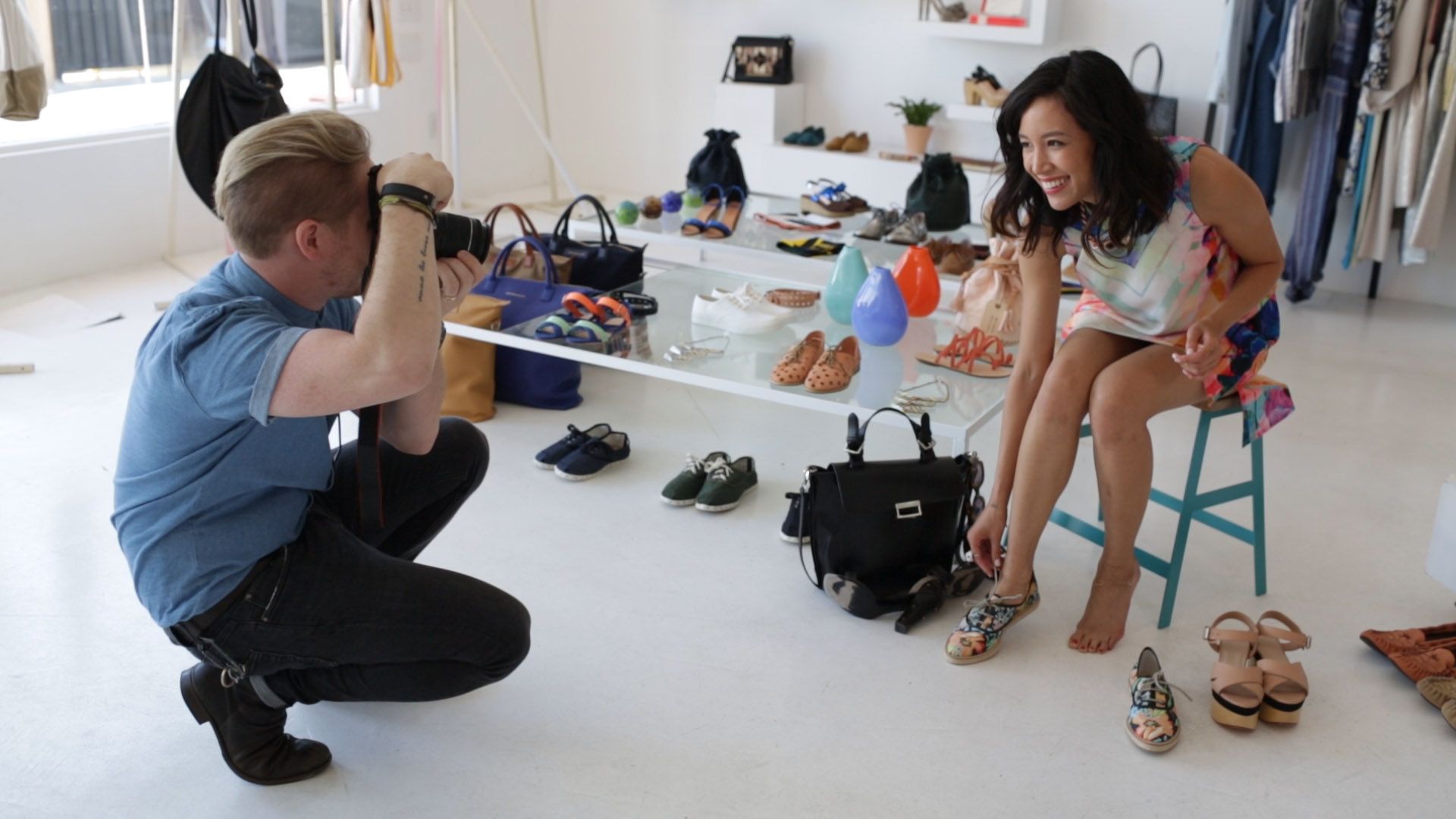 From the time I picked up a camera (a Powershot G1 old schoool), I've been a Canon girl. I've always hoped Canon would sponsor a fan somehow, so when Lucky Magazine asked me to work with Canon to review their new product, I was so stoked.

Introducing the Canon EOS Rebel SL1 Digital SLR Camera, the lightest SLR to date. I was instantly obsessed because I got to a point where I was tired of lugging my huge 5D Mark II around so I sacrificed supreme quality for the convenience of a point and shoot. The Rebel SL1 is idiot-proof with touch screen options and everything – ideal when you don't have a designated boyfriend photographer to work the camera. It's also unrealistically light for casual outings, but I can trust the 18.0 megapixels for street style quality photos.

My friend and occasional blog photog, Jesse and I took it out for a joy ride around Melrose. We popped into one of my favorite stores Ten over Six to tease myself with their shoe selection. I'm having buyer's remorse not buying those Loeffler Randall x Tucker sneakers. It's a summer of cute sneakers and strappy sandals. Discover more by watching the two videos below for my fashion and photography musings.