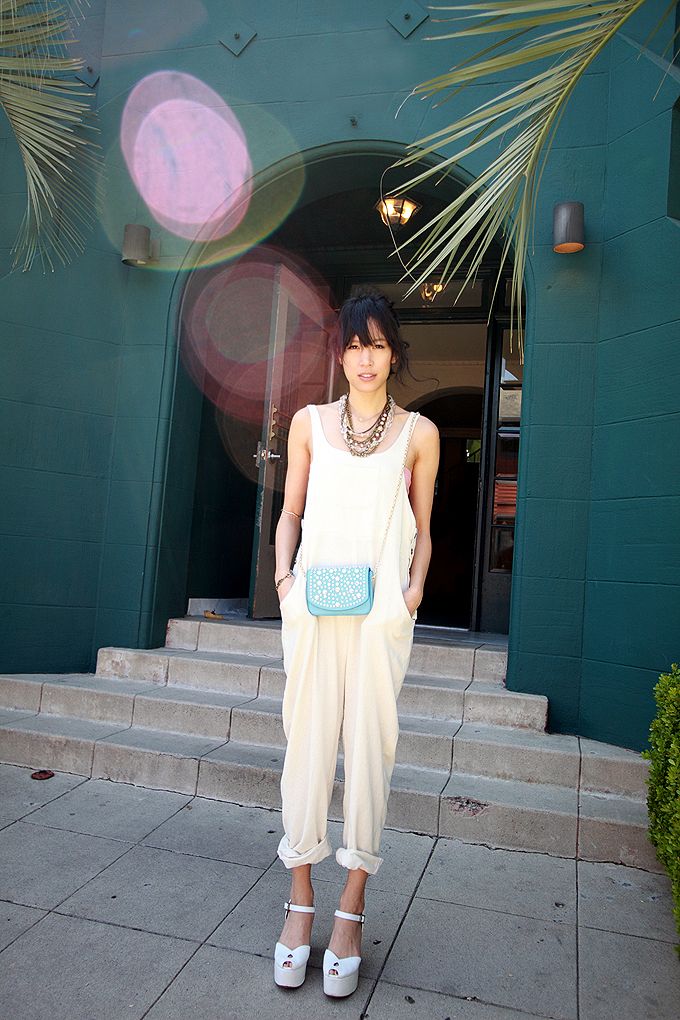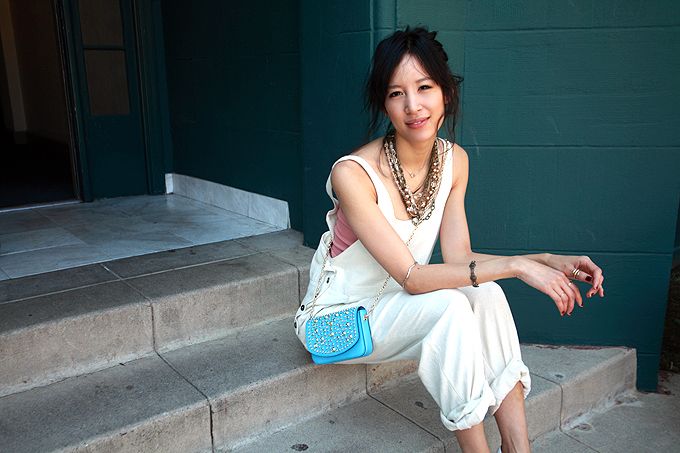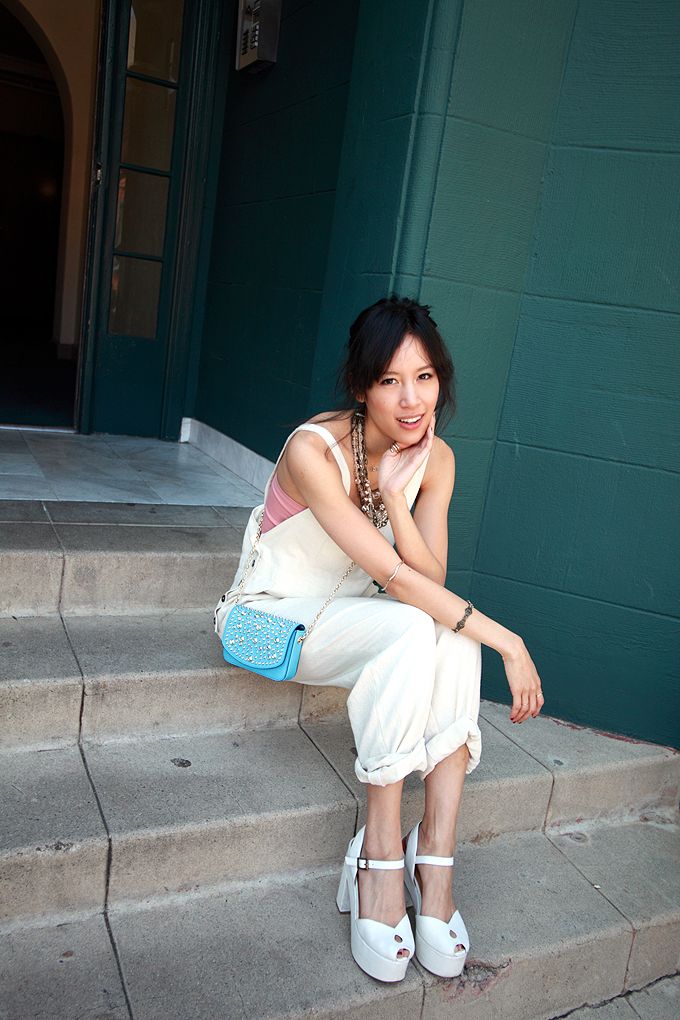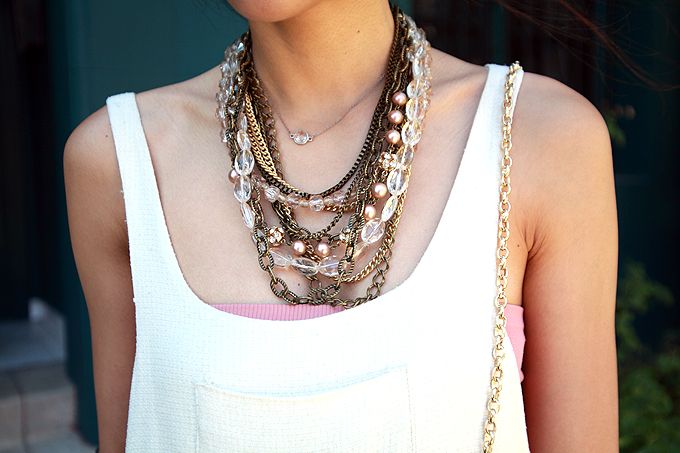 Bren overalls (similar here). Wildfox pumps. Juicy Couture bag.
A while back, Figue (Japanese) magazine came and shot a bunch of outfit shots and pics for a 2 page spread on me! I finally got the pictures for them to post on my blog, hence the much shorter bangs. Half the pieces I'm wearing have unknown origins. Never did I think I would have trouble figuring out what's in my closet. Am I finally at the point of owning far too much for mental capacity? At least these pictures can serve as a mental souvenir of a fun Saturday
Aimee
and I had romping around Pasadena looking for treasure. Oh and her threatening to kidnap me if I didn't finish my shoot on time. Classic Aimee.