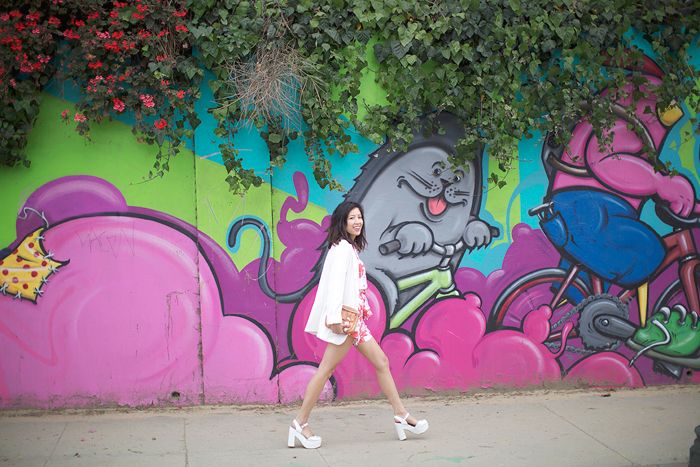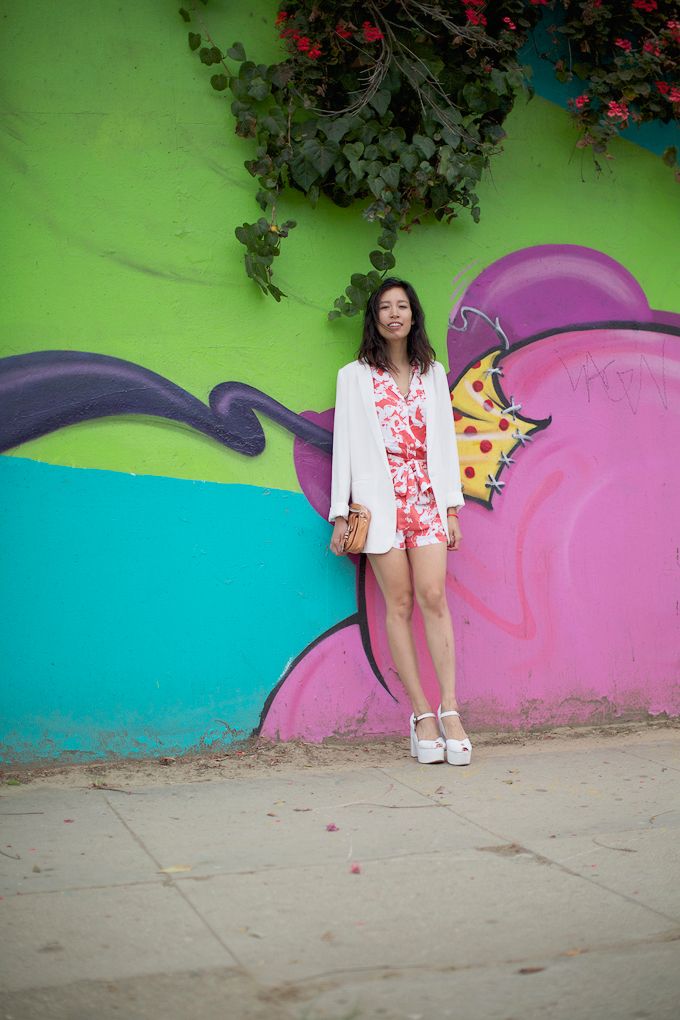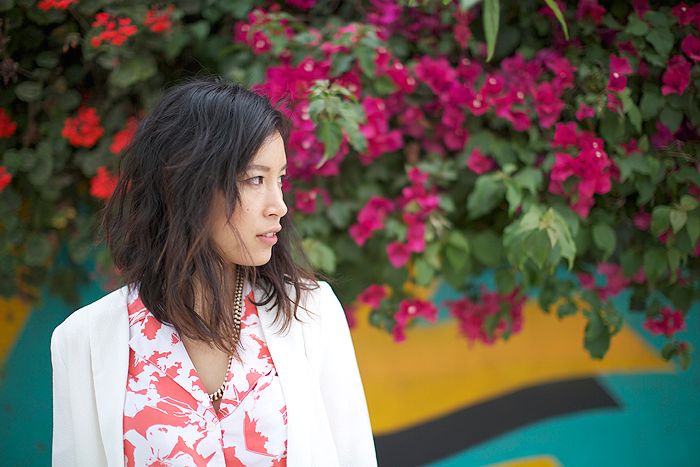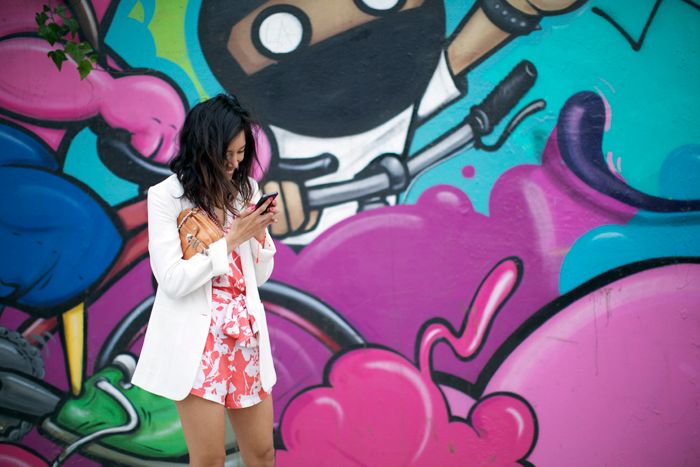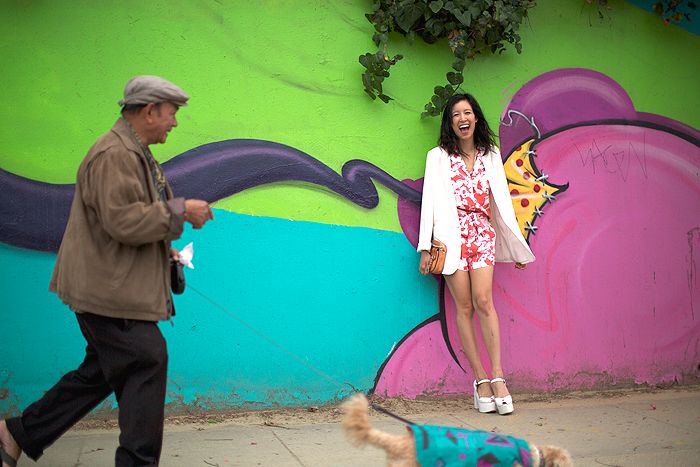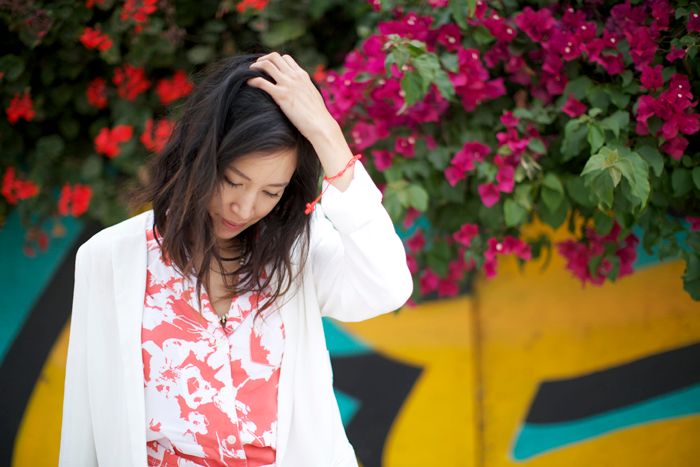 Wearing shirt, shorts, blazer, necklace care of Nordstrom. Wildfox x Jeffery Campbell shoes. Rebecca Minkoff clutch.

Growing up in Orange County with Asian parents automatically made Nordstrom the 'it' department store. It was the one store my mom dragged me into that I didn't mind perusing because it had BP!!! The first taste of preteen shopping that provided endless inspiration and wants, like, trying on a cardigan feeling a grade older. Any one else remember that?!

Then, I got a car and Nordstrom disappeared from my radar as I preferred the thrift shops, boutiques, and the occasional fast fashion run. Even though I graduated from BP to Savvy, the supply of inspiration was more painful than beneficial as the Marc by Marc and Philip Lims were a few Starbucks paychecks too expensive.

Fast forward a few years, I was at work and noticed myself complimenting one of the girls in the office. Every piece she was wearing was apparently from Savvy – they had switched around the department to carry brands like Topshop, MINKPINK, and their own designs. I was so pleasantly surprised when Nordstrom opened an in-between market they never had before, and to celebrate, they called up Julie and I to help showcase it!
PS, this graffiti art behind me is done by famed artist, Cache.