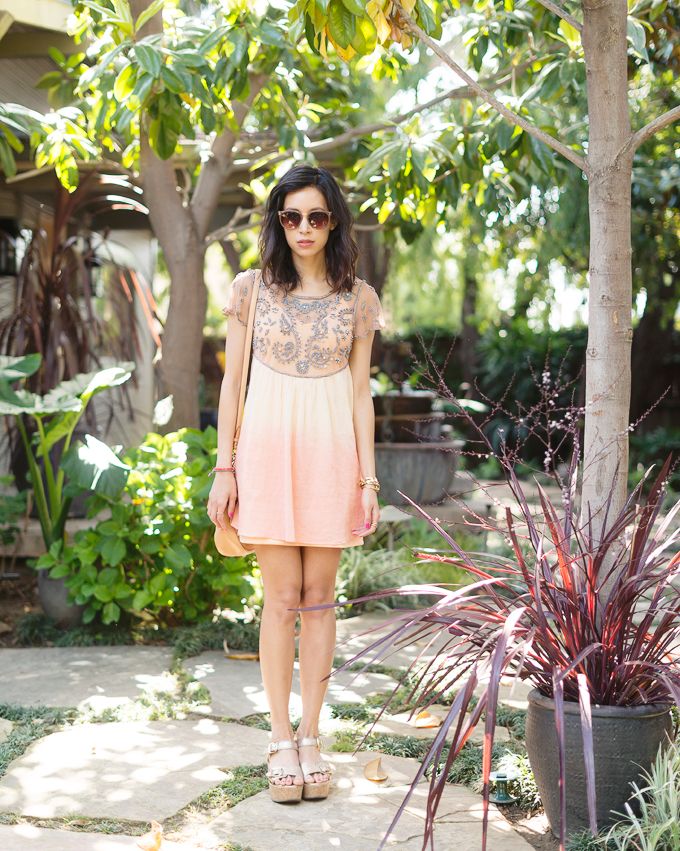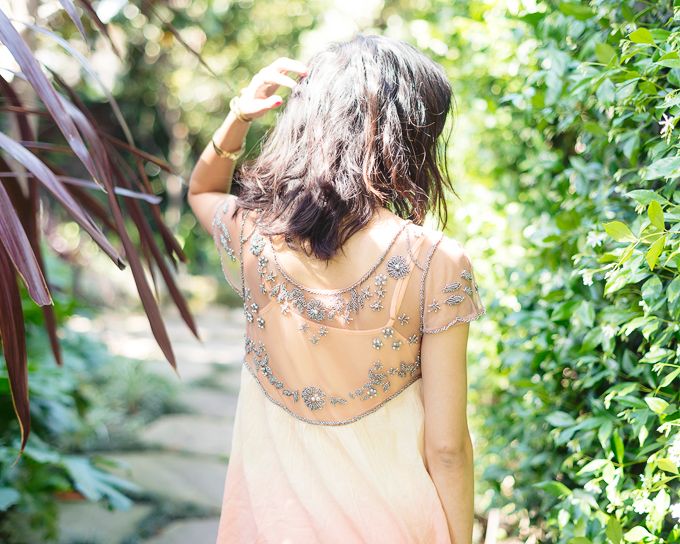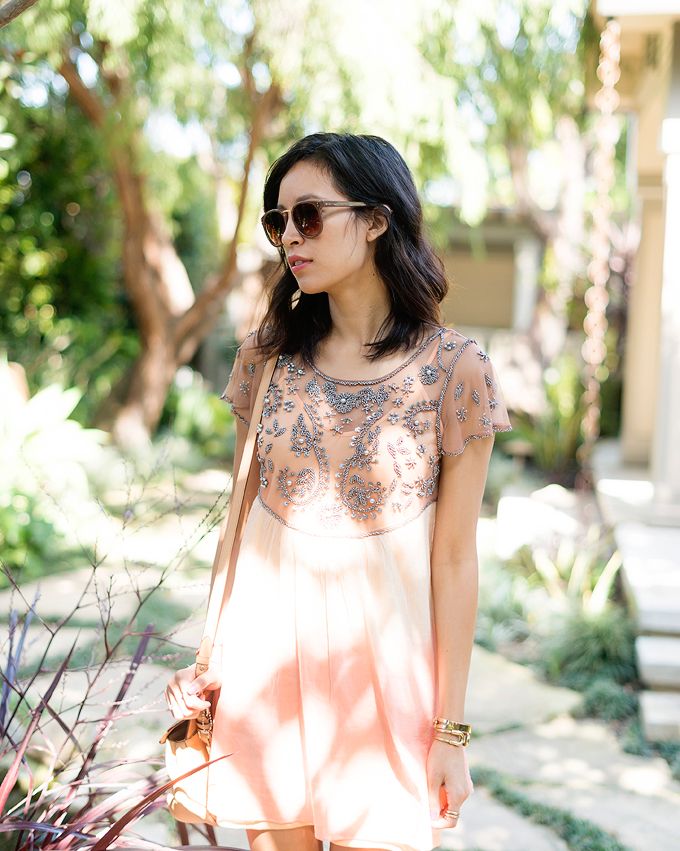 Free People tunic. Dolce Vita sandals. Coach bag.
The past month, I've been living the sweet unemployed life, feeding off unemployment insurance. It's been a good run, but I'm so ready to get a new desk job - despite the personal projects I've finally had the time to tackle. My personal/career has never been a topic of discussion, but I will say for the curious minds that I've never done the whole blogging thing full-time. Before my lay off, I was designing men's denim at an amazing company. Luckily for me. I have an interview tomorrow - crossing fingers.
Here I am tickled peach, wearing a tunic as a full-fledged mini dress - something that I'm maybe a little too comfortable with. I couldn't resist the beading on this number and how reminiscent of Marchesa.
Photos by Jesse Fiorino