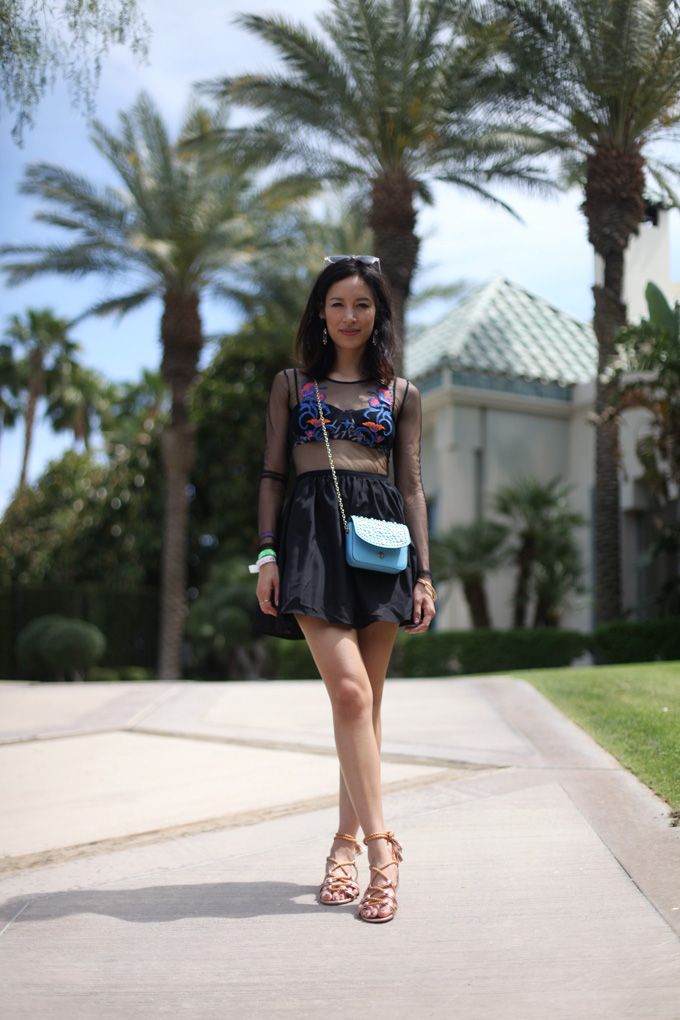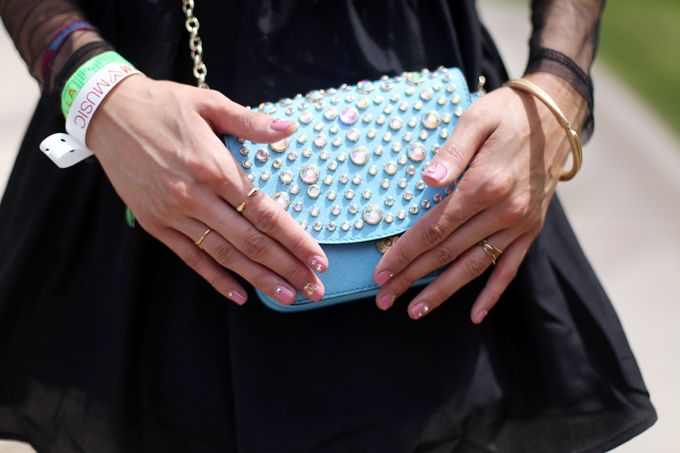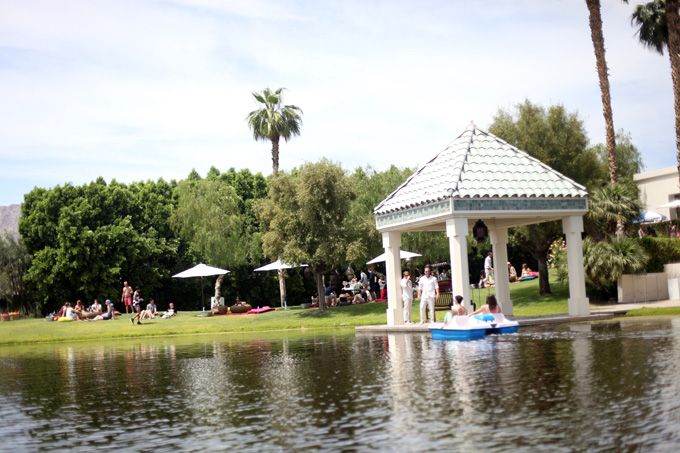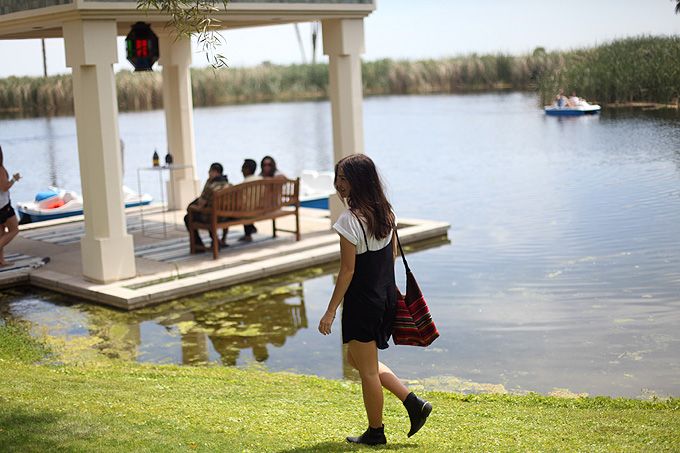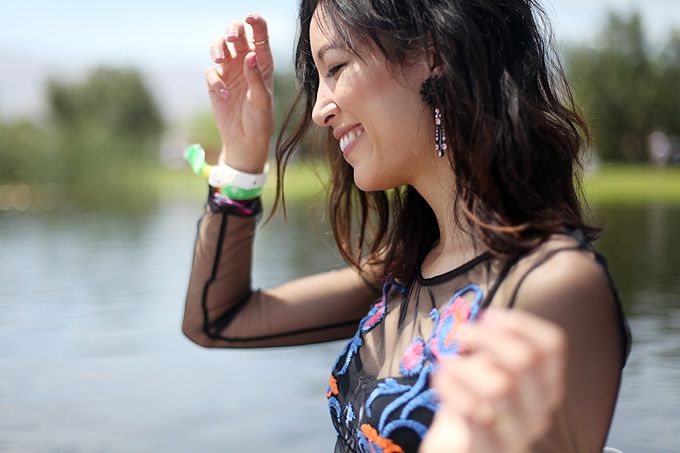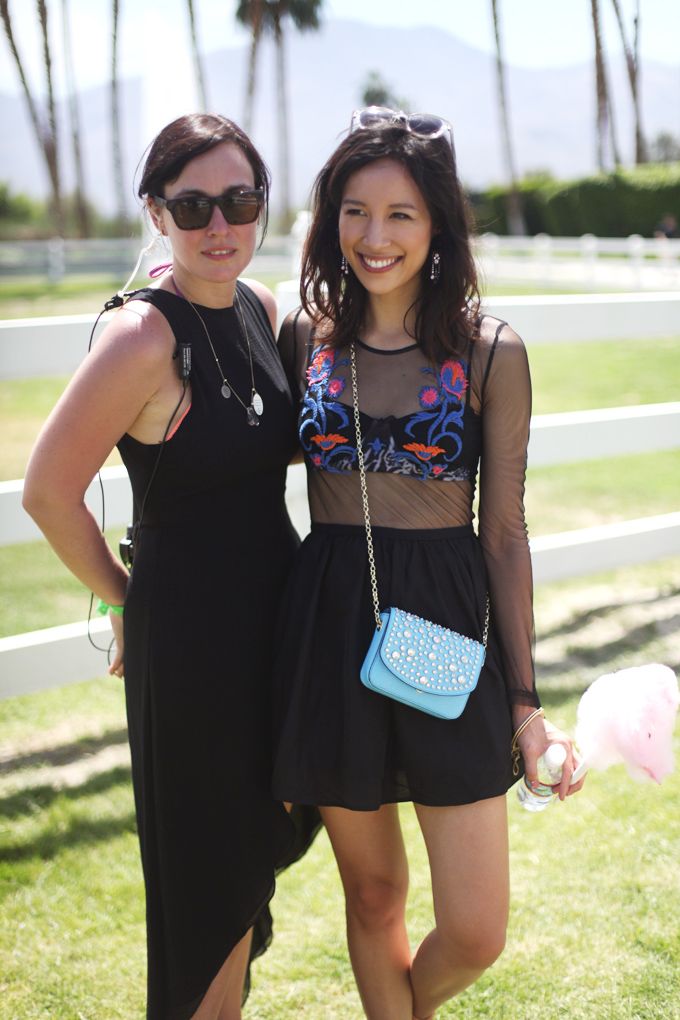 Threadsence dress. Juicy Couture bag. Lookmatic sunglasses. Candela sandals. Jewelmint earrings and handcuff bracelet.

Of all the neon wristbands I collected, the H&M party was by far the best on the wrist-itinerary. Complete with ice cream caterers to DIY tacos, badminton and pingpong, and best of all, paddle boats, it's hard to compete when you can fill your day up with extra curricular activities in ONE stop. But seriously, there were so many great events and parties this year, I barely made it out to the festival. Noted for next year... parties first weekend, festival the latter weekend.

I'm realizing how long it's been since I last blogged. Ahh! The guilt of not keeping up with my work is setting on me. Can't thank Threadsence enough for being an amazing festival host and doing Coachella right. I mean, they assigned us all drivers! We also had a campsite on top of a gorgeous home in La Quinta. And another thank you to Samara from H&M for always supporting the blog!!! It was so nice to finally meet you!