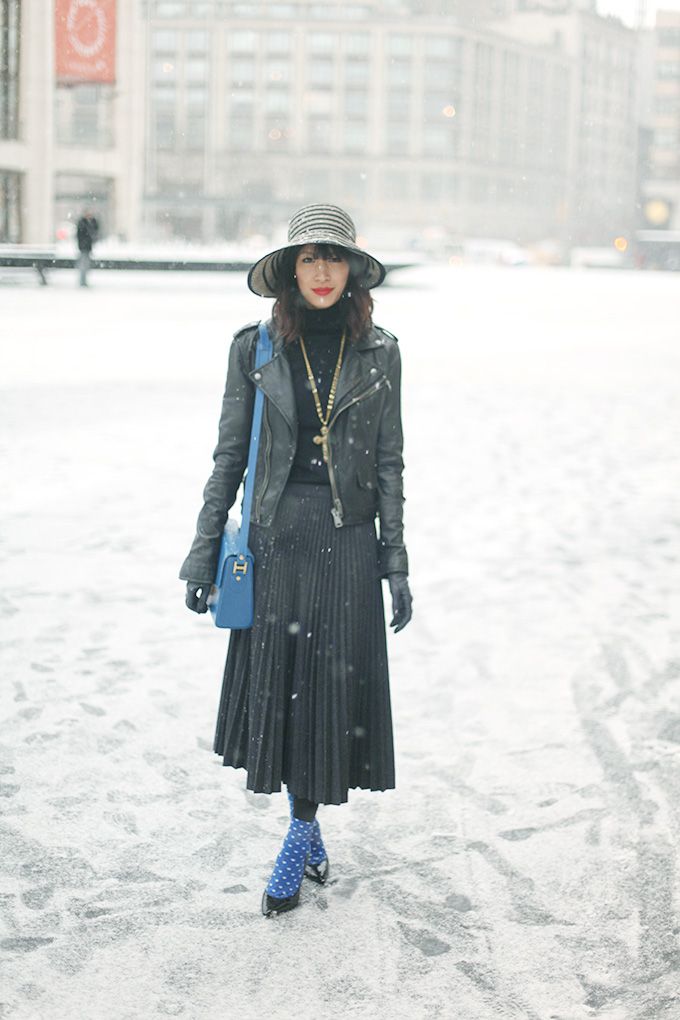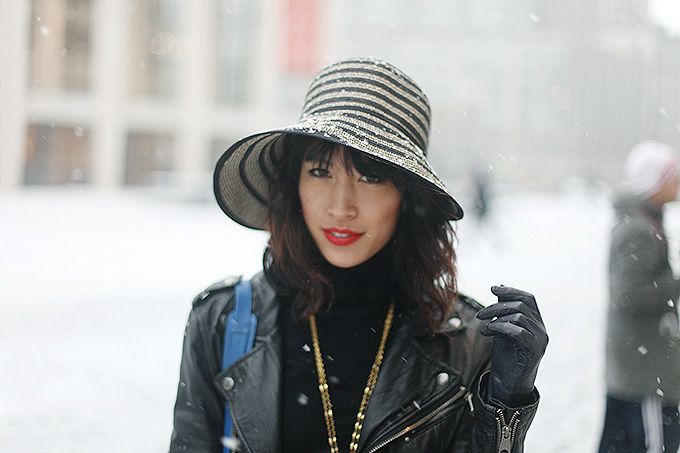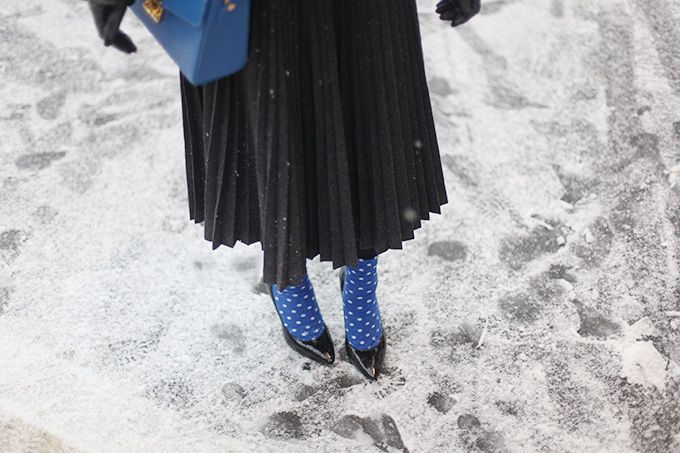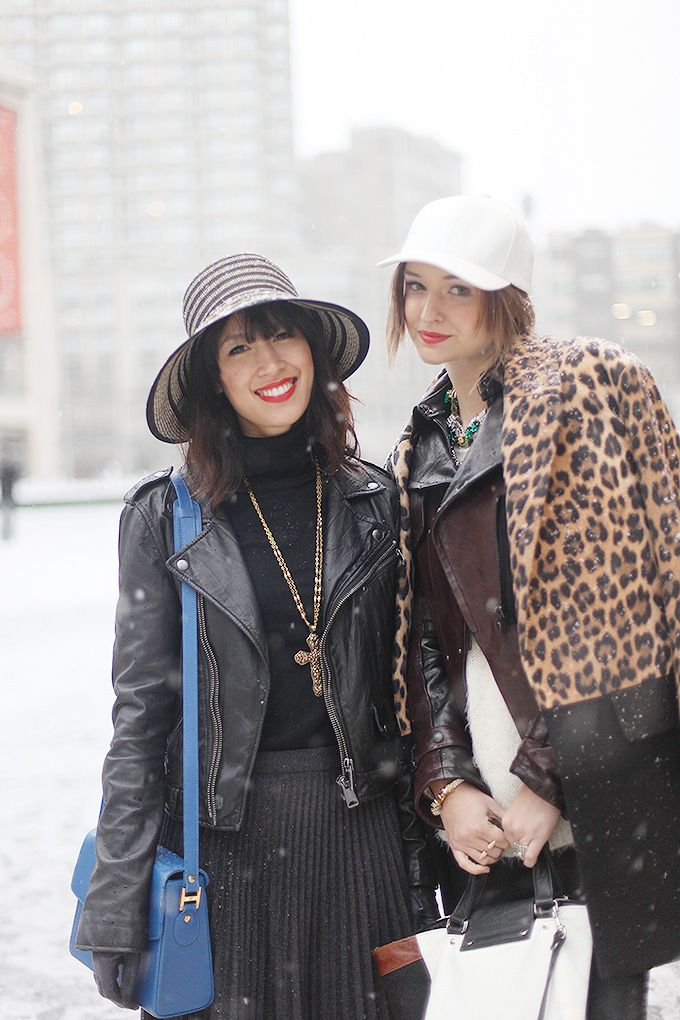 Le Petit Petit jacket. Forever 21 turtleneck. Vintage MCM bag, Armani skirt, gloves. BCBG hat. Vanessa Mooney necklace.
As always during this season, there are so many outfit deviations as I find myself scrambling to brave the snow... a really foreign feeling for a west coaster. Luckily, I was able to snag a summer hat (because I weirdly thought I need one?) from a gifting lounge and wear that to protect me from the snow. Original outfit here. Also spaced out and didn't bring boots because again, I don't think about what it's really like being in snow. Ugh. Going to be slipping around on these patent pumps the rest of this weekend because they're the most weather proof shoes I really brought.
This jacket has saved me so many seasons. After years of obsessive and loyal wearing, it's finally so perfectly broken in that I can't imagine my life without it. Thank you Logan for designing the most perfect leather jacket in the world.