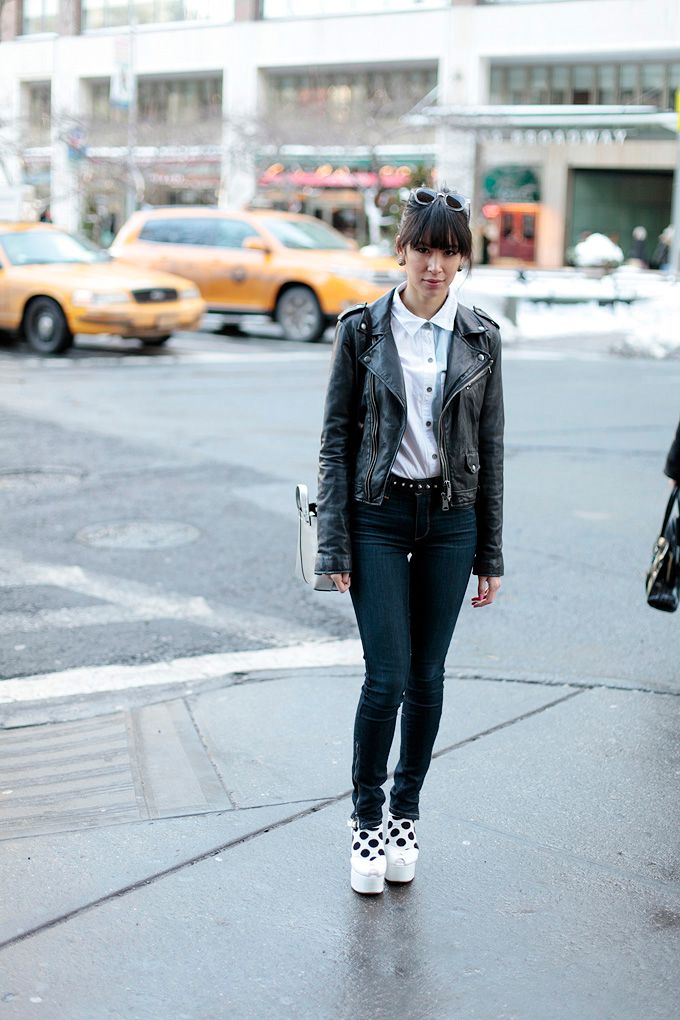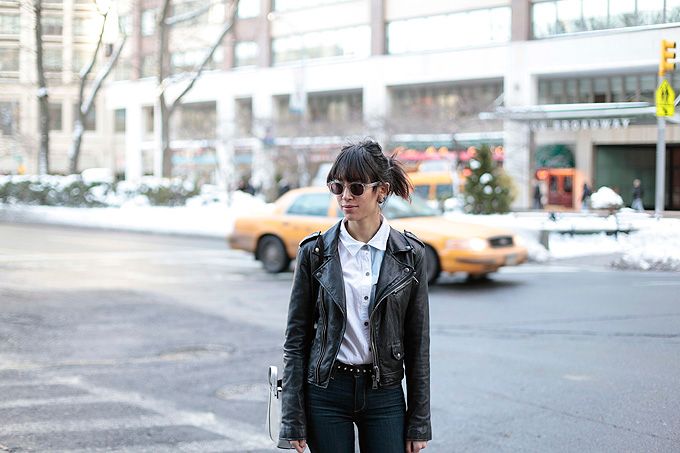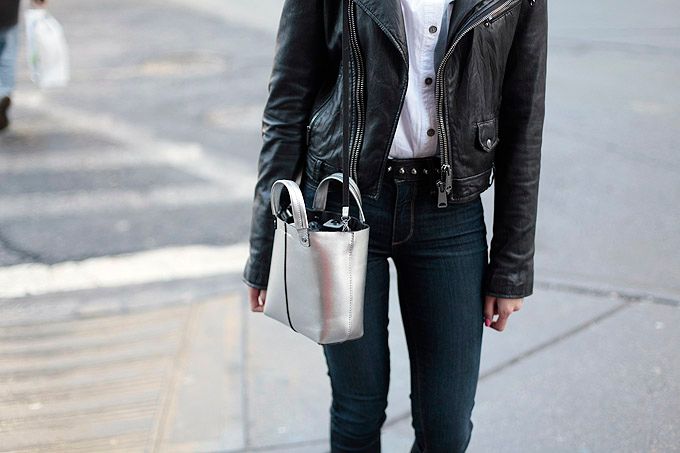 Paige jeans and shirt. Le Petit Petit jacket. Stylestalker belt. Wildfox shoes. H&M socks. BCBG bag.

Can't quite remember what show I was coming from wearing this, I just remember being incredibly tense from chattering my teeth all morning. I've always seen myself living in New York and one point or another in my life, but the thought of having seasons?! It's something I can only wrap my head around when I'm baring all in piercing cold weather.
On a California note, Topshop opened at the Grove. Have yet to check it out but am so excited to this weekend! Anyone stop by yet?
Photo from Style.it and Liz