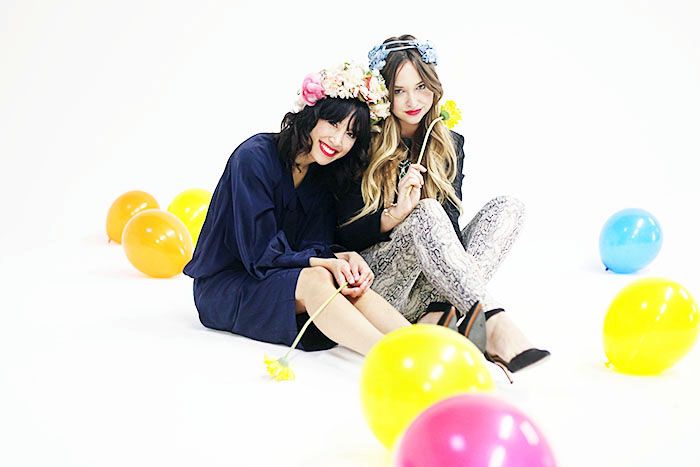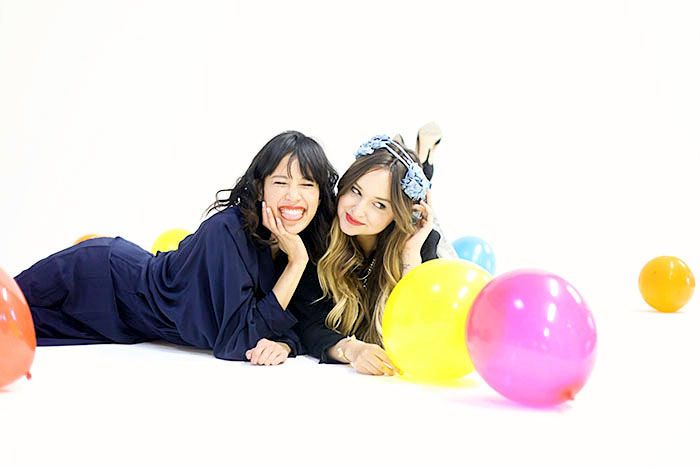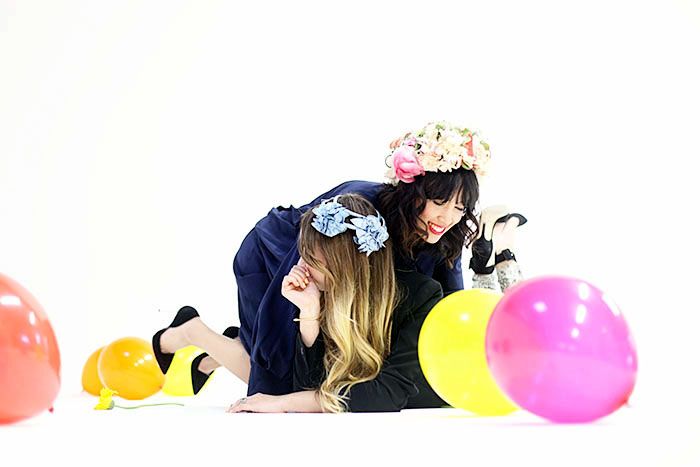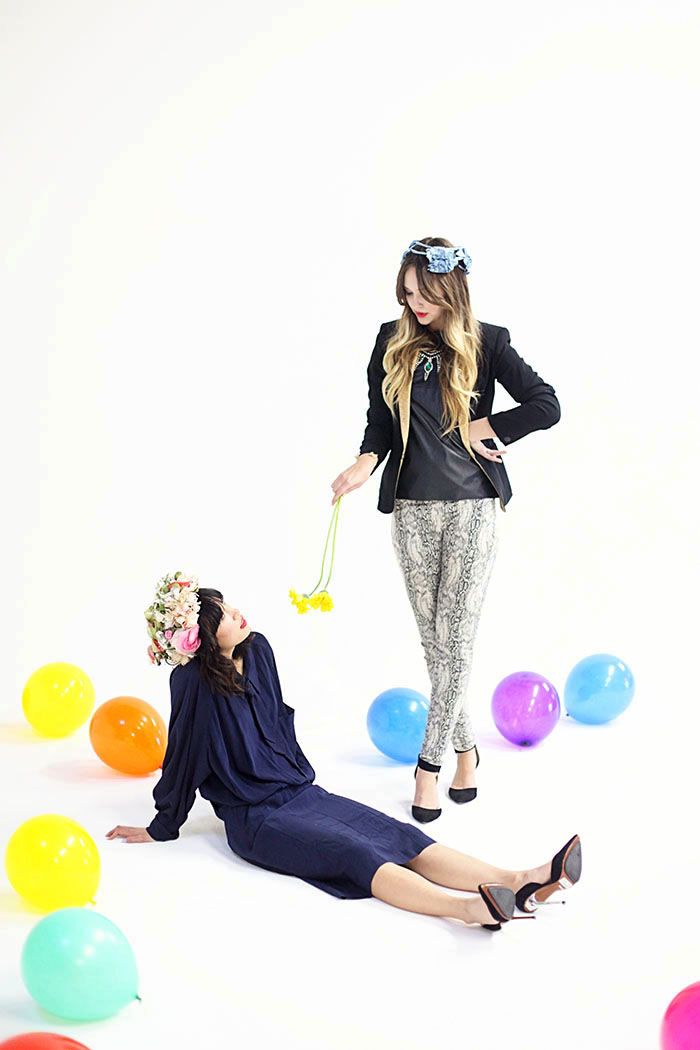 Vintage Karl Lagerfeld dress. Schutz shoes. Vintage Christian Dior flower crown.
I was so touched when I saw Liz's post with these pictures. It was after a long Saturday of shooting, and we decided to being silly in front of the screen, er, more so delirious. So, I didn't expect these pictures to be even usable.

In templated interview questions, there's always the common question: 'what's the best thing about blogging'? My cliche answer has always been getting to meet new people. Side note, there was a time in high school (yes, I started my blog as far back as high school! It's been about 6 years.) where my 'real life' friends jokingly questioned my relationship with these 'online blogger people'. End side note, little did we expect, these 'online blogger people' have been some of the greatest people I've had the pleasure of knowing and growing close to. It's silly to me that there's still a stigma about meeting people online. As if meeting quality people can only merit in real life? Blogging is a common denominator for all of us and it makes it that much easier to get along. Of course there's that element of looking fabricated, I'm sure people have questioned the authenticity of blogger friendships, but who's to judge? It's so easy to judge people online, more so, it's easier to judge in general because anything is easier than judging ourselves.
Liz however (and her wonderful fiance Sam) has a heart of gold and is the most nonjudgmental person I've ever met. I feel comfortable going to her with any issue and trust that she will give me unbiased advice. She's even made my move to LA an easy transition and has always been there for me (and all her friends) even when I was hours away (SF/LA/OC). This post is dedicated to you and Sam. Congrats again on your engagement and for continuously inspiring us all! Love you guys!