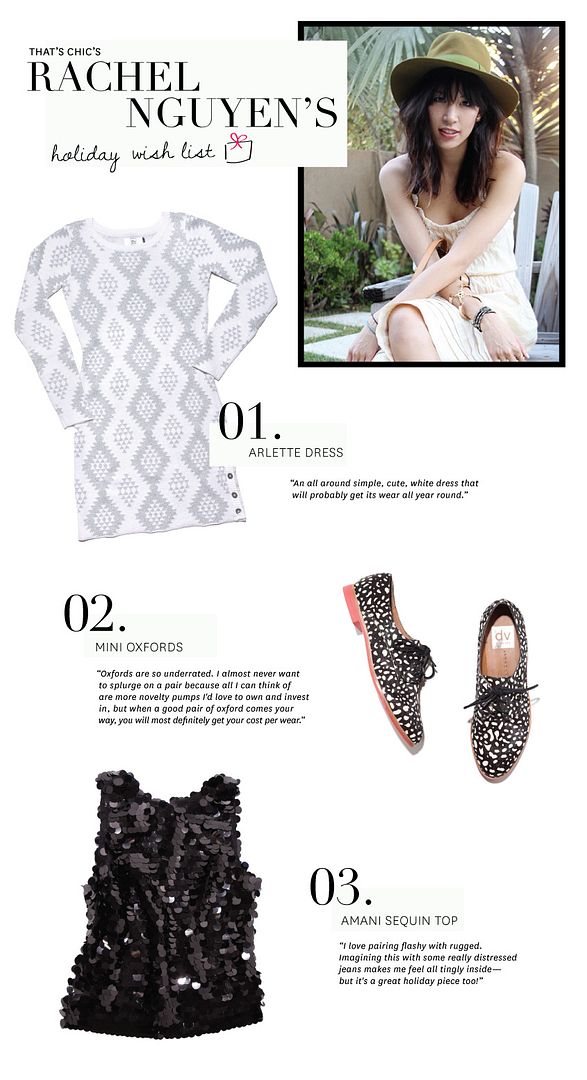 It might be that time of year for you, where you're scrambling last minute gifts, but you can't resist getting something for yourself, putting you in a bigger rut. We all do it; don't feel bad. Nonetheless, DV Dolce Vita and I teamed up to get you a nice care package featuring three of my favorite items for you! Distribute it how you like, gift two, keep one to yourself, gift all three, keep all three, however you decide to do it, act fast because you only have till the 21st to enter!
TO ENTER:
Fill out your entry below
Follow
Dolce Vita
on Bloglovin'
Like this post
on
Bloglovin'
Winners will be selected Friday - gifts will be overnighted for Saturday delivery.