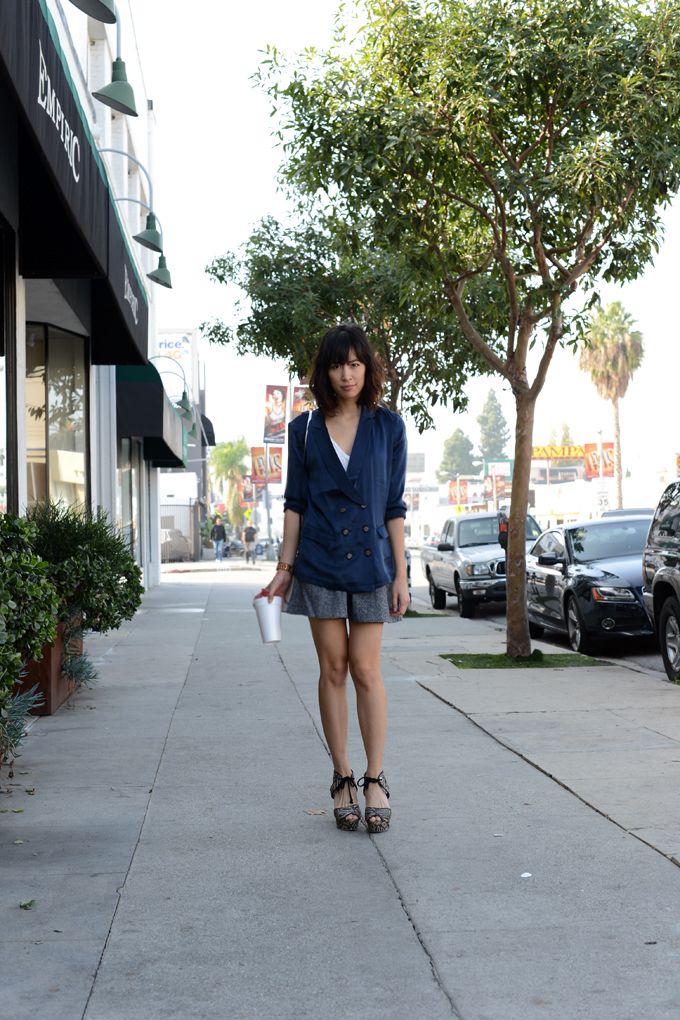 Quiksilver blazer. Penny Stock skirt. BCBG bag. Loeffler Randall shoes.




Casual day running around doing errands in sort of a school girl outfit. Opted out of knee-high socks. And at this point, most jewelry. I can't believe I used to tolerate throwing on a million rings and bracelets at once.

Anyway, super excited tonight to finally have friends over for an End of the World themed birthday party - complete with flashlights and canned food.

x