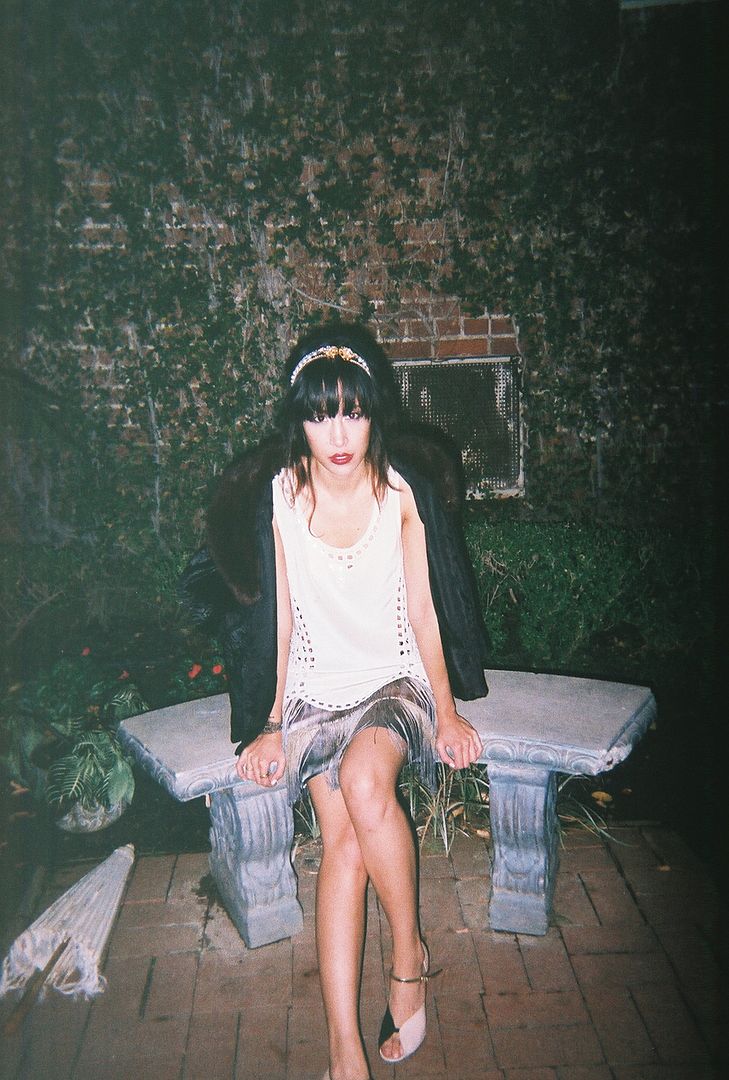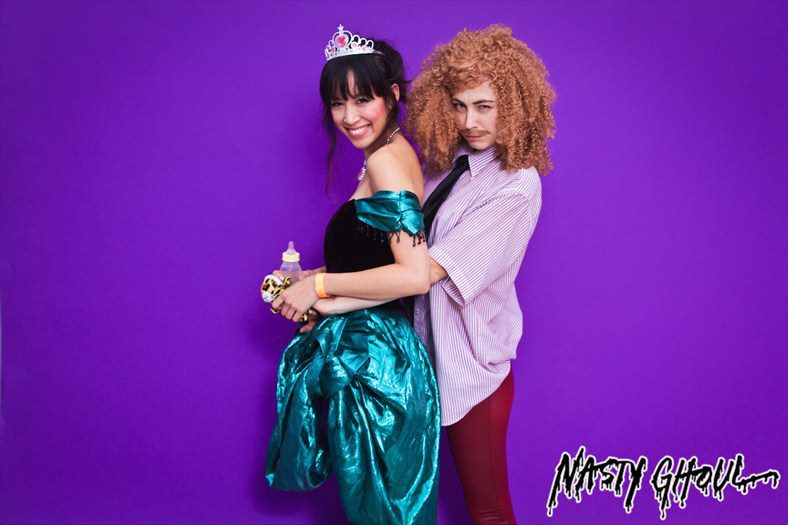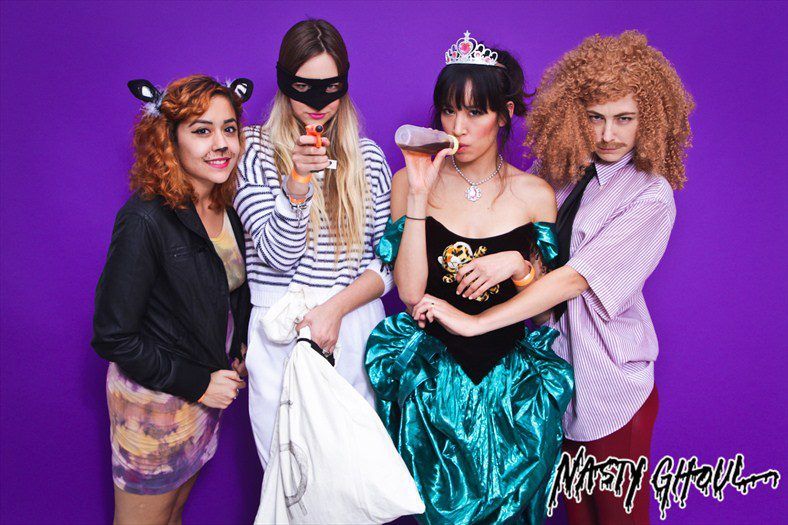 I'm terrified of everything. Disneyland kid-rides make me sweat still, but Halloween is my absolute favorite holiday! The flapper outfit was thrown together Saturday night for Olivia's roaring twenties birthday. The umbrella was sort of thrown in for heaven's sake. I was more excited for my Toddlers and Tiara costume. Basically ran to Jet Rag and picked through ugly poofy dresses until I found one that fit. In a way, ended up looking more like a princess than a pageant girl but bartenders filled my bottle with concoctions all night so that was nice.
Flapper: Halebob skirt. Joie top. Chan Luu bracelet. Dauphine of NY headpiece.
Toddler & Tiaras: Vintage and 99 cent store accessories
PS. To my readers and friends in the east coast, I hope you guys are safe, sound, and warm. My thoughts are with you guys. Hang in there!