I had a bunch of photos lying around and I guess this was going to be a catch-all post, until I realized that most of my pictures are from NY so, I guess this is a really, really, really late NYFW photo diary.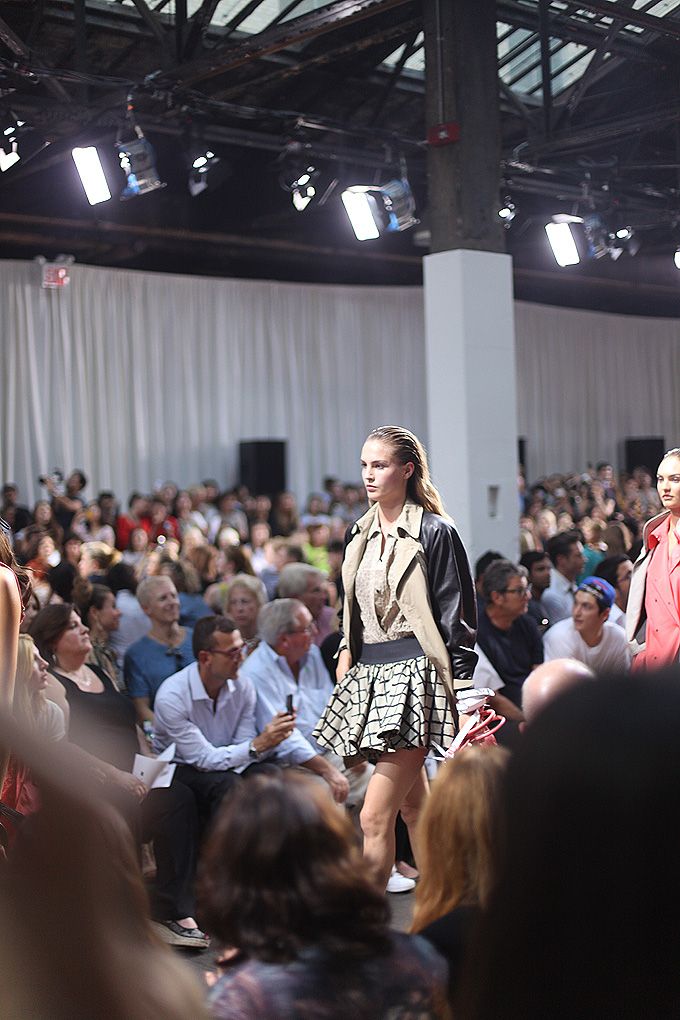 Dream worthy outfit at Rag & Bone. This and J Lindeberg were my favorite.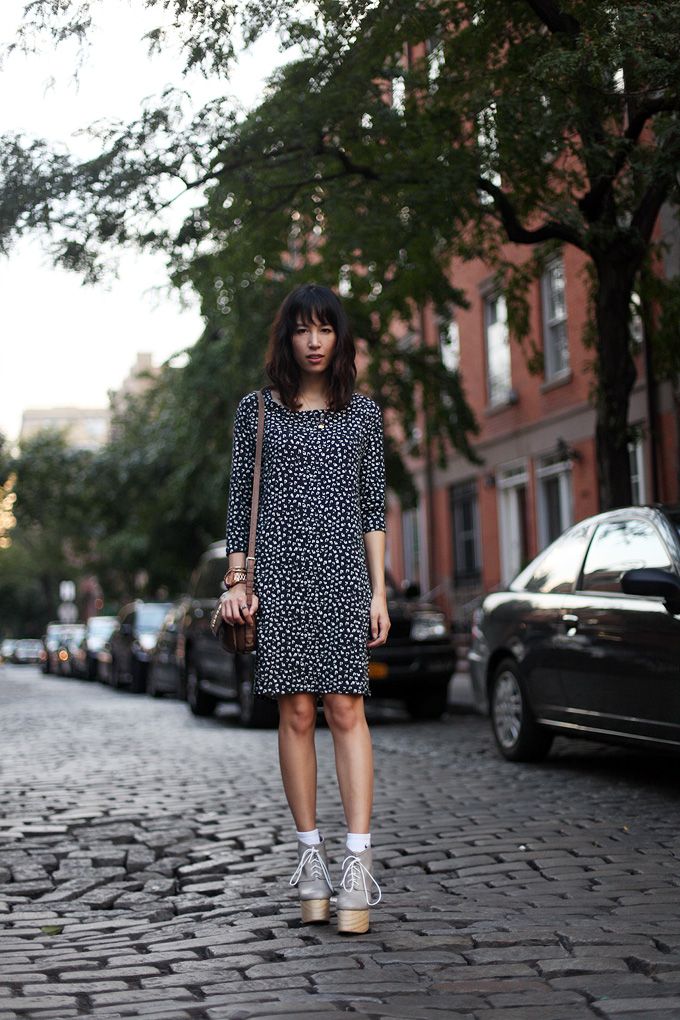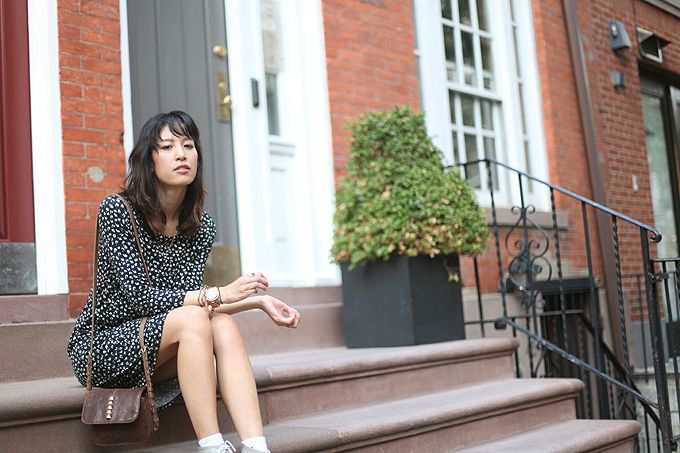 I was somewhere between sweating profusely and starving when these pictures were taken. Bangs were kind of everywhere, and my shoes hoisted me a whopping 7 inches that made walking on cobble stone extremely difficult.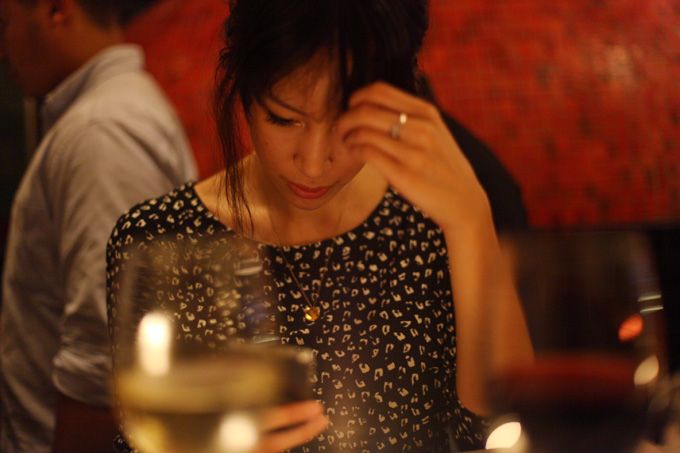 Now I'm settled in, satisfied to be eating oysters.
Mango dress. PLV bag. Deandri boots (black ones here).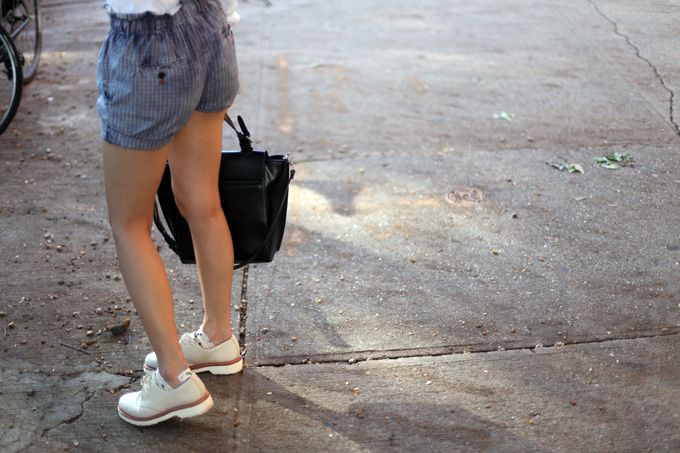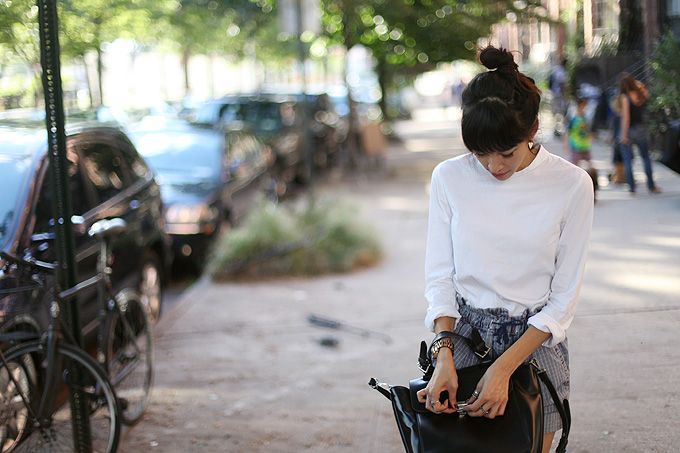 Got over the fashion-y stuff and headed over to Brooklyn for half a day to loiter flea markets empty handedly. Ankles, yeah, they were pretty destroyed. Even my socks kept sliding down to be away from that gory mess.
Miu Miu shirt. Isabel Marant shorts. Dr. Marten shoes. Zara bag.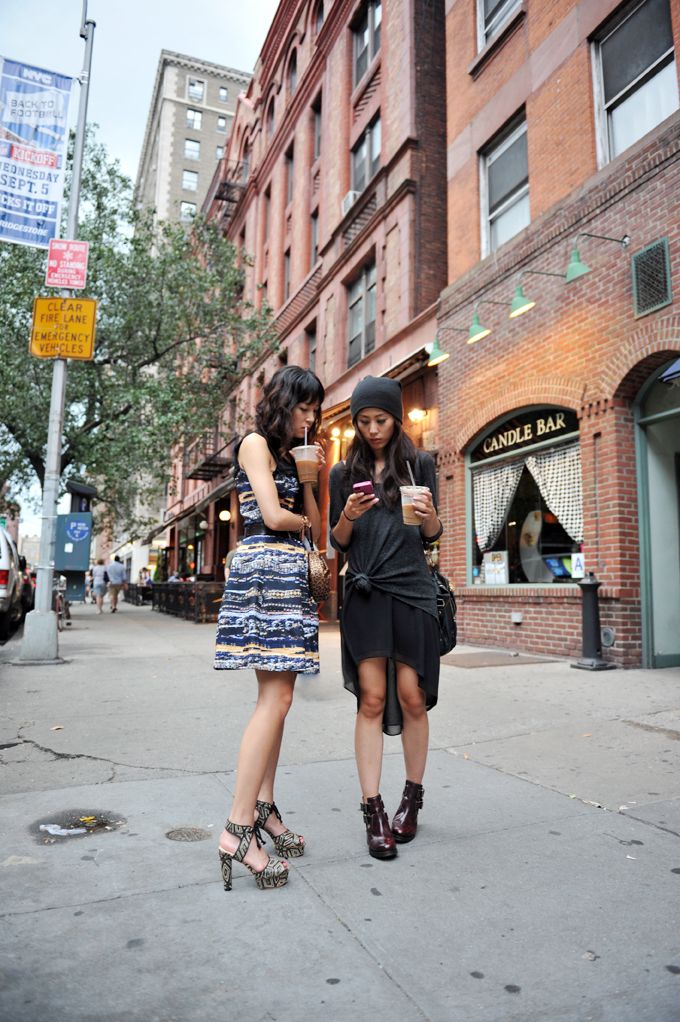 Clearly lost with Jenny trying to figure out how to get back to the hotel. This was before Apple decided to ruin maps.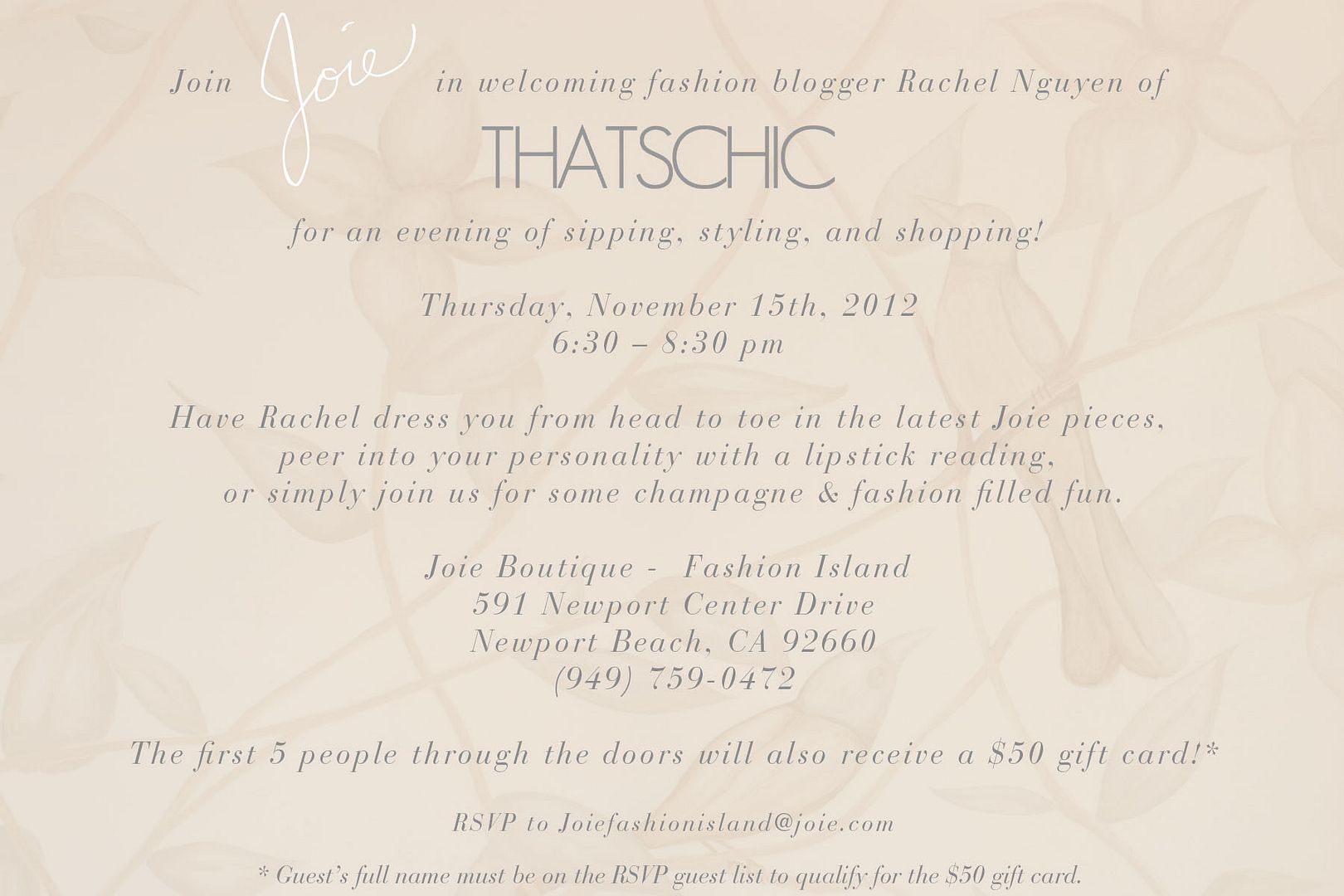 Also, if any of you are around in Orange County this week, please come visit me at Joie!! RSVP here and get a gift card when you come in. I'm super excited for the lipstick reading... and to go to my parent's house for food.