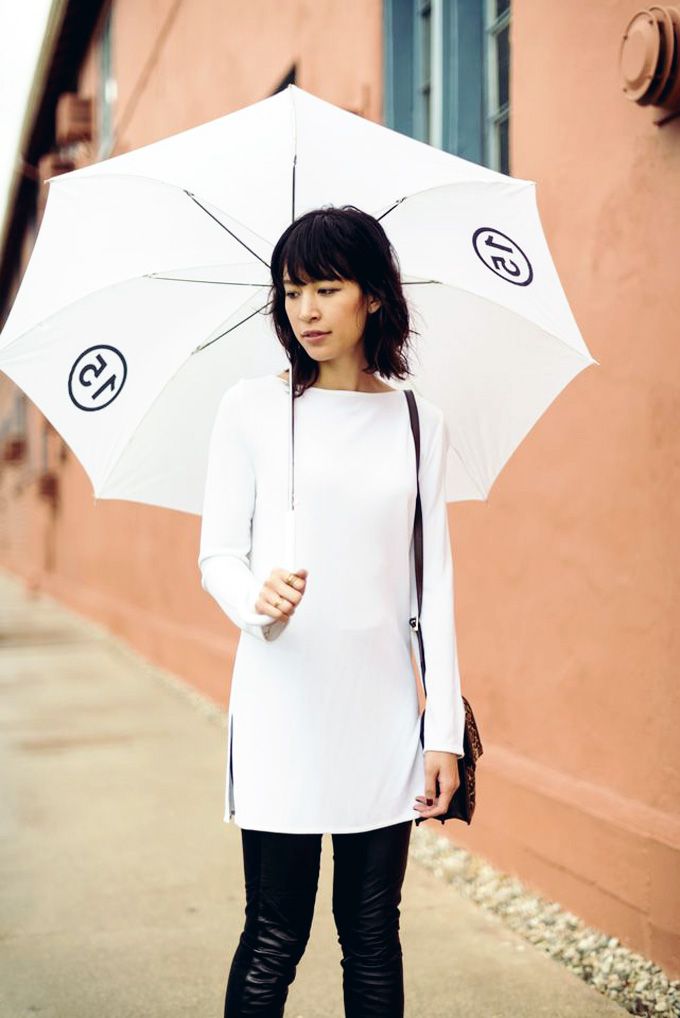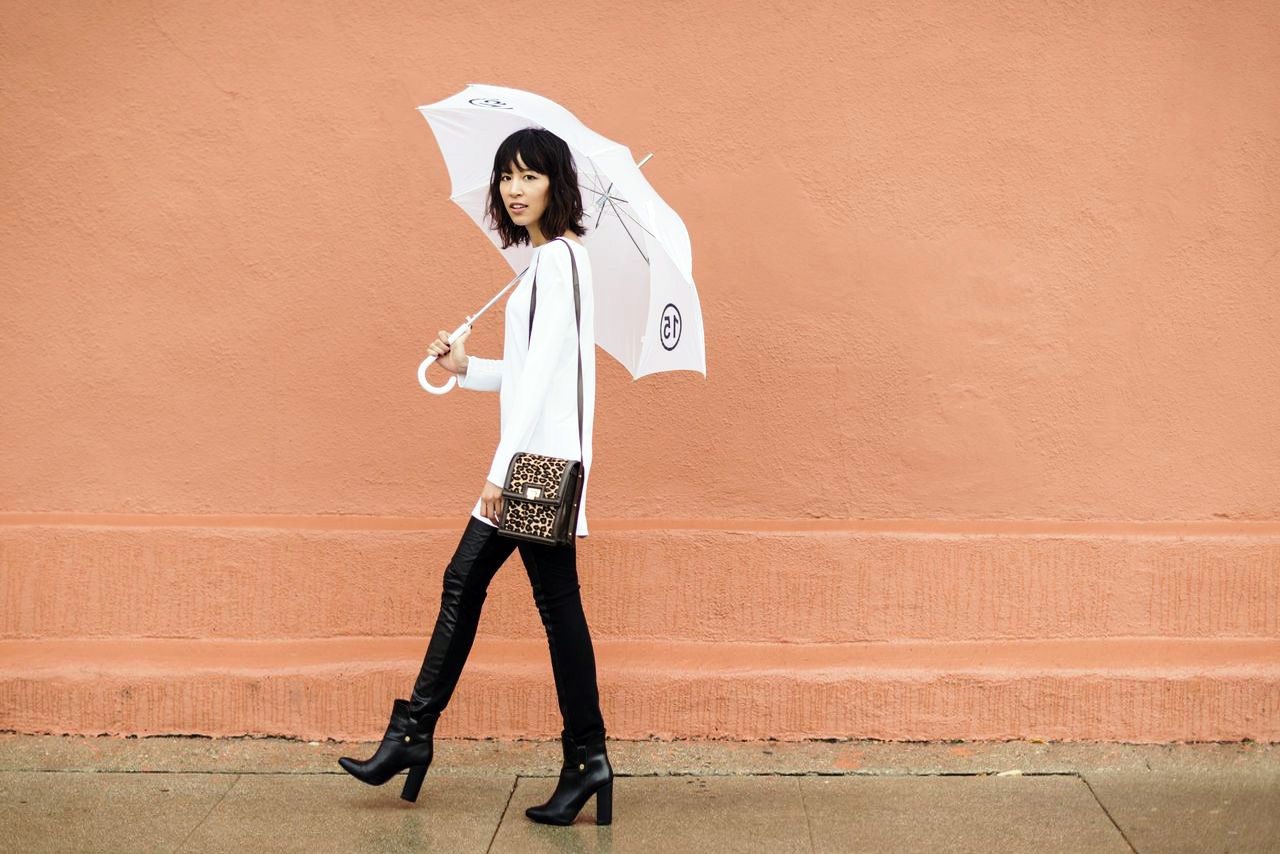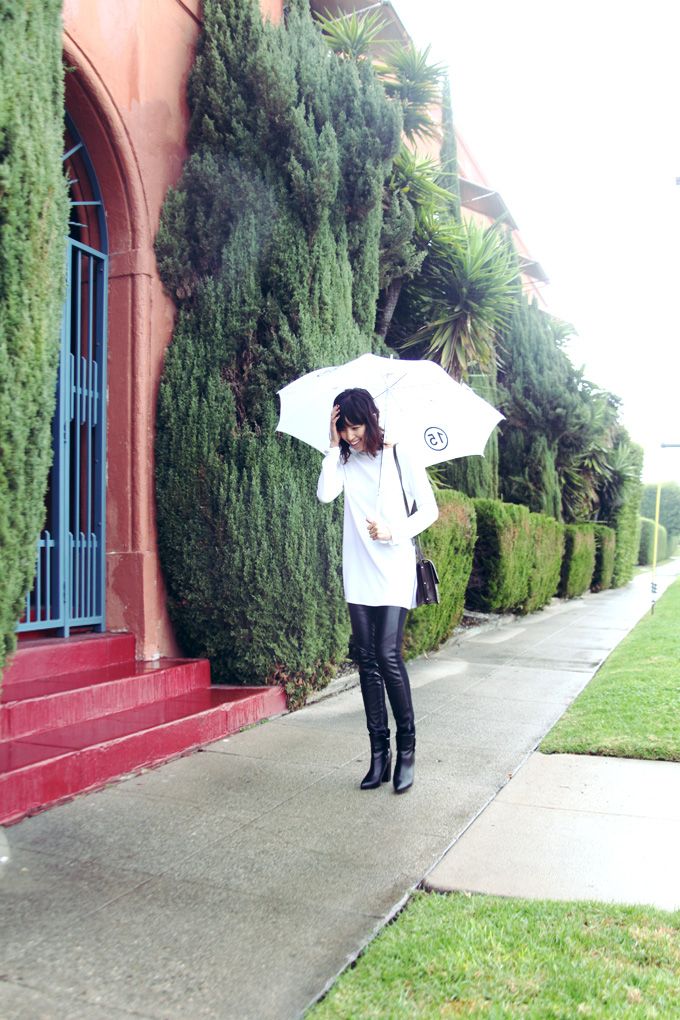 Vintage Rebecca Moses tunic. Paige leather leggings. Gifted Tiffany & Co bag. Mango boots. Margiela x H&M umbrella.
Getting actual use out of an umbrella because of the lovely rain we're getting in LA. Oh, also chopped off a few inches from my hair. Couldn't take it anymore. And couldn't thank Sassoon Salon any more for always taking care of my hair needs!
I'm so happy I finally have comfy leather to abuse this winter. Leggings though, are so tricky for me. Sort of strikes fear of unsee-able mental images. I also don't really own a lot of tops that are seemingly appropriate for leggings alone. Too much thinking.
Ph. Jesse Fiorino