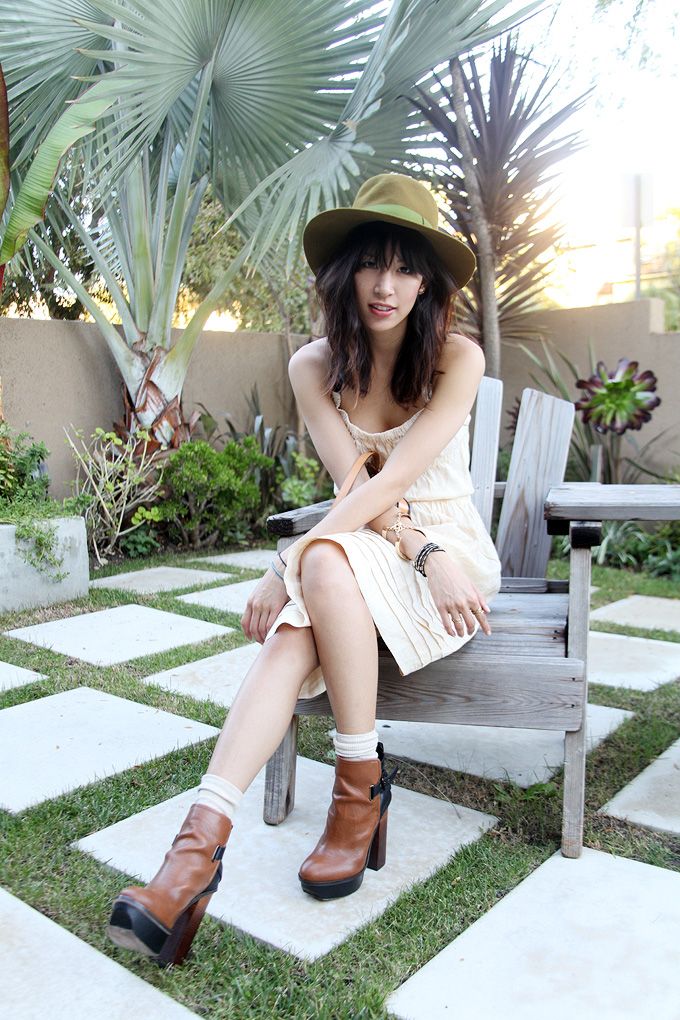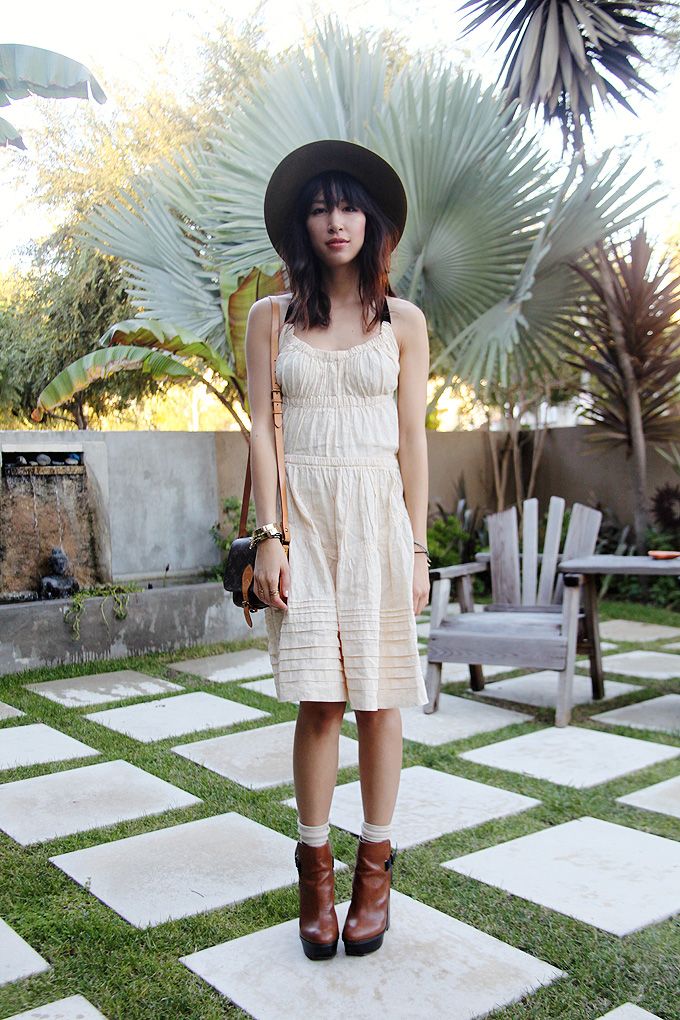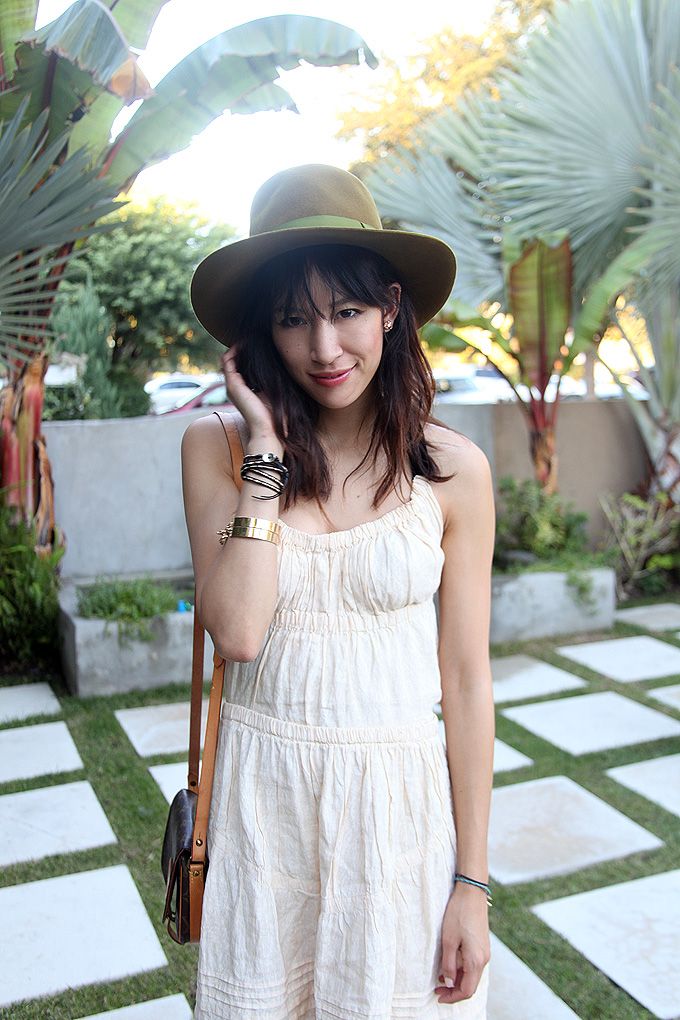 Prada dress. Dolce Vita boots. Vintage hat. H&M and Chan Luu bracelets.

Here at the courtyard of my friend Monique's beautiful home for her birthday. The sort of birthday party with a bouncy house, kissing booth, and tarot card reader; kind of normal I guess. That Sunday was probably the last stretch of the 90 degree weather so wearing a backless dress wasn't an immediate regretted decision until night fall.
Hats. Very situtational for me, especially this one. You know the feeling when you wear an outfit for far too long, and there are pictures of you wearing it (story of my life) that you get sick of a certain item? Happened to me with this hat. Hated pictures of my short hair in this hat from years ago and now that it's finally back on my head, I don't know how I convinced myself it wasn't a hat worth having. Longer hair and hats look way better. I make weird, irrational conclusions like that.
P.S. Looking forward to meeting some OC readers at tonight's Joie event! RSVP here joiefashionisland@joie.com so we know you're coming! x
Photo credit: Jesse Fiorino