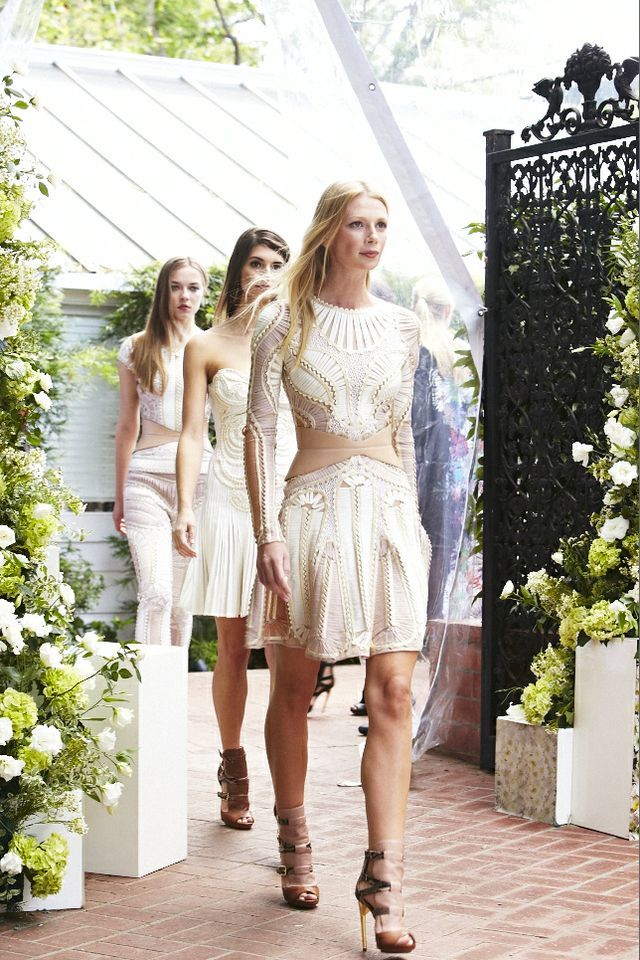 I was so bummed I missed the BCBG and Herve Leger show in September. One incident had to do with missing my flight, and the other was because the iCal pushed all my appointments three hours ahead, so I missed out on some things. Especially felt bitter after hearing all the Twitter raves and waited around on Style.com to view the collection that delivered. Harnesses and lace. Too good.
When I got invited to Max and Lubov Azria's home for brunch and collection viewing - I had no idea what a treat I was in for! It was the full runway show in the most intimate and insanely gorgeous setting. Even better were the charming stories Lubov shared about Max between the fittings and hair changes.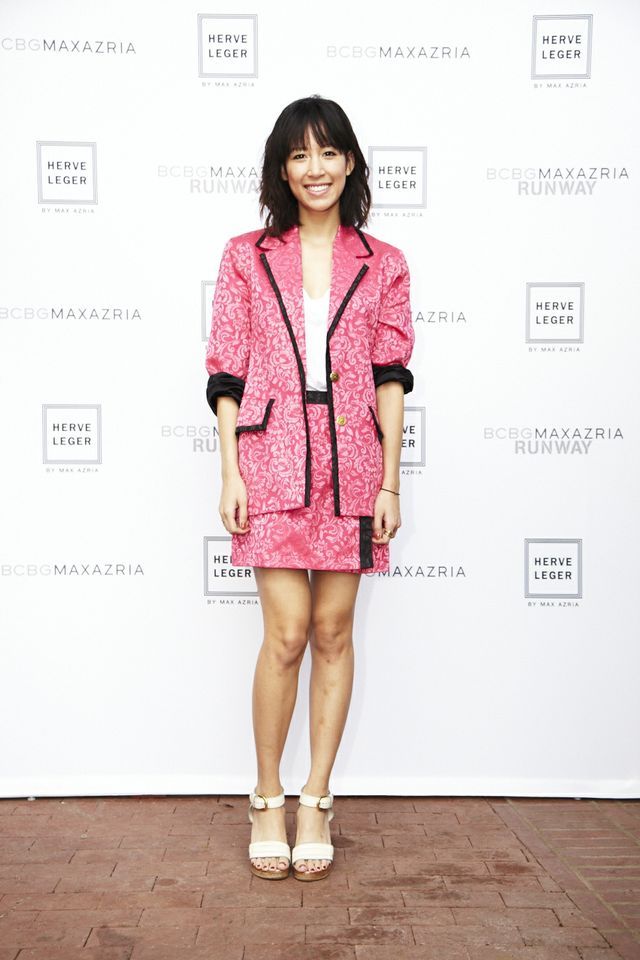 Finally got some courage to rock my prized vintage Todd Oldham suit that was generously gifted to me from The Fine Art of Design during my last Palm Springs visit. It's pretty glorious and highlightery.