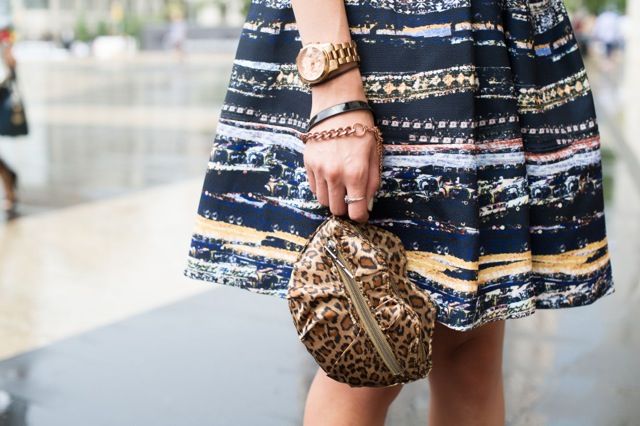 McGinn dress. Loeffler Randall shoes. Betsey Johnson clutch.
A look from NYFW as shot by Amazon Fashion. This is literally moments after I realized I left my phone in the cab - I'm surprised I don't look like I'm crying! Thankfully, Aimee's Wesley Mason was able to track down my phone and I was able to reunite with it. Thank you so much!

Sorry for the slow updates. I've been in the process of moving. I'm officially an LA resident now! Until then, internet connection is sporadic as I'm settling in. Hoping to get that all settled and furnished by this weekend.