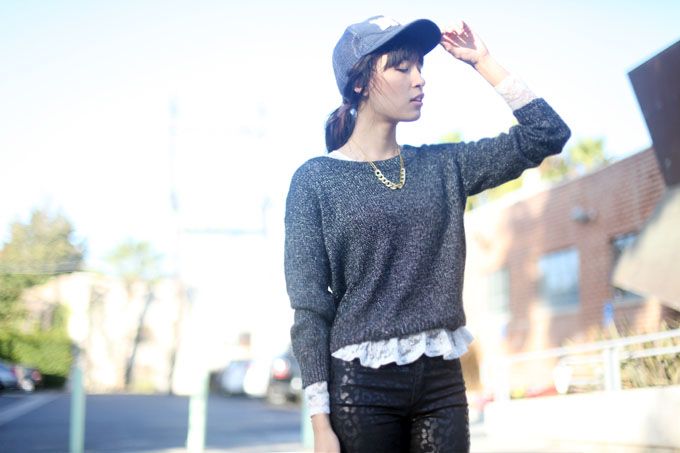 All clothing provided by H&M. Dolce Vita Boots. Erdem heels. Shoemint bag.
Two outfits that basically forecast my daily Fall wardrobe: some good leather on lace and sporty vibes. Leave it to H&M to make affordable pieces that are so on point.
Being a part of the Lucky Style Collective, Lucky picked me and three other style bloggers (eat.sleep.wear., Brooklyn Blonde, My Style Diaries) to curate some fall favorite essentials from H&M. Check them out here and in stores nationwide through 11/8. Meanwhile, My Style Diaries and I will host an in-store event at the H&M in the Beverly Center where we will be on-site offering Fall Style Consultations. Save the date for October 25th 6-8pm because it would be awesome to meet and chat, plus the first 10 people to find me get a $50 giftcard + 20% off your purchase when you say my blog name (That's Chic) at checkout! Hope to see you guys then!