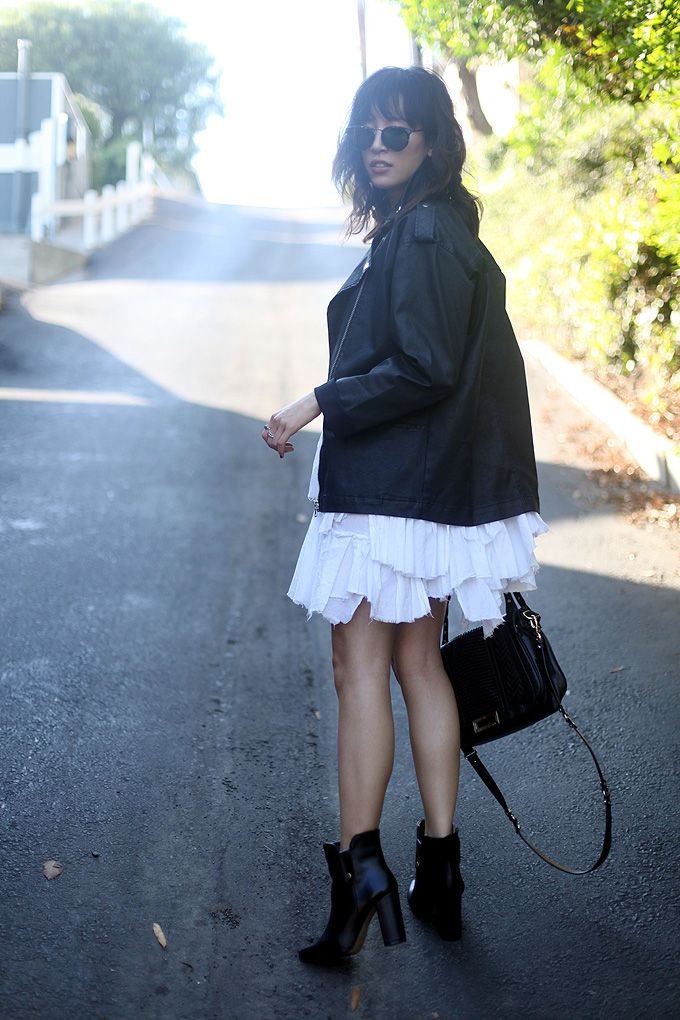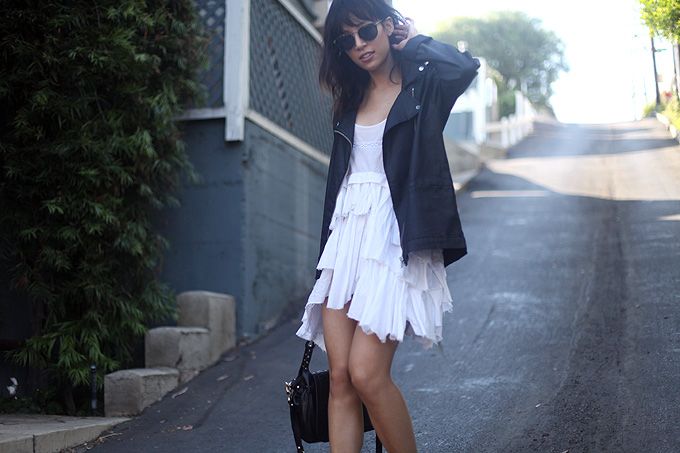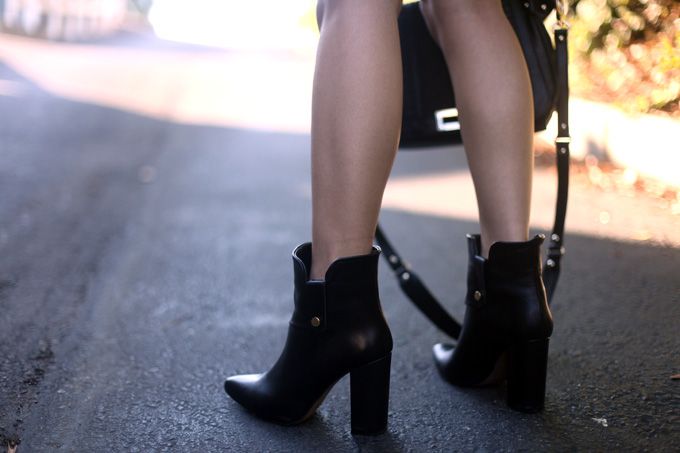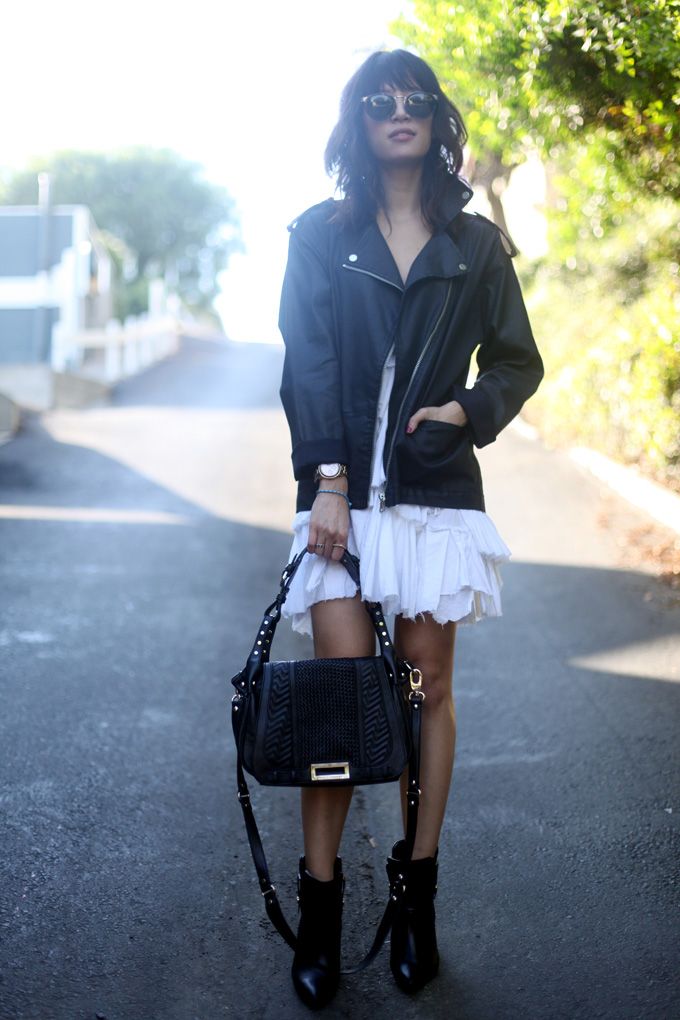 All Saints dress. MANGO jacket and boots. Rebecca Minkoff bag.
There's less than 24 hours left in the Barcelona trip giveaway! I'm loving the entries so far and will be keeping a close look within the next few hours so get your entries in here! Contest ends 11:59pm EST tonight.

Oversized coated biker jacket quickly designated itself to be always in an arm's reach. It's somehow always in my car when I need it or by the door for effortless warmth. The sizing is confusing, I'm wearing an XS, so oversized is accurate. Furthermore, my favorite holiday is sneaking up. Over the weekend, I celebrated Olivia's birthday with the roaring twenties and am more excited about my real costume this Wednesday. No hints.