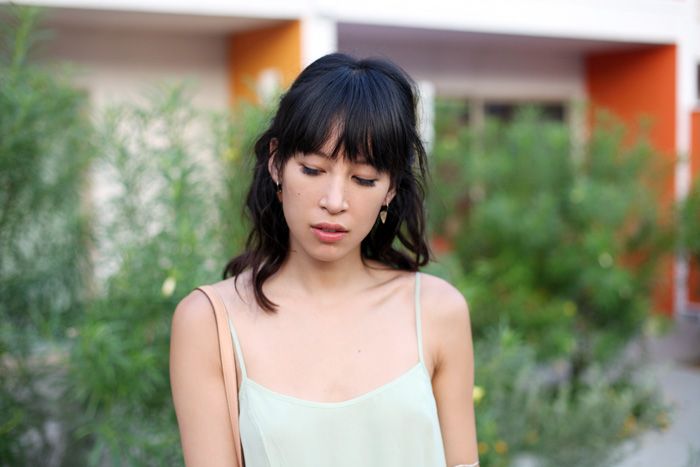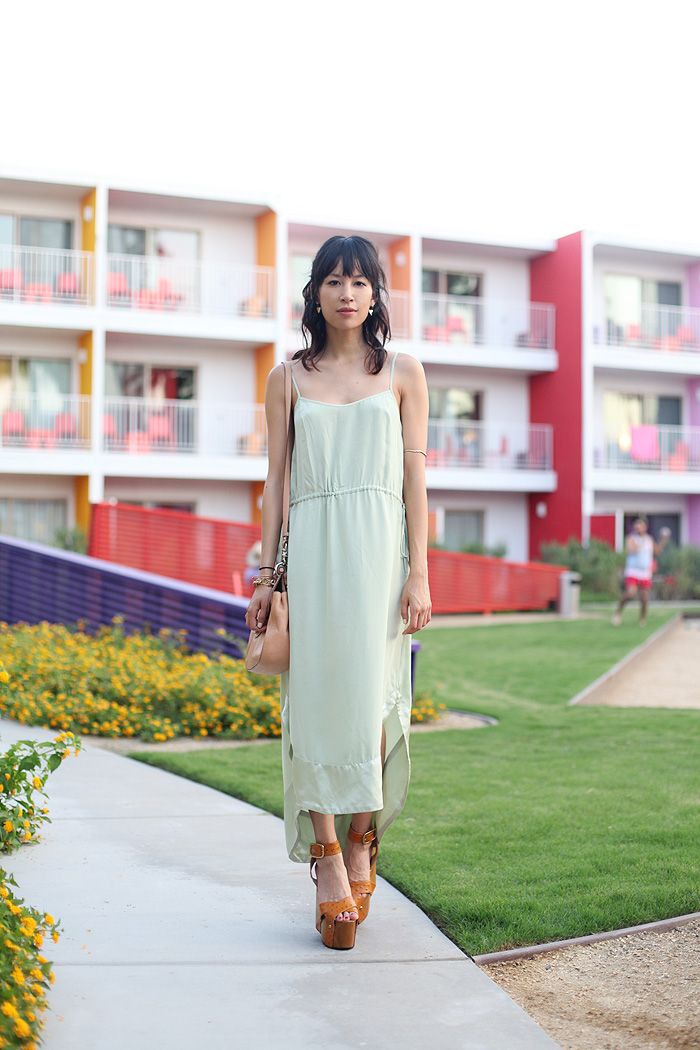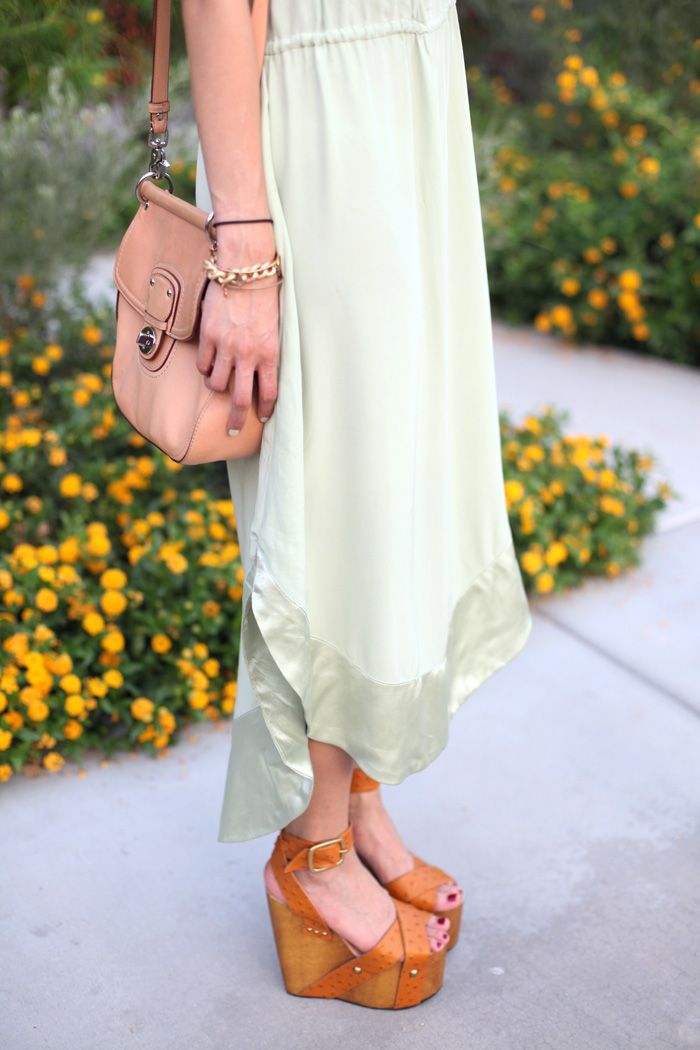 Dress c/o Petiole

. Bag c/o Coach. Charles Anastase wedges.
Another colorful backdrop to a pastely outfit. Thank you Melissa for this impossibly gorgeous dress! I had no idea silk could feel as pretty as this. It's all about easy

pieces

right now because 1. it was just too hot that weekend to wear anything that doesn't breath, 2. with NYFW coming up, I really don't want to think. I'm slowly feeling overwhelmed with a long to-do list before I leave for a week! Can't be more excited though but I'm already itching for another do-nothing vacation. Or maybe just a long spa day when I get back.