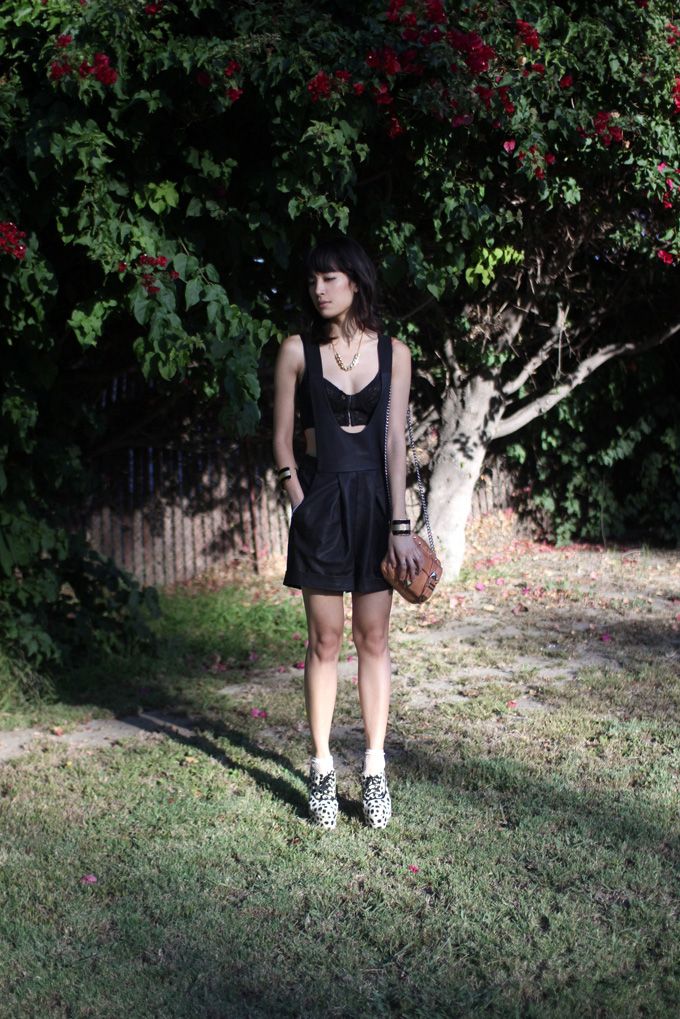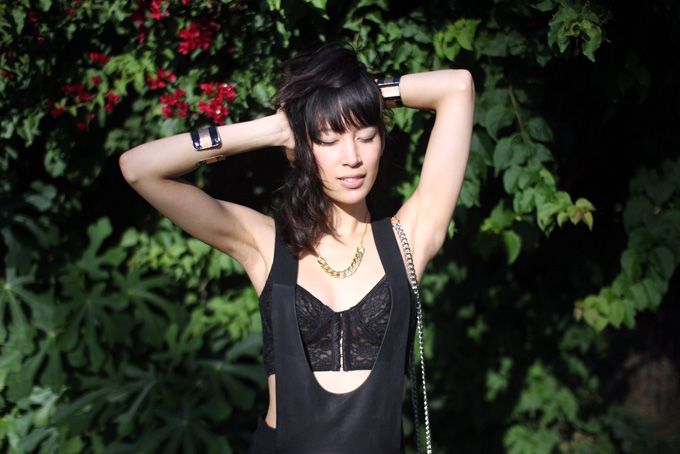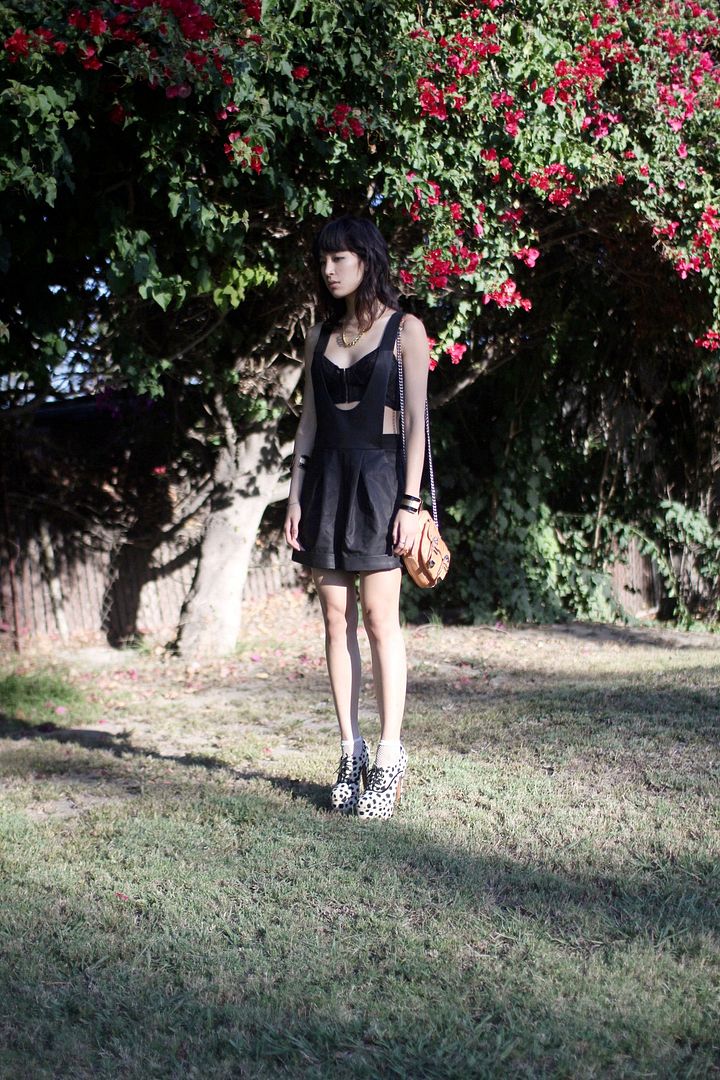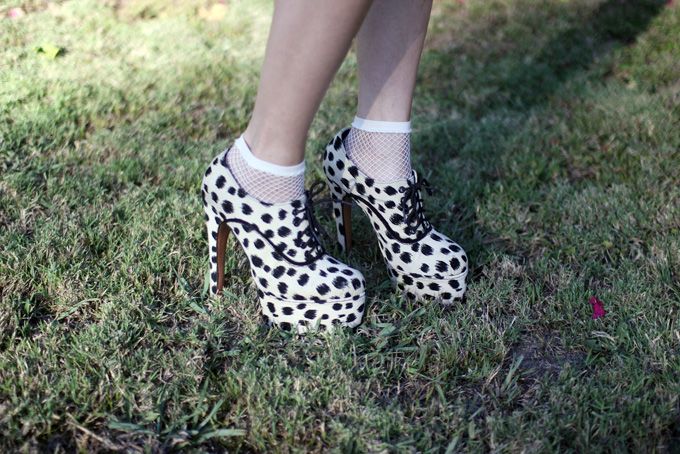 Cameo leather overalls. Urban Outfitter bras. Penelope and Coco shoes. Fishnet socks c/o American Apparel. Forever 21 bracelets. Vanessa Mooney necklace.
Finally really happy with my overall collection, see
here
and
here
. I like that I have paired variations of silhouettes and fabric completely opposite of each other. The leather and shorts/suspenders/overall hybrids are probably my favorite though. As obsessed as I was, I wasn't sure what to wear with it. Couldn't figure out anything better than a black bra underneath. I'm actually laughing because I once convinced myself that it was totally appropriate to wear just this bra with a skirt in public. Now at least I can hide behind straps and feel somewhat civil. Oh, but added some fishnet aesthetic to feel hookerish again.