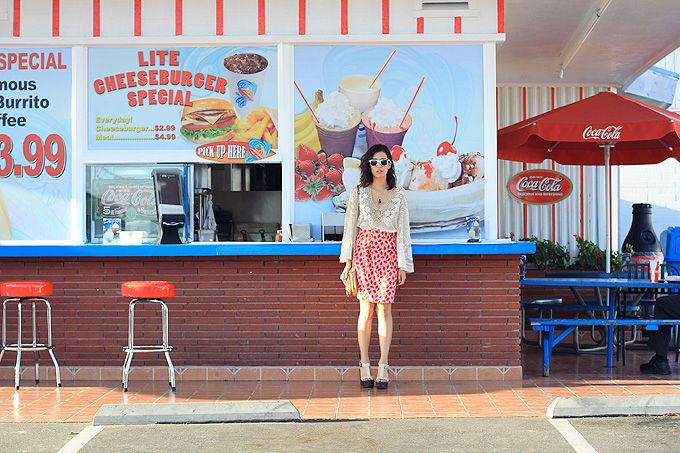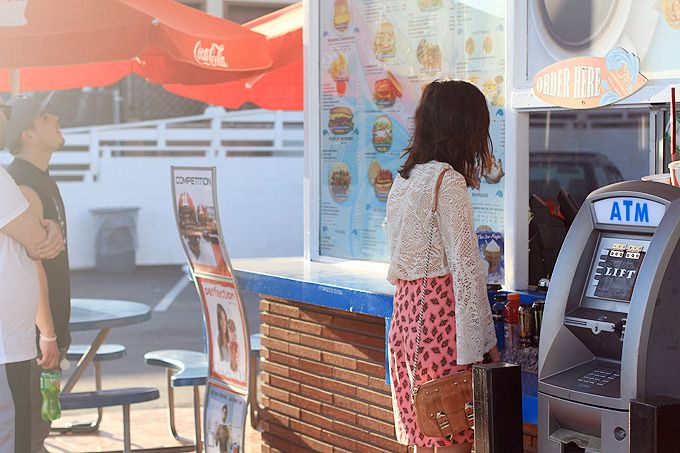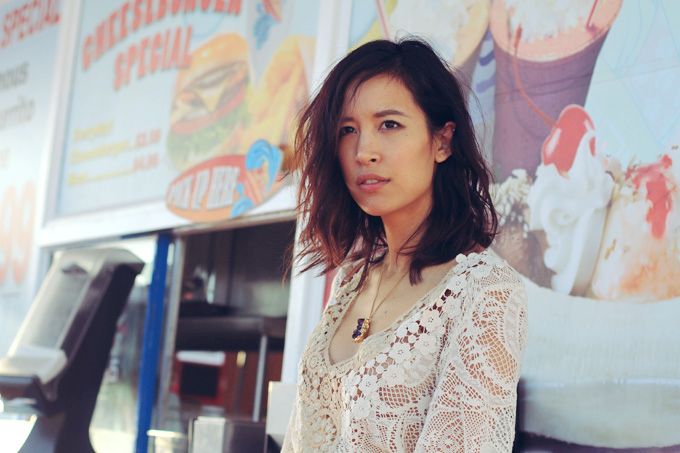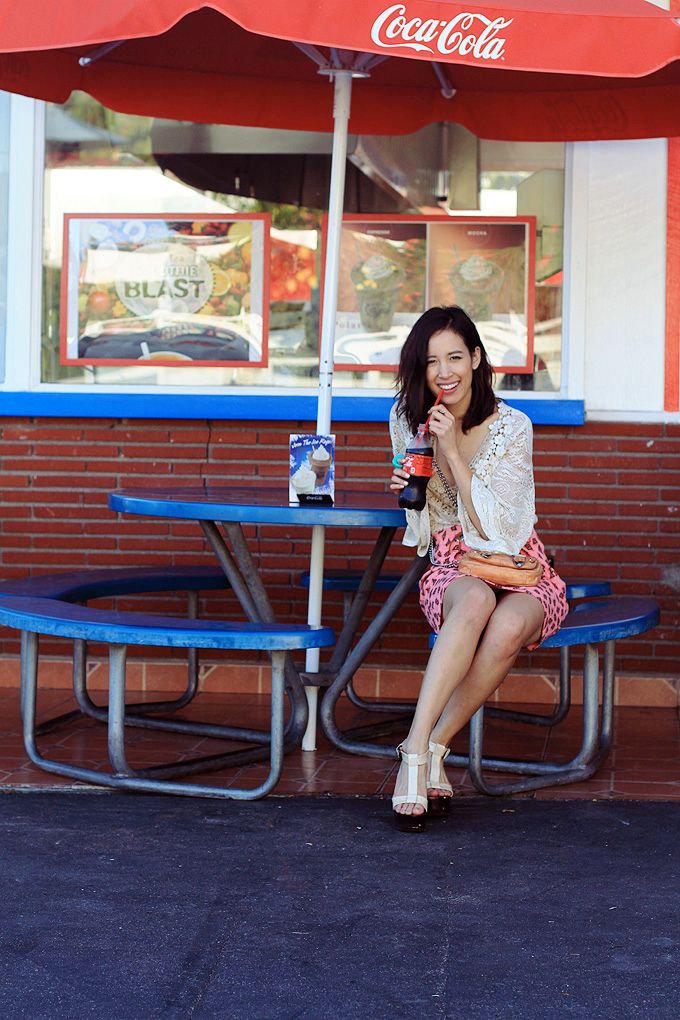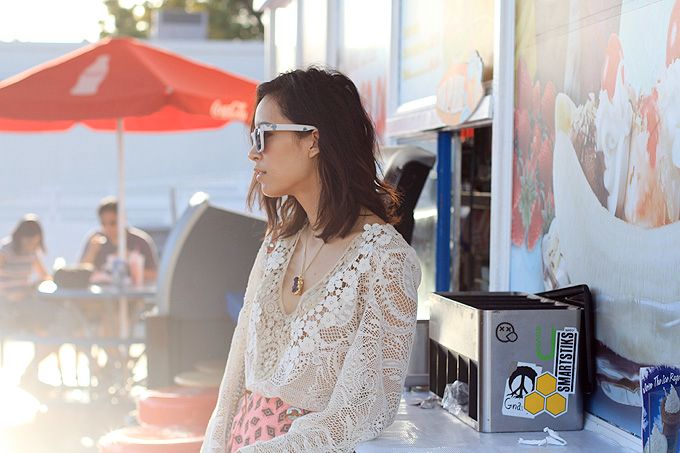 Leyendecker shirt. Vintage skirt. Giuseppe Zanotti shoes. Rebecca Minkoff bag. Rodarte sunglasses. JNB Jewels necklace
Hanging around a burger shack on PCH which inadvertently became a huge ad for Coca-Cola (you're welcome?). I'm not much of a soda drinker so I guess I can use that to counter... except I'm drinking out of a soda bottle, which was purchased for the pure sake of it looking "cute". Ted then added a straw and told me to sip, sip my heart away, while posing. This of course made me feel silly and led to candid smiles on camera. This description is just becoming more and more awkward and almost

unnecessary.
Erm, the clothes. The skirt I found at a thrift store and immediately obsessed over the print from being reminded of Troop Beverly Hills. This train of thought namely had to do with the tag reading "Beverly Hills". The laced shirt is from Leyendecker. I'm pretty particular about lace patterns, but I enjoyed their recent collection.