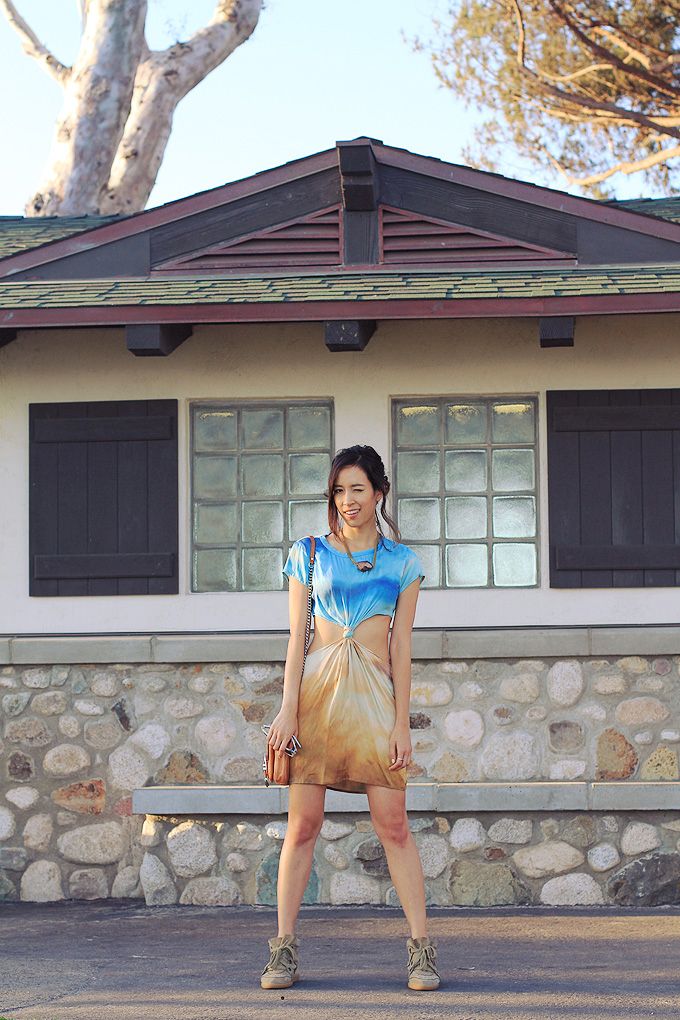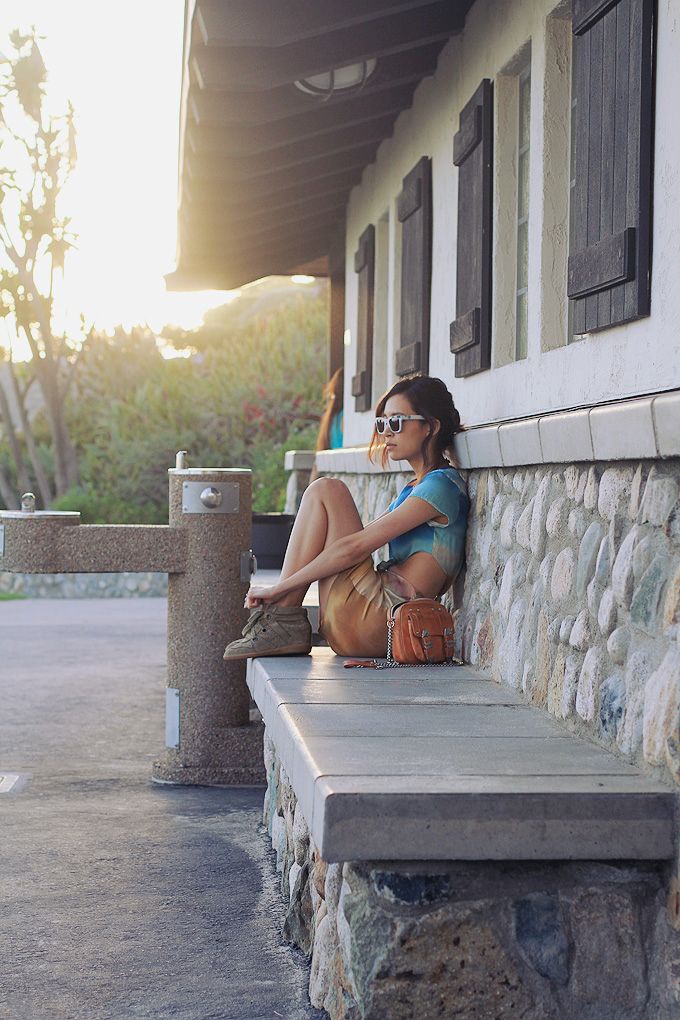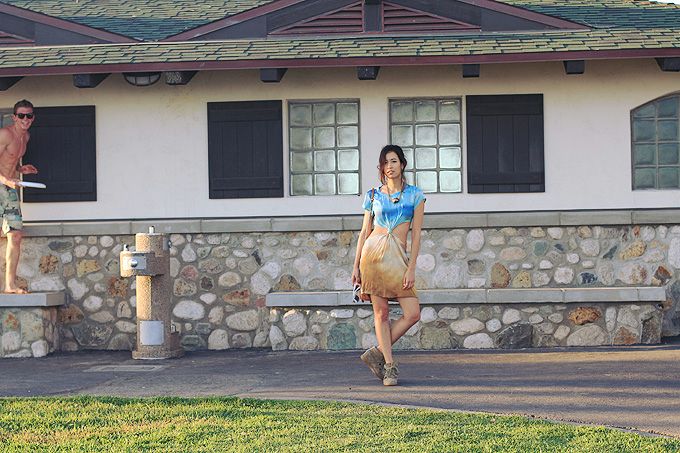 Pencey dress. Isabel Marant sneakers. LuvAj necklace.
Last week
Ted
and I headed towards the coast and found ourselves on a locals-only-beach near Laguna… mentally noted for future beach days. I got this dress last year from Pencey and for some reason, never got around to photographing myself in it. What a shame too because it's one of my favorites. If you could translate Orange County into a dress, this would be it: gradient beachy colors, basic t-shirt dress on steroids, and a fickle choice of silk. Threw on the coveted Isabel sneakers that are currently on loan from my self-proclaimed sister, Raneth. We made some unwritten bond to share closets. Can't complain, the girl has a sick shoe collection.
P.S. I do not know that male who made it into these pictures. Photobomb level: casual frisbee-goer.