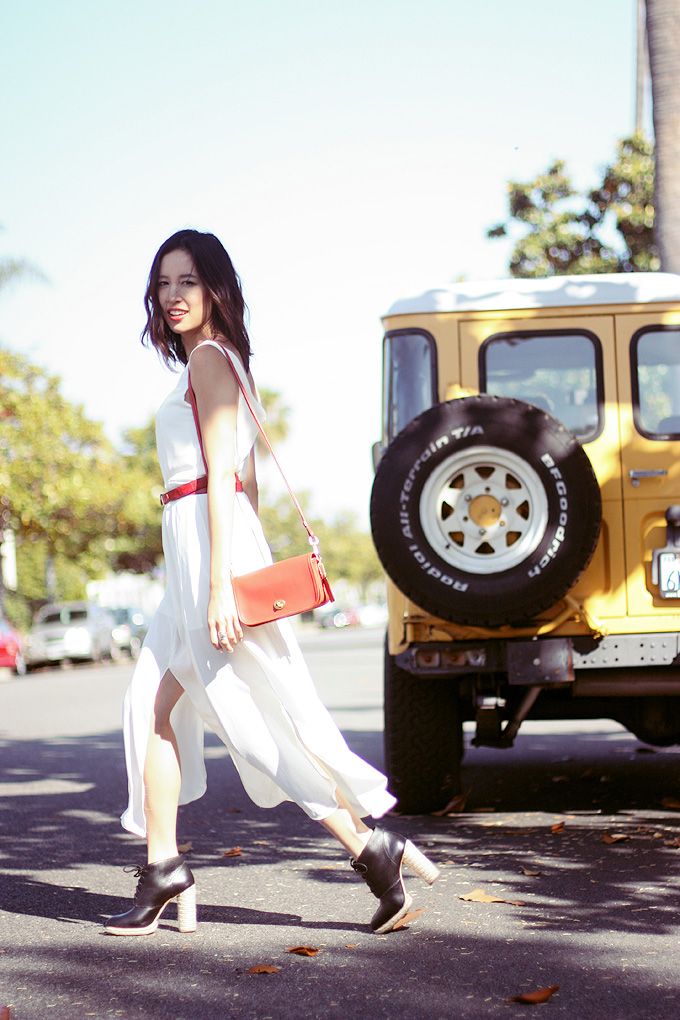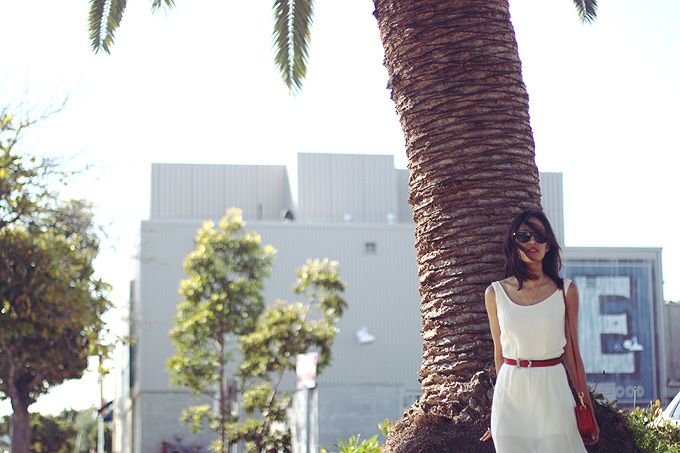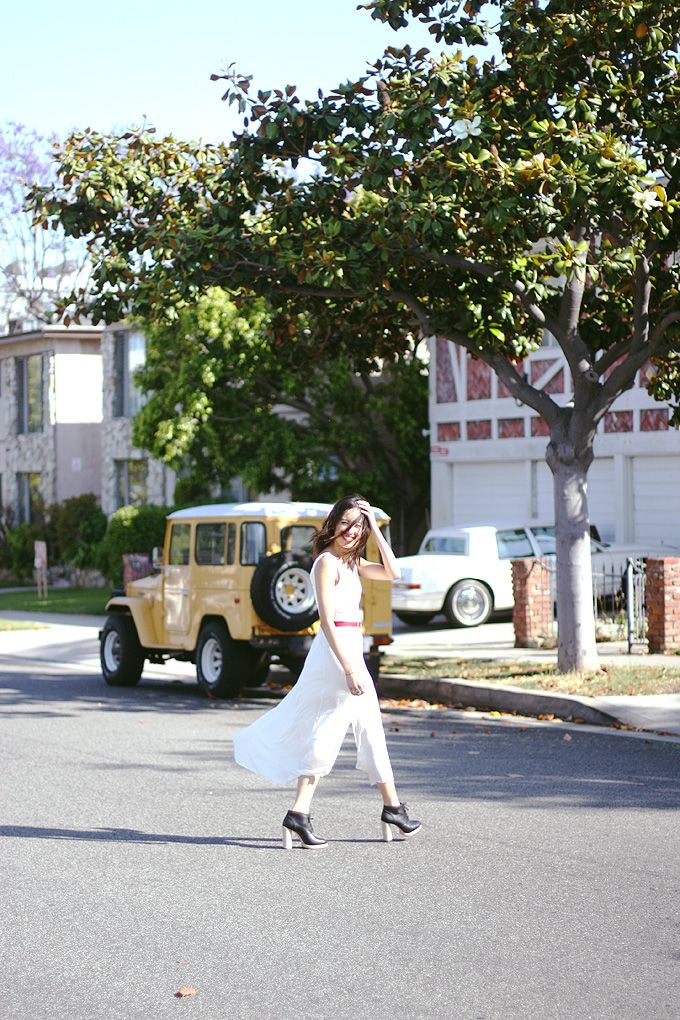 Storets dress. Coach bag. Boots c/o Loeffler Randall (on sale!!). Vintage belt.
Spent an ideal Sunday over brunch and shopping that resulted in sore cheeks from smiling all day to mid-afternoon when we finally caffeine-crashed. The rest of the evening was spent in bed with Raneth deliriously watching YouTube singers. Loitering streets and warding off strange events can be pretty extraneous such as men trying to give you free ice cream. Or having an audience while you snap blog pictures (ie:
instagram
). But that audience isn't as weird as another picture that didn't make it on the blog -- I posted it on my Facebook though. I'll just leave that....
here
. I've officially stared at the computer too long and am signing off. Deliriously tired again and probably not making sense.