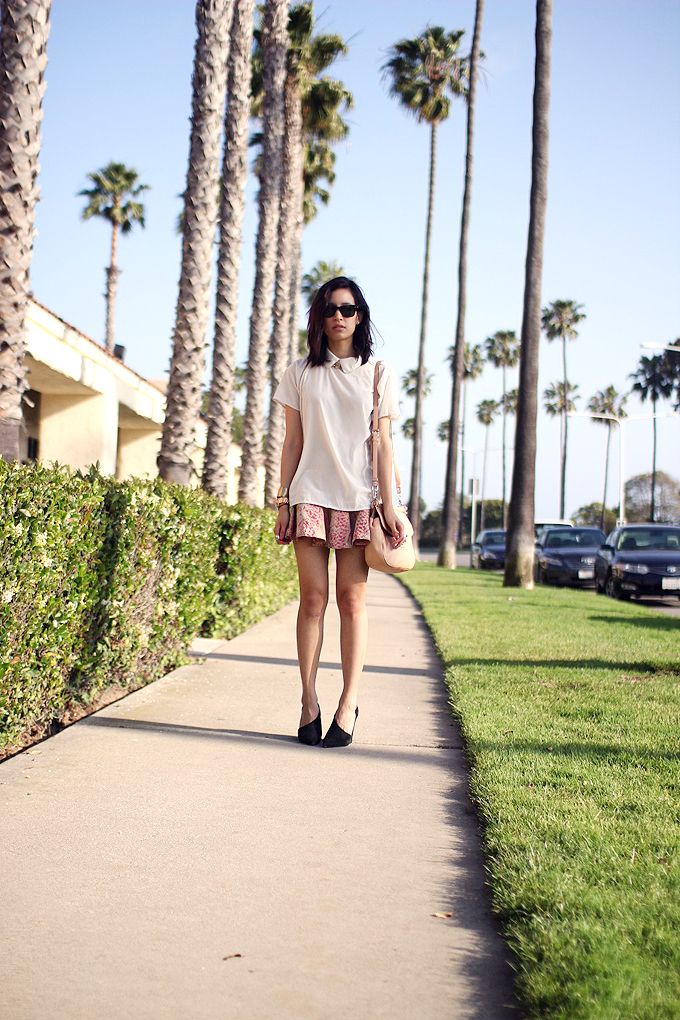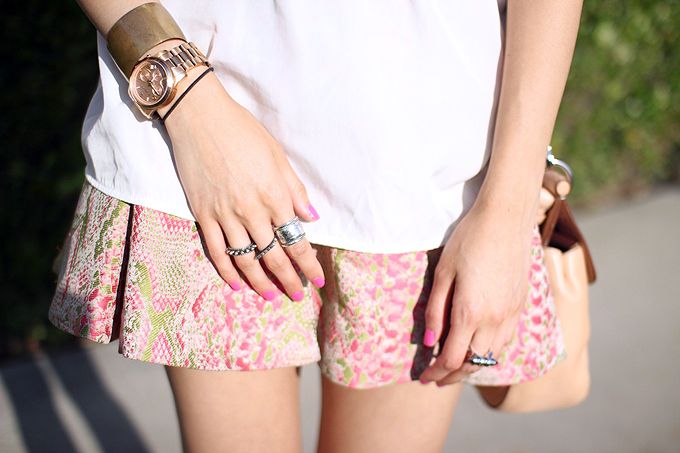 American Apparel shirt. Zimmerman skirt. Elizabeth and James shoes. Coach bag. Rings c/o Vanessa Mooney + Plukka.
A new skirt added to my love affair. Fitted at the waist and hips, flared rounded pleats and an unnatural pink and green reptilian pattern to boot. So many ways to flounce around in it.
I can't wait to enjoy this long weekend doing absolutely nothing. It's going to be legendary. Wishing the same for you guys reading!