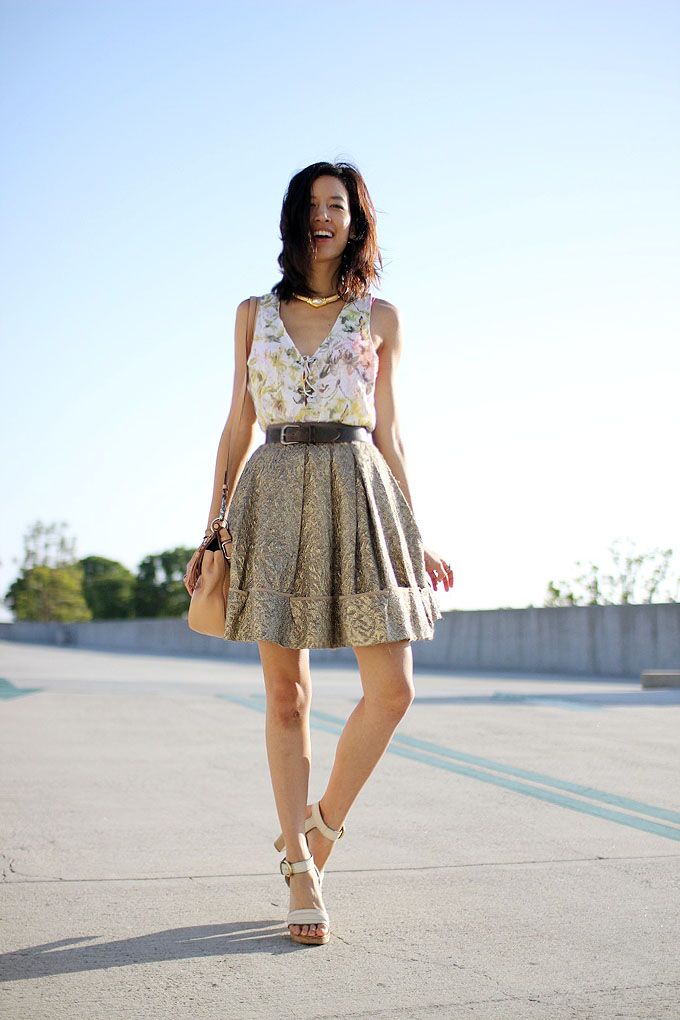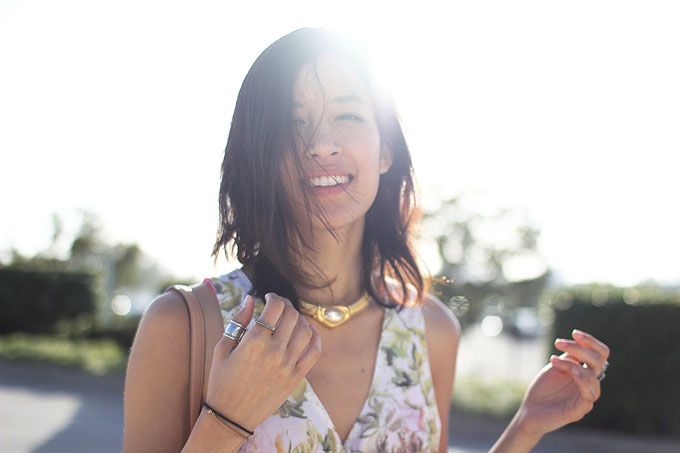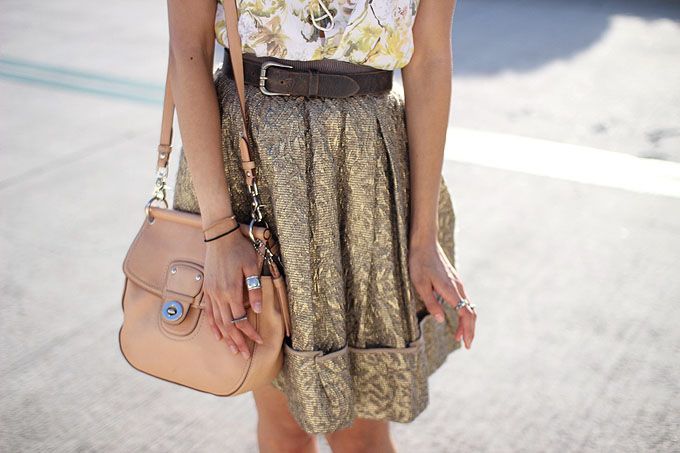 Insight dress. Maz Azria skirt. Chloe heels. Coach bag. Vintage and Vanessa Mooney jewelry.
A dainty outfit to offset the
massive welt on my knee from being weirdly uncoordinated resulting in two separate injuries on the same spot. This is totally a repeat outfit that never got photographed the first time, which made a lot more sense the first time being in a fancier setting. But this time, well, I wore it to the tattoo parlor to get my helix pierced.