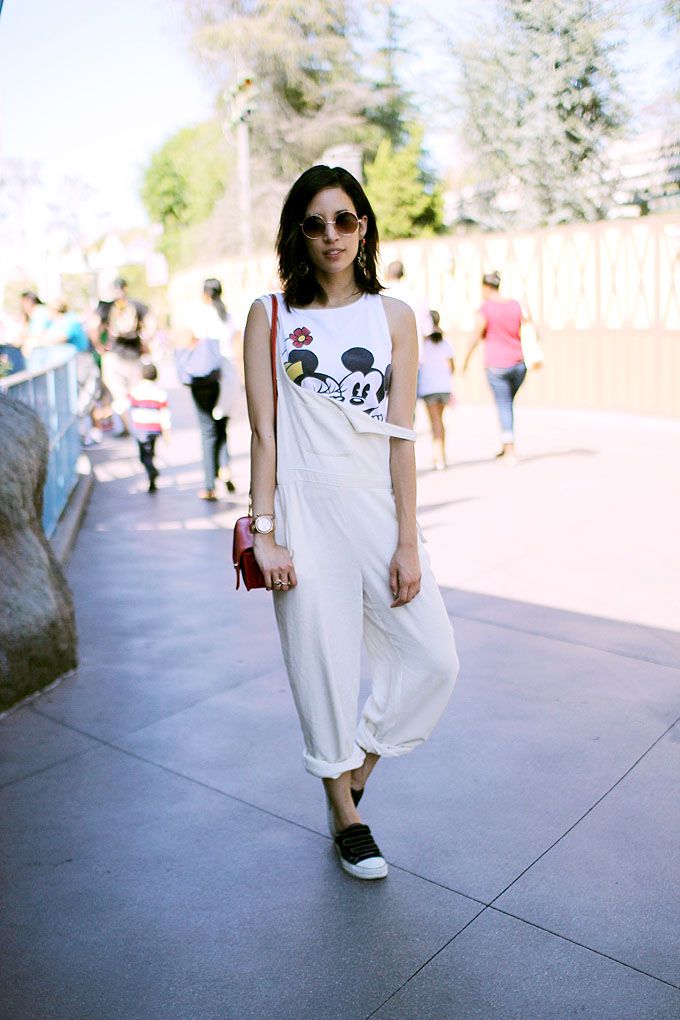 Vintage Mickey shirt. BREN linen overalls. Vans shoes. Coach bag. Vintage earrings.
Another day at Disneyland wearing my favorite one-piece outfit with some Disney paraphernalia. It's a lucky hybrid between overalls and this
jumpsuit
I posted last year. Extremely comfortable namely because it's reminiscent of a child's long johns, but without indecent repercussions. I'm looking forward to a day warm enough for just a bikini underneath. It makes sense to me right now, but we'll see if I call my own bluff.