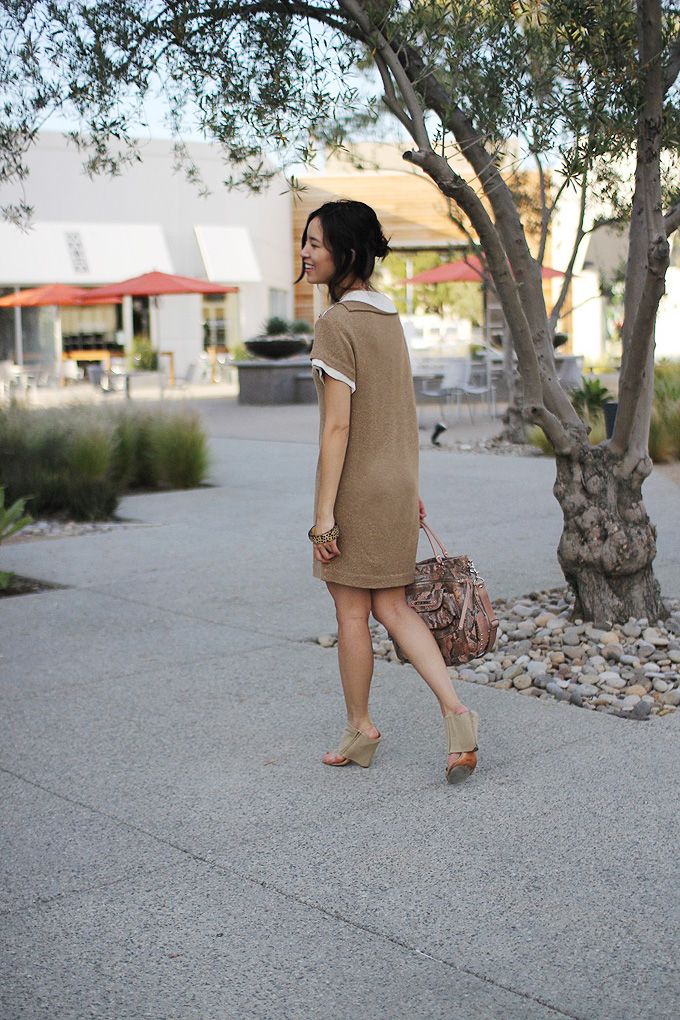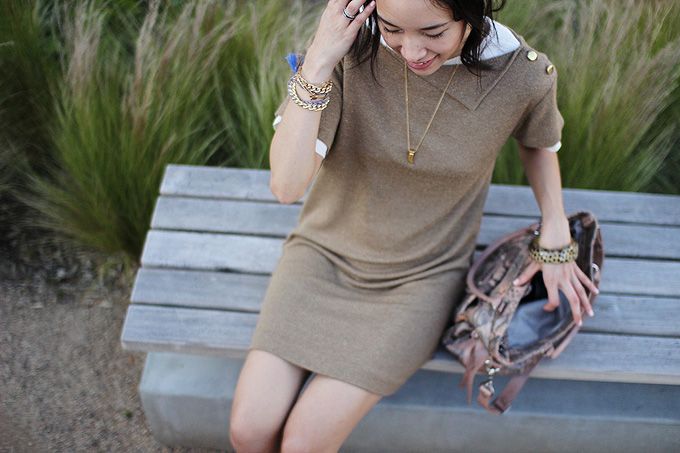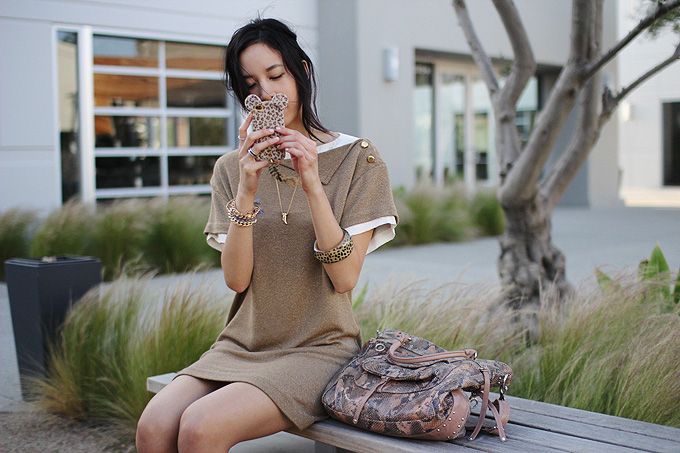 3.1 Phillip Lim dress. Maison Margiela Shoes. Lancaster bag. Necklace/bracelets c/o BCBGeneration.
This weekend I checked out the OC Mart Mix with Daron but was quickly bored with the stores then opted to enjoy the nice weather outside. I guess I was being difficult getting my pictures taken here (clearly more interested in taking pictures of him taking pictures of me), which doesn't help do this dress justice. It's some kind of gorgeous, metallic, meshy-cotton layered over a fake white shirt. Which I dig, because I'm thoughtless when it comes to thoughtful layering. But I shouldn't own pretty dresses like this because I'm prone to spilling on myself - and that I did. Hope the oil stains come out!
And since I'm sure I'll be asked, I got my iPhone case here. It brings out the giddy five-year old in me, as well as anyone within an eye-glance vicinity.