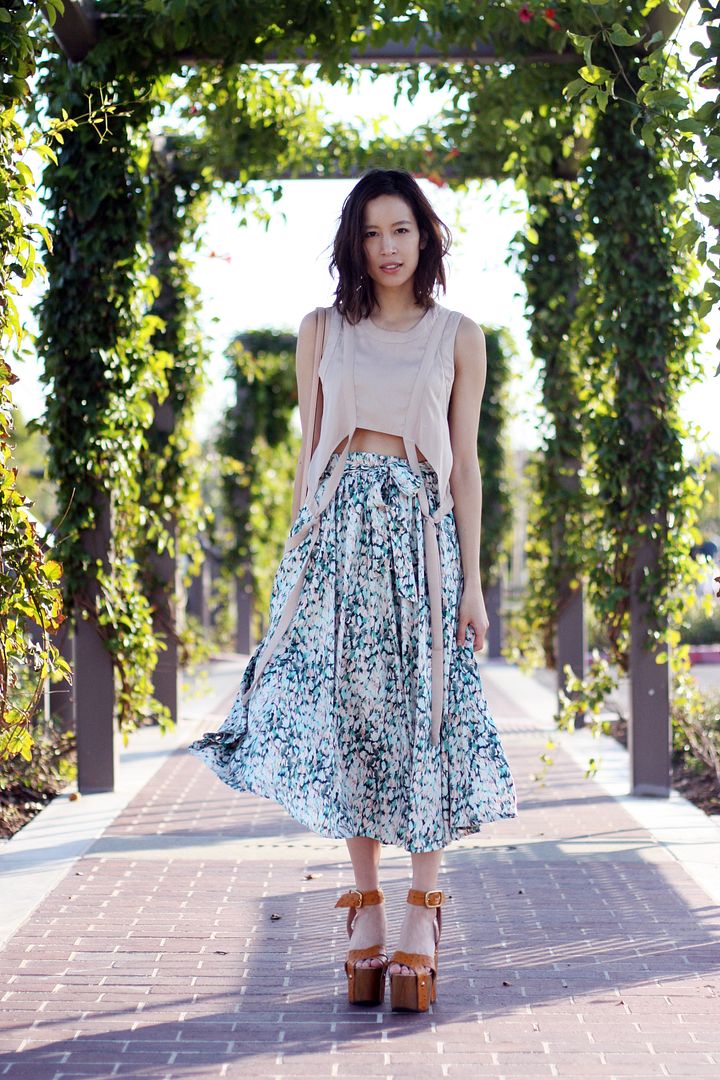 Cameo top. H&M skirt. Charles Anastase wedges.
Showing off some midriff via my favorite silhouette: calf-hemmed, full skirt with a questionable top. This one in particular has cascading ribbons that makes the top as confusing as it is awesome, so I tied them together with some sense of accomplishment.
Easy quarter this spring that grants me ample leisure time than I know what to do with. I mean, I Instantly felt bored when I got out of my only class yesterday at 11AM with no plans the rest of the day except to finish reading Hunger Games and loiter the house simultaneously annoying my dad by revisiting the refrigerator in 30 minute increments - a daytime luxury I otherwise never had time for.
Hi Lexie. You're on a roll today.