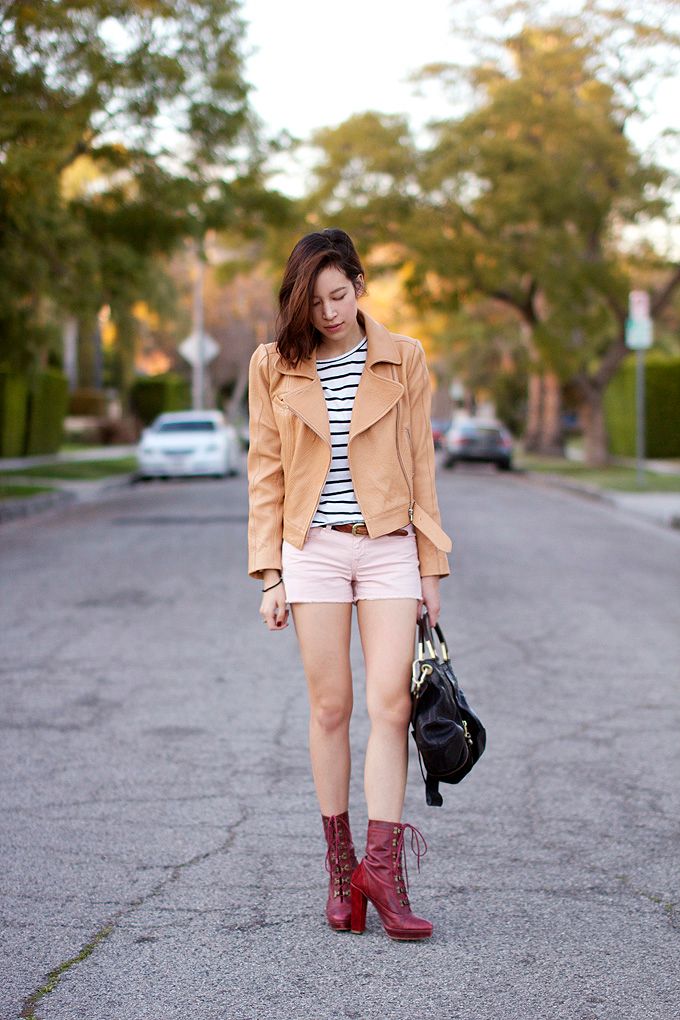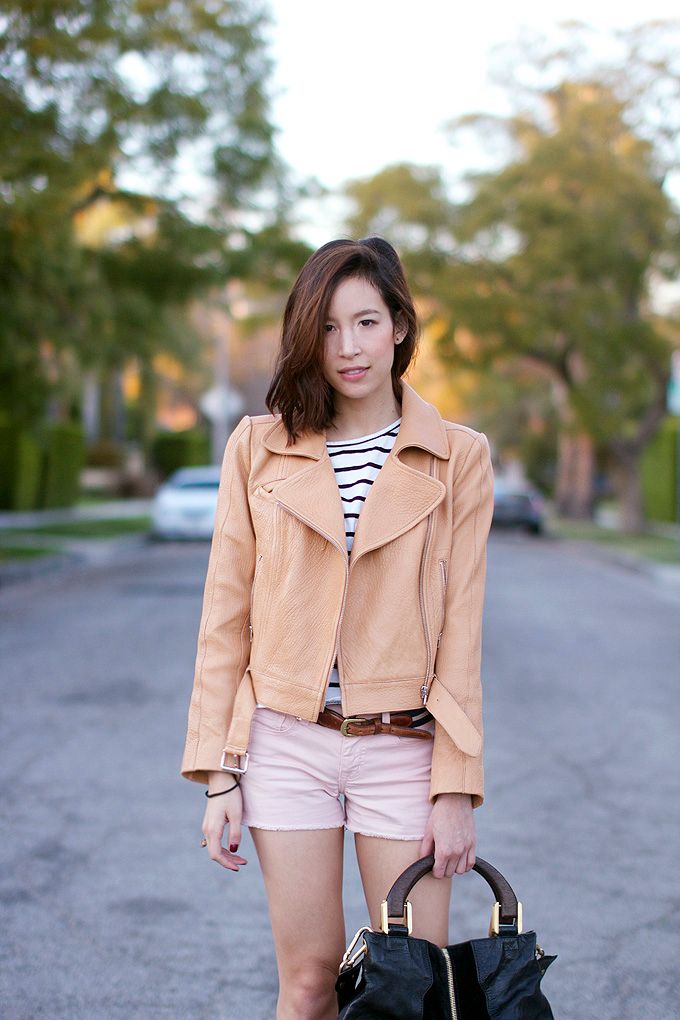 Carvan leather jacket. H&M shirt. D.Ra shorts. Opening Ceremony boots. Jimmy Choo purse.
Found these pictures from a while back on my SD card, funny how memories can float around like that. Having a personal style blog can sometimes be seemingly vapid, and I'm sure I mentioned this before, but it's crazy what you remember going back on entries - like a movie you're unaware of (with a beginning, middle, and end). This day in particular, I was helping style a photo shoot feeling drab all day until
Raneth
and her
boyfriend
took me out for some amazing shabu shabu. Realized a few things by the end of the day: being a third wheel isn't too bad, dark hair will look better on me, I have no shame prancing around in clothes that aren't mine, and never take the people in your life for granted.