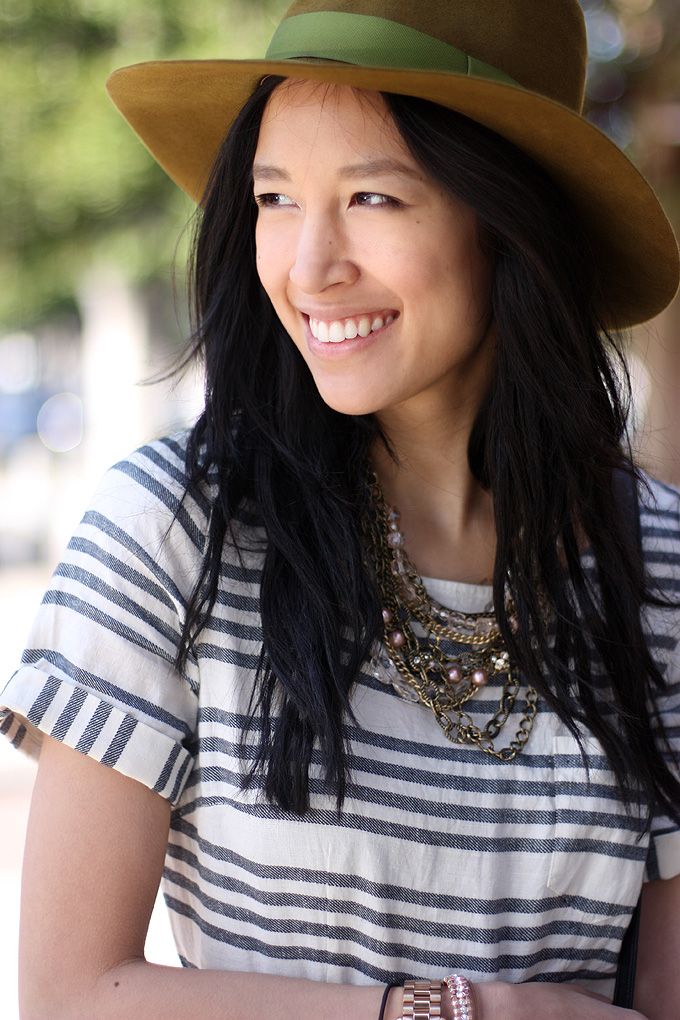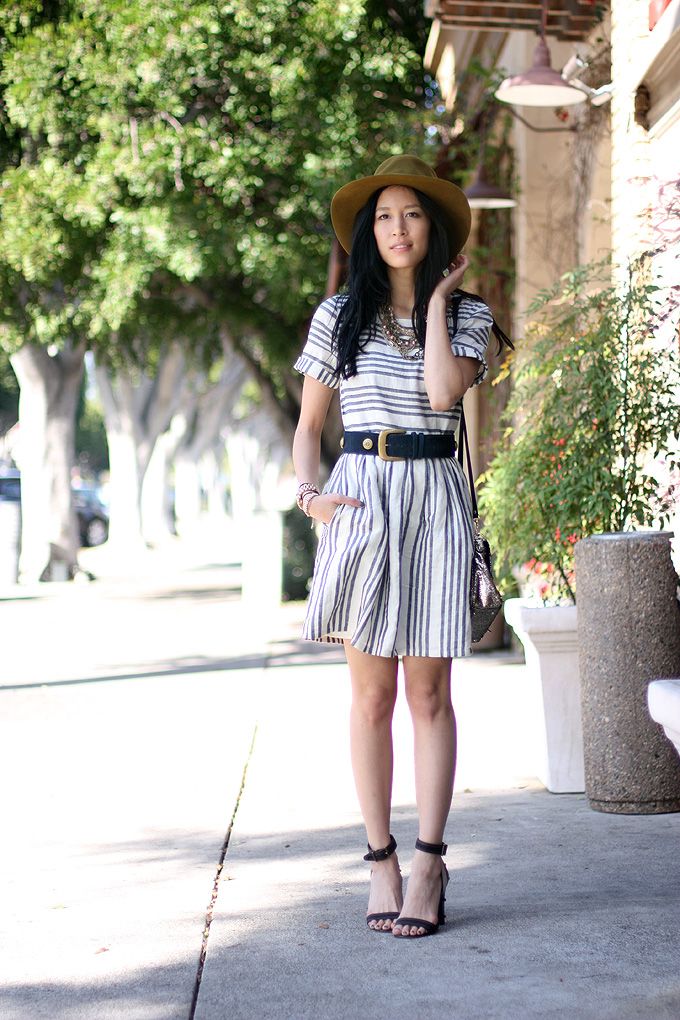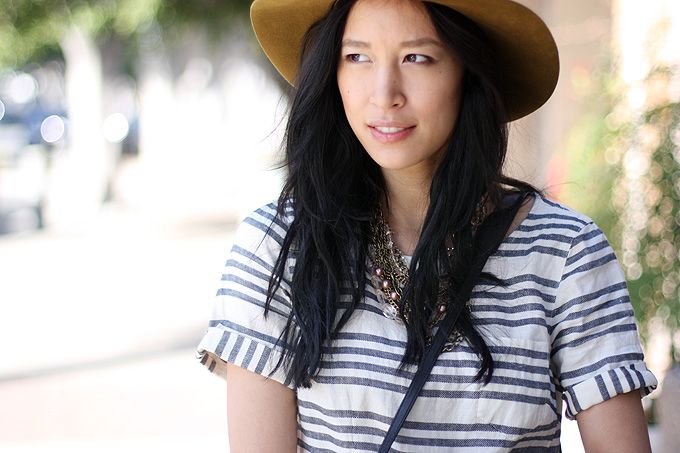 Madewell dress. Vintage hat and belt. Proenza Schouler shoes.
Here are the extensions in all its glory. It was fun for a while given the sudden opportunity to try out hair styles I couldn't do with short hair. For one, I think hats look way cooler with longer hair. I've also been told that long hair makes me look 10 years younger which is also a perk, for you know, embracing my inner-tween. But given the fact I had recently colored my hair black again, it was particularly unsettling to see a different person in my reflection.
Anyway, wearing a dress I bought in New York. Really into the 50s dress silhouette right now. Scrounging eBay and thrift stores for more closet options. Sort of like
this one
I used to own, except I regretfully copped it on Shop Chic. I am such a sell out!! Speaking of... more things in the shop soon.
One more thing, I will close the
giveaway
today. Get your entries in before it's too late!