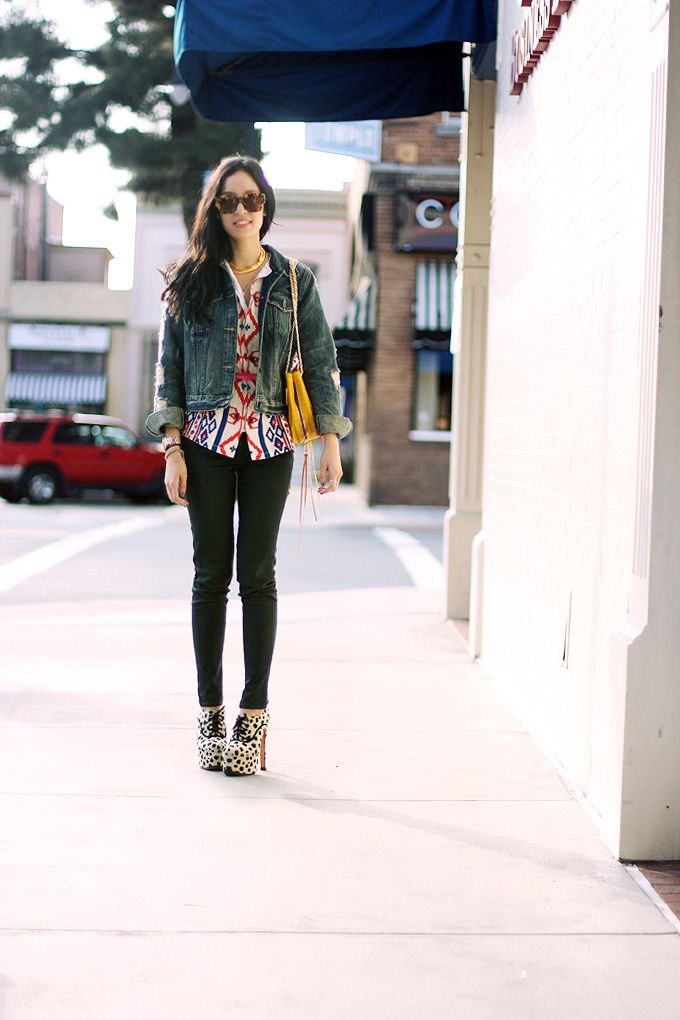 Ralph Lauren denim jacket. Vintage top. Jbrand jeans. Penelepe + Coco boots (c/o).
A super quick post to start the week! Plowing through finals right now so blogging will be a little slow. Ultimately wanted to muse on two things: 1. my new Dalmatian printed boots, wow. The most comfy shoes that add 7 vertical inches 2. read below!


Really excited for this weekend to hang out with some great people! Julie is hosting a blogger market and there are some pretty rad bloggers that are coming!! Can't wait to dive into people's closet, heh. The admission is $1 but that will go straight to charity!
I will be donating half my proceeds to The Leukemia and Lymphoma Society selling vintage clothes, spring cleaning, and baked goods! There are so many great organizations to support, but I had to narrow it down to this one in honor of my grandfather who passed away last year from leukemia as well as my younger cousin who battled and won. Really hope you guys can make it out as it's for a good cause! See you there and look forward to meeting many of you!