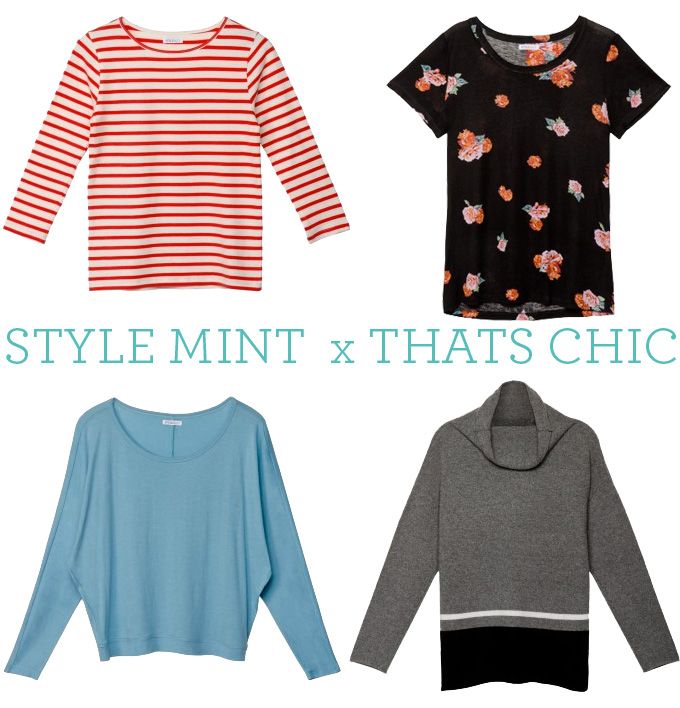 Thank you everyone for the polaroid compliments - glad you liked the post. For those of you who asked/wondered, the film camera was old but you can find them for dirt cheap on eBay or your local flea market! Also, I know 600 film is super expensive, but luckily The Impossible Project started to manufacture film again!

Now, I advocate a basic T in every girl's closet, so I'm excited that Stylemint is giving away That's Chic readers three shirts! I decided to spread the love as much as possible and offer one shirt to three lucky readers!






______________

To enter:

- Visit Stylemint and make an account (free to join, no obligation)
- Spill what your favorite style is so I know you're registered
- Leave a comment below with a way to contact you!
I'll be emailing winners next Monday, if you're not feeling very lucky, then you have until 3/31 (yay extension!) to redeem 20% off your first purchase! Good luck xo