I was pretty terrible at documenting things during New York. Spent the majority of my time with my love Julie though, and she too, didn't document too well. Here are some highlights that I was able to scrounge around the internet. I guess you guys might notice that my hair is black now. Like, so black. Freaked me out the first five days looking in the mirror.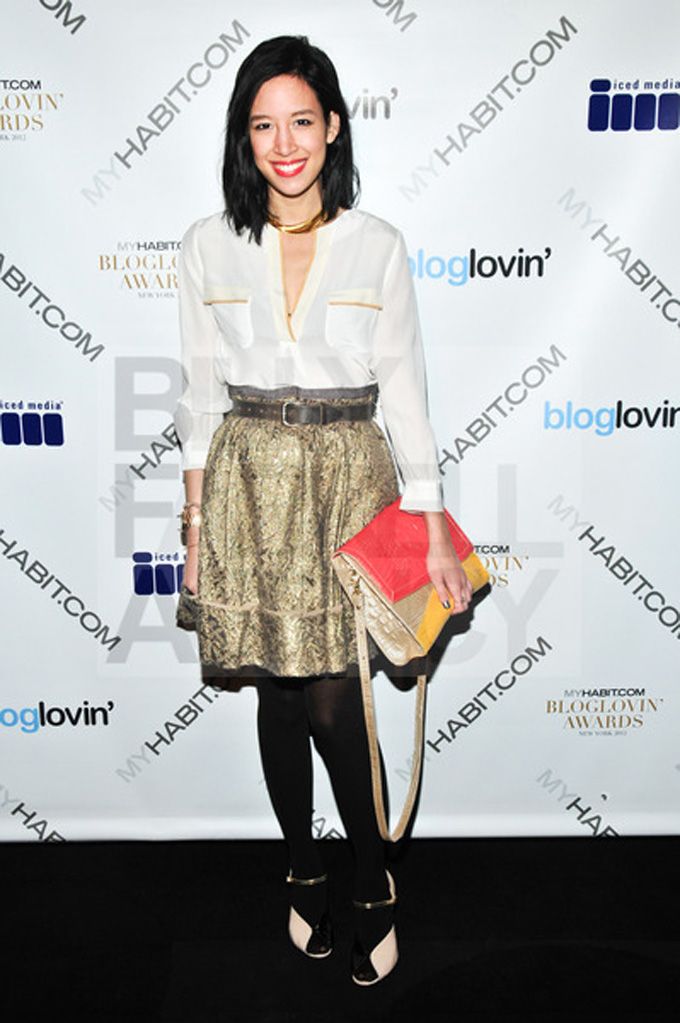 Was so glad to have packed this skirt in case of a fancier event because people were dressed to the nines at the party! Who knew that an awards event for bloggers would seem so prestigious? Super fun nonetheless - thank you Matias for rounding everyone together. Wearing a silk Joie top, Max Azria skirt, Maison Margiela shoes, and Brahmin clutch.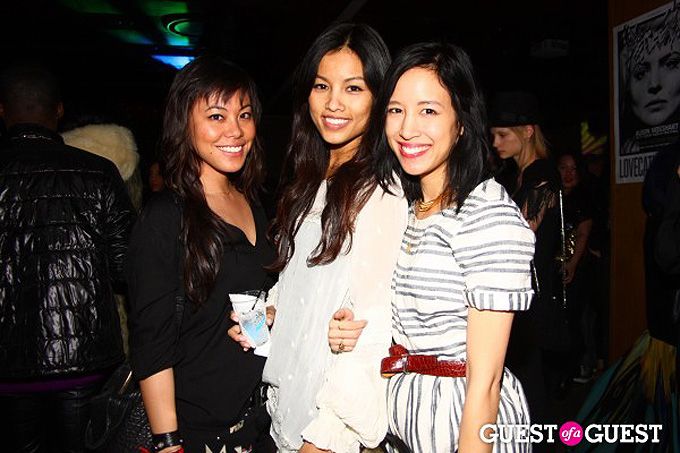 At the Lovecat x The Kills party with my beautiful friends Raneth and Angela who followed me from California. Not going to lie, felt a little out of place wearing a Madewell dress in a sea of people wearing black.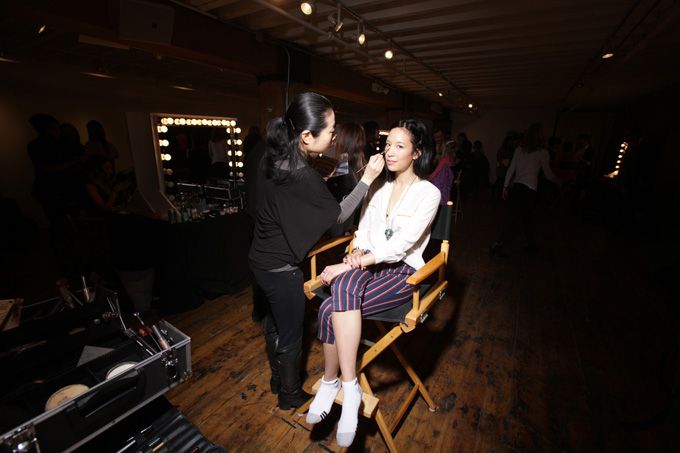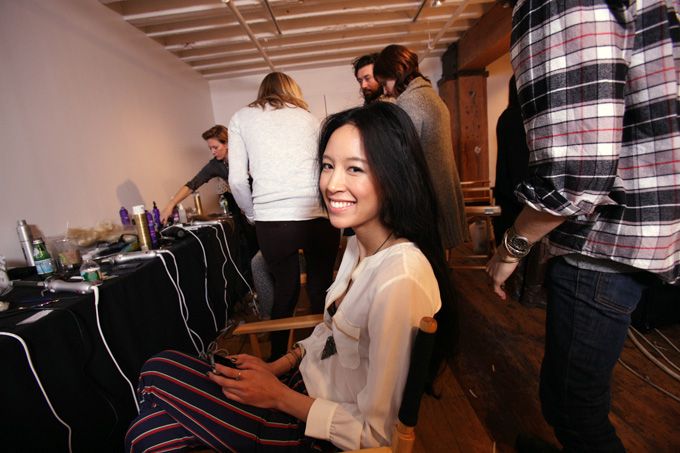 Hours before the Polyvore event where I walked around backstage in dorky socks to rest my feet for the show and getting extensions (!!!). Wearing vintage pants and the Joie shirt that is slowly becoming a staple.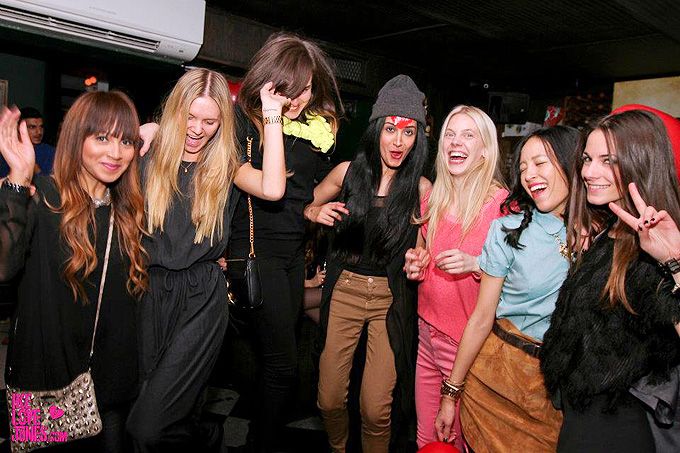 Last night of the trip with a bunch of girls at the Fashiolista party in East Village the eve of Valentine's Day. Suddenly, all those heart balloons make sense.