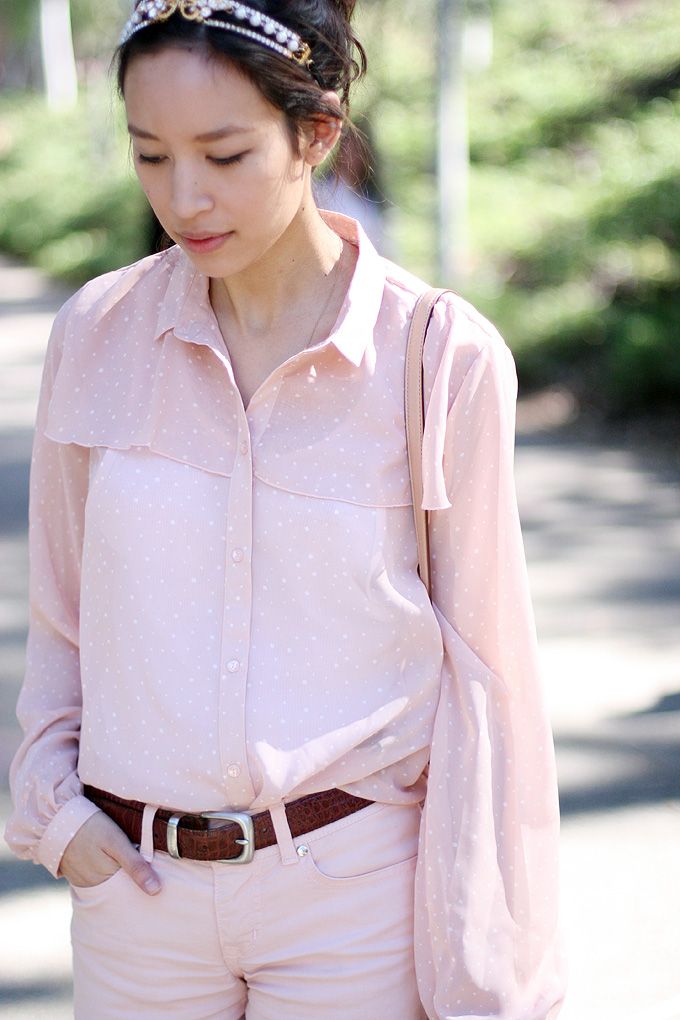 Jason Wu x Target shirt. D.Ra shorts. Vintage boots and belt. Dauphines of New York headpiece.
Just came back from New York today and seeing these pictures just seem so irrelevant to the weather I just experienced. Such as... seeing it snow for the first time. At least it's relevant in that it's Valentine's Day!! I swooped by my Target on Sunday when I was conveniently already up early and picked up the last of this top in a medium.
Anyway, I have to get ready for my night class... after being in some sort of airplane situation for 8 hours today. Missing your morning flight is never fun. Hope your Valentine's Day is going better than mine! I wish I can say I have a lot of pics from this weekend, but I don't. Update soon on the Polyvore thing (Did you guys watch it? Crazy!). And pictures from Temecula after I collect them off Facebook.