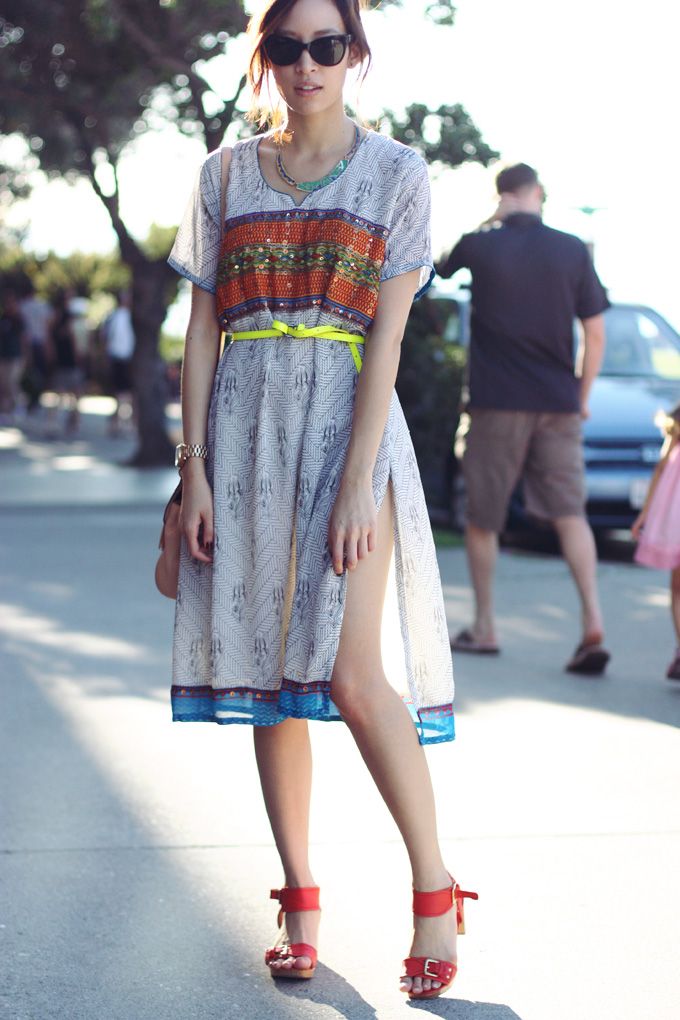 Vintage Biba dress. Coach bag. Zara sandals. Forever 21 belt. Vintage necklace (from Jules!)
Glad I didn't have to wait till summer to wear this dress. Found it in a vintage warehouse called Rewear Warehouse in Anaheim. The place is decent but only worth checking out when the store is half off (on Wednesdays and weekends I believe).
Definitely into the whole high slit thing right now. And, I can't even oogle enough how much I love the print of this dress - like enough to frame it if there was a twin laying around. No idea what to wear this weekend though. I might possibly die.