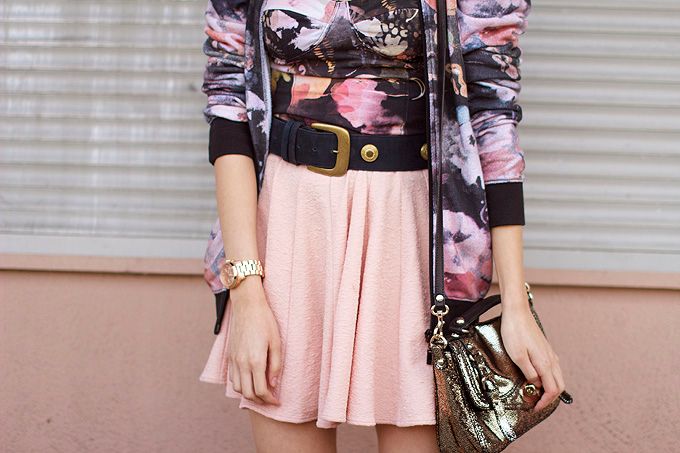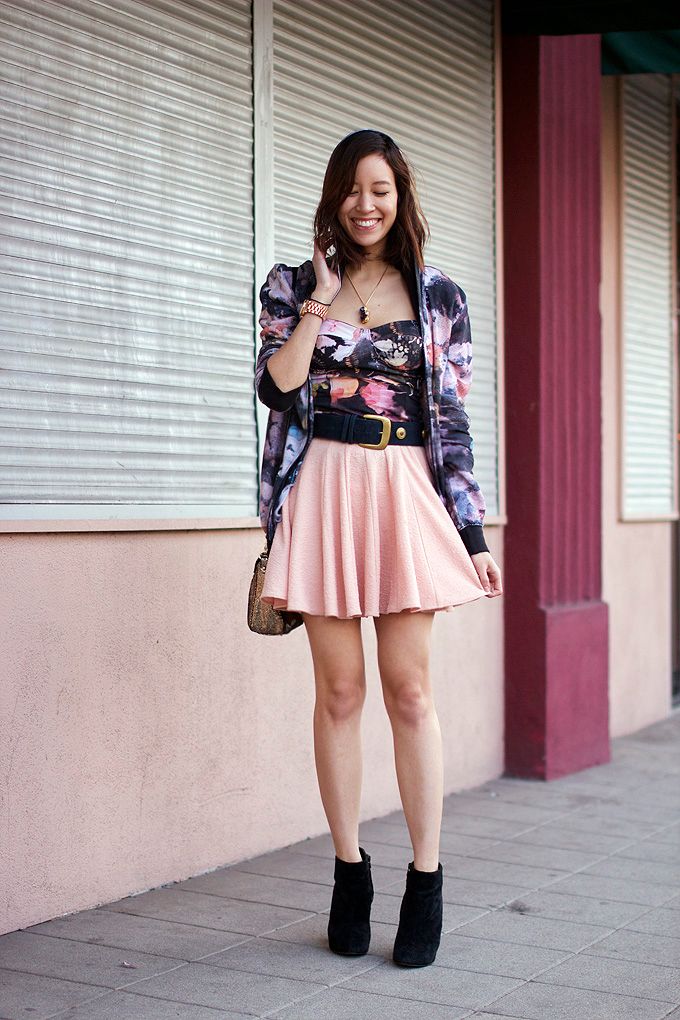 Insight jacket and top. Keepsake skirt. ASOS boots. Lancaster bag c/o.
Wearing matching floral acid prints is fun. Especially when it's taking form in sports-wear then paired with the girliest skirt in history.
Braved showing leg before I realized that sporadic sun really meant overcast and cold weather the rest of the day. Still didn't stop me from downing a cold, refreshing coconut though.