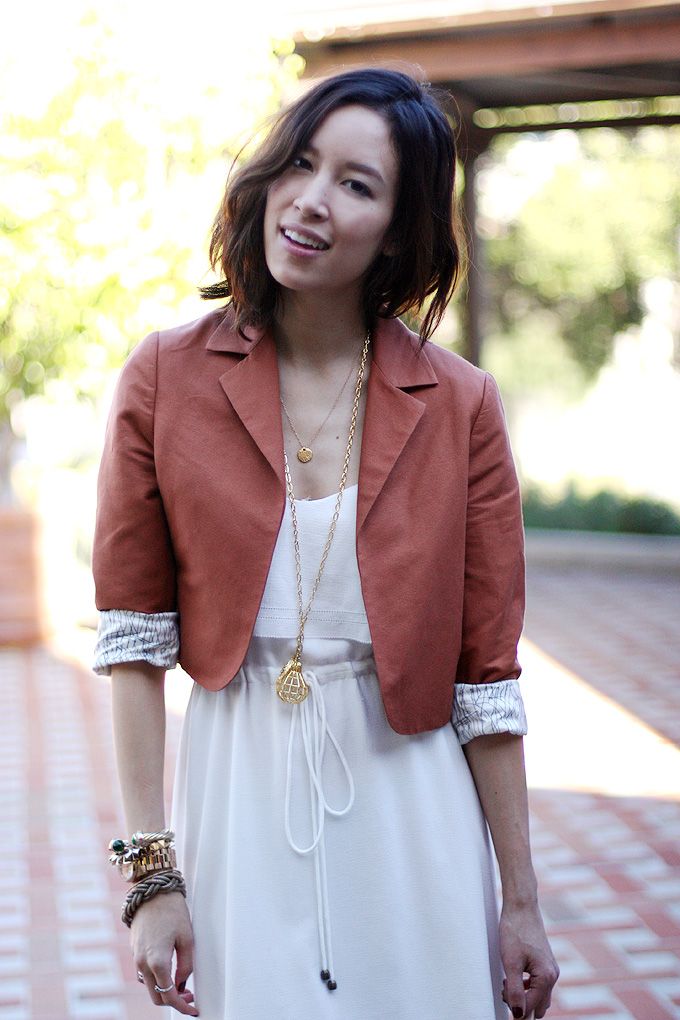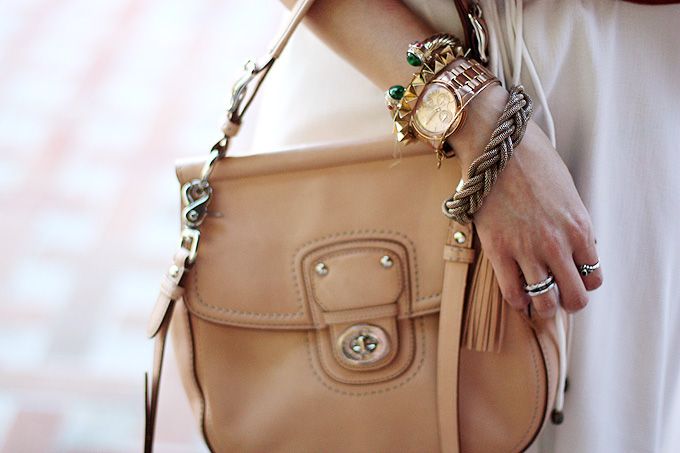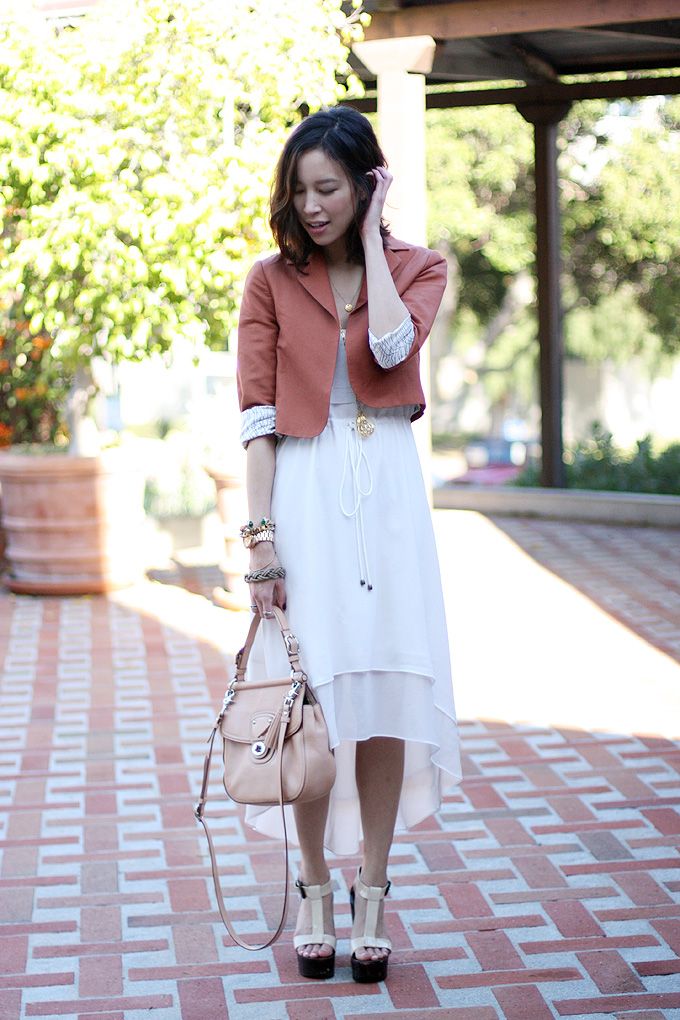 DV Dolce Vita dress. Blazer c/o Kelly Wearstler. Bag c/o Coach. Giuseppe Zanotti wedges.
Thanks for the emails and tweets showing concern – didn't mean to be dramatic or worry anyone; I can't help that I always wear my heart on my sleeve. I try not to fall victim on it, but it happens. This blog is essentially an extension of myself – at least the things I put out there and shouldn't have to be only sartorial blunders and weekly musings. Being able to document my life for the past three to four years has been a blessing in disguise. Without you guys reading, I probably wouldn't have had the vitality to keep updating. So thank you.
But speaking of musings, I'm amped on the Willis bags Coach relaunch. Such a good spring purse and size. Sucks that I'm already discoloring the bag from it rubbing on my jeans. I should really retire it until Spring, but the weather has been too good. All that will change when I arrive to New York in two weeks! Mental preparation starts soon. Eventually. When the beach weather fades.
P.S. Just updated Shop Chic with three pages worth of stuff - check it out!!