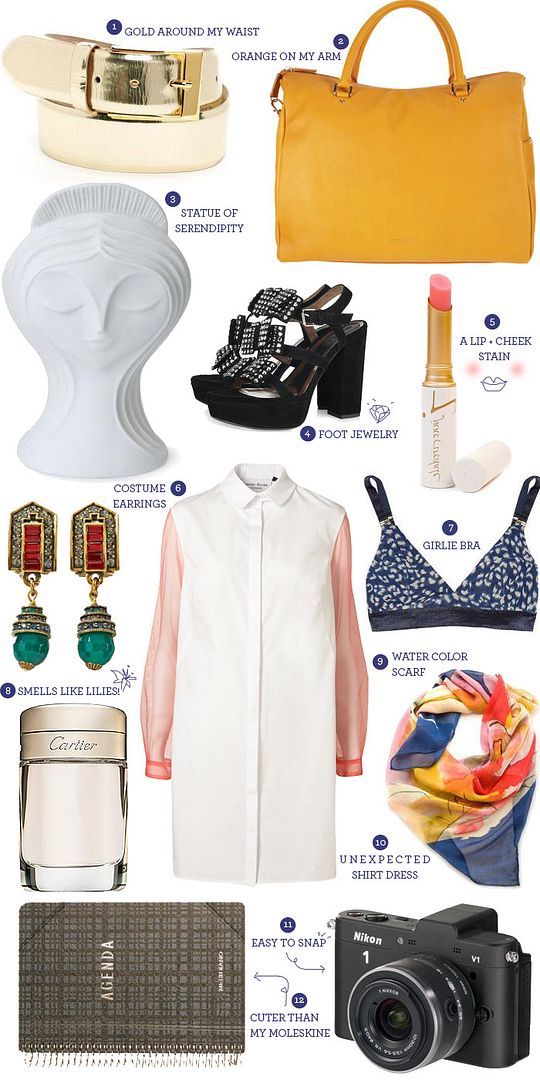 1. Micheal Kors 2. Jil Sander 3. Jonathan Adler 4. Marni
5. Jane Iredale 6. Heidi Daus 7. Stella McCartney 8. Cartier
9. Kandinsky 10. Topshop x Simone Rocha 11. Nikon 1 V1 12. Meridiano
Just a few things I'm dreaming about... a more realistic verb than wishing, because wishing entitles the possibility of coming true. But maybe it will, because
Beso
is giving away $500 to a lucky reader who will make one of the listed dreams come true! Kidding. But not really because donations are always welcome. In all seriousness, $500 is up-for-grabs just for you! Details below. A perfect time to get some shopping done for yourself after your Christmas shopping.
I also started making another collage at the excruciating off-morning hours until I realized that I'm way too tired to finish it... it had a really good set theme going on. Maybe I'll post it later, but you can get a peak at what it will look like on
my Beso page
full of other things I want for my birthday.
To enter giveaway:
2. Leave a comment below with your email - don't forget!!
3. (Optional) If you start a Beso page, you have the option of winning your wishlist - up to $1000. That could be $1500 all together!
CLOSED!!