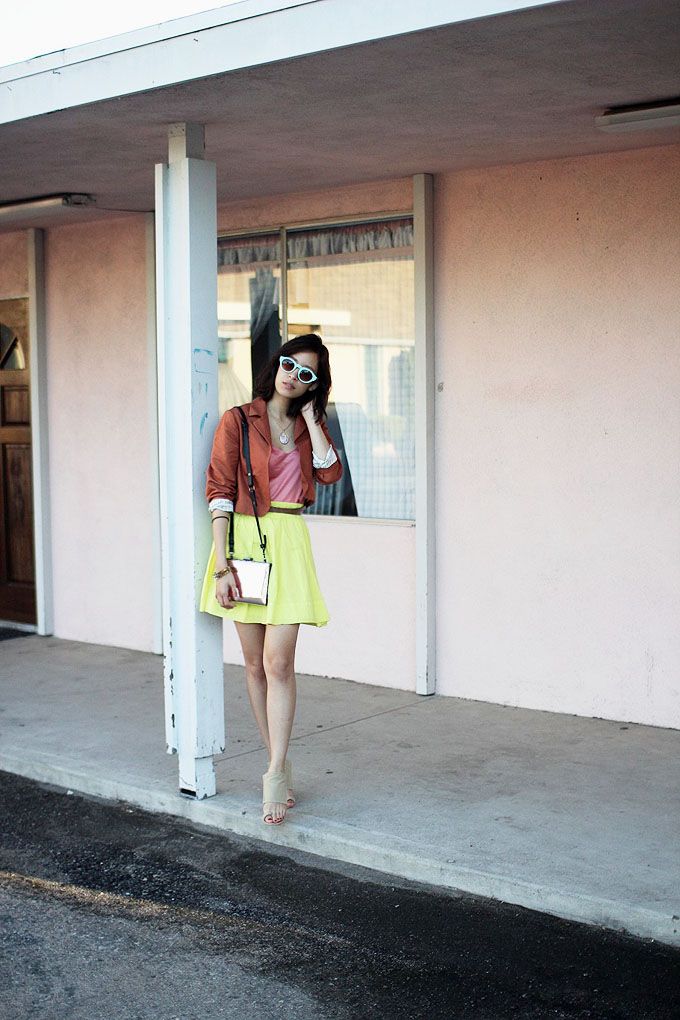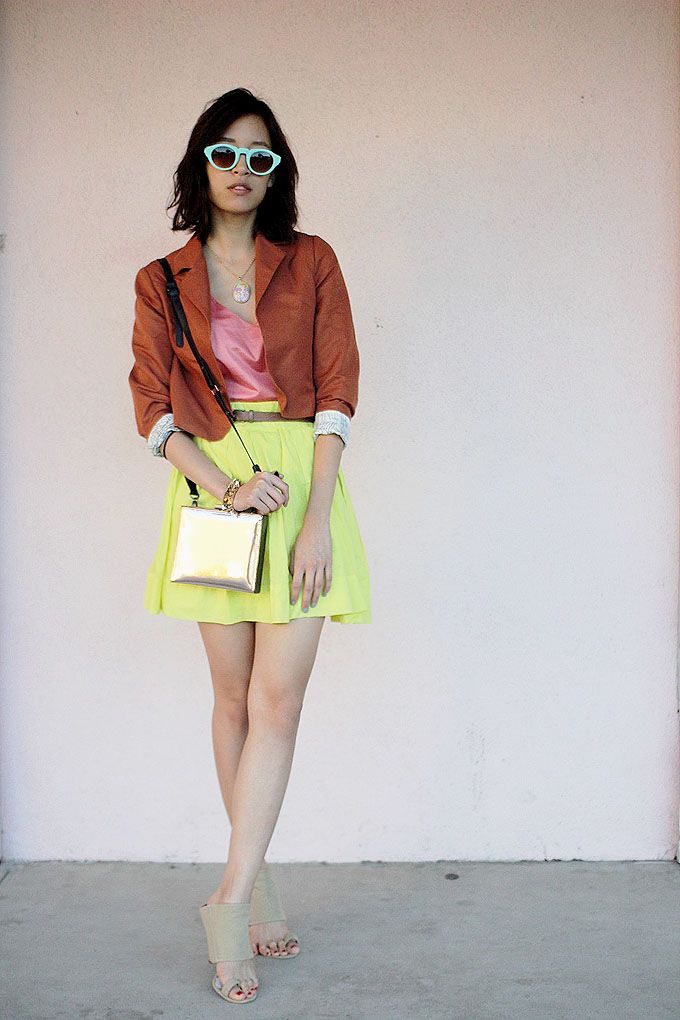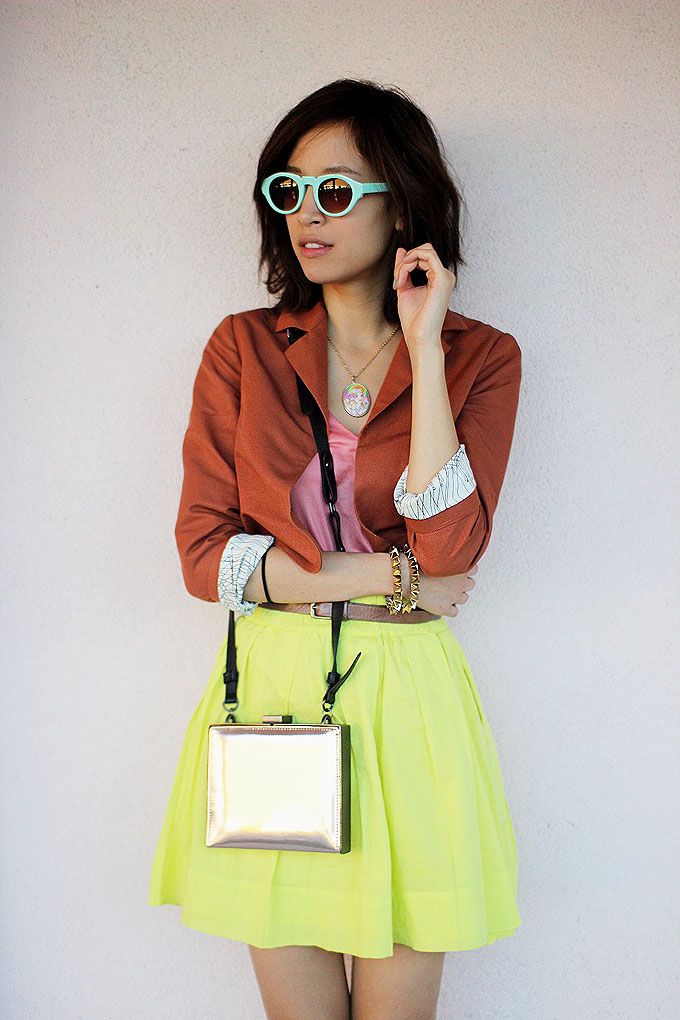 Kelly Wearstler blazer. Club Monaco skirt. Pour la Victoire purse.
It took me nearly a week to come down from my thrill of not only meeting Kelly Wearstler - but also enjoying an intimate dinner in her Beverly Hills home last month. I imagine the impression of entering her foyer to be in the ballpark range of how golden-ticket owners felt entering Willy Wonka's Chocolate Factory. The pictorial walls, quirky furniture, multi-colored depth were all too familiar behind the screen of my laptop.
Notable frolicking aside, Kelly is pleasantly candid and grounded as she is talented. Don't have any pictures from the night since I didn't want the cumbersomeness of carrying a camera, but you should definitely check out her house
for yourself
. It made the drive back to Orange County seemingly duller than usual, but I at least have this blazer as a keepsake of the night.