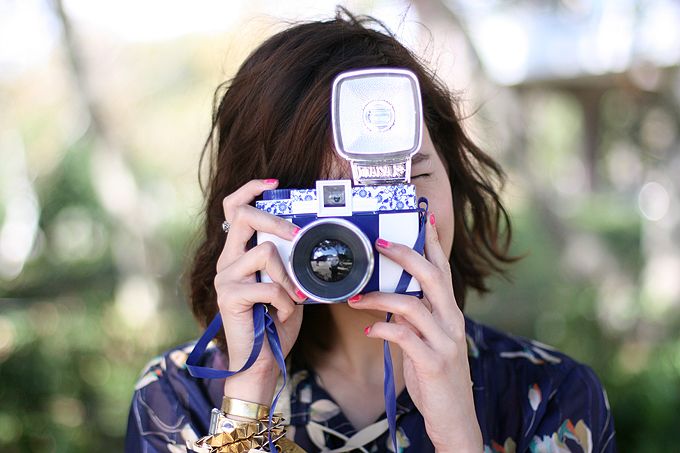 Remember my post last week with the film pictures I took from my new Diana F+? Well, my friends over at Lomography want to give out a camera for one lucky reader! Long time readers know that I rarely do giveaways, but I truly feel this is the perfect fit for us! I love photography and feel there is so much more substance providing a reader with the ability to create rather than consume. I'm really excited to host this giveaway and hope you guys all participate!
About the camera. I was surprised by how
hands-on
the camera is, but that's the thrill in it! It helped me understand film photography better. You guys know I'm a sucker for blue on white porcelain print (see weekly post
here
), so I picked this darling limited-edition
Quing Hua camera
. It comes with the complete set and we will send the winner tips and tricks to make the best out of your very own Diana F+!
To enter the giveaway:
- Follow us on Twitter @thatschic and @lomography (an extra entry if you tweet about it!)
- Leave me a comment with your *email, and if you tweeted about the contest, let us know!
- Don't fret if you don't have a Twitter handle, you can still enter by leaving a comment!

*By entering this competition you are signing up to receive the Lomography newsletter. Your information will never be sold or given to any third party and you may unsubscribe at any time.
** Contest ends October 14th!

Good luck!