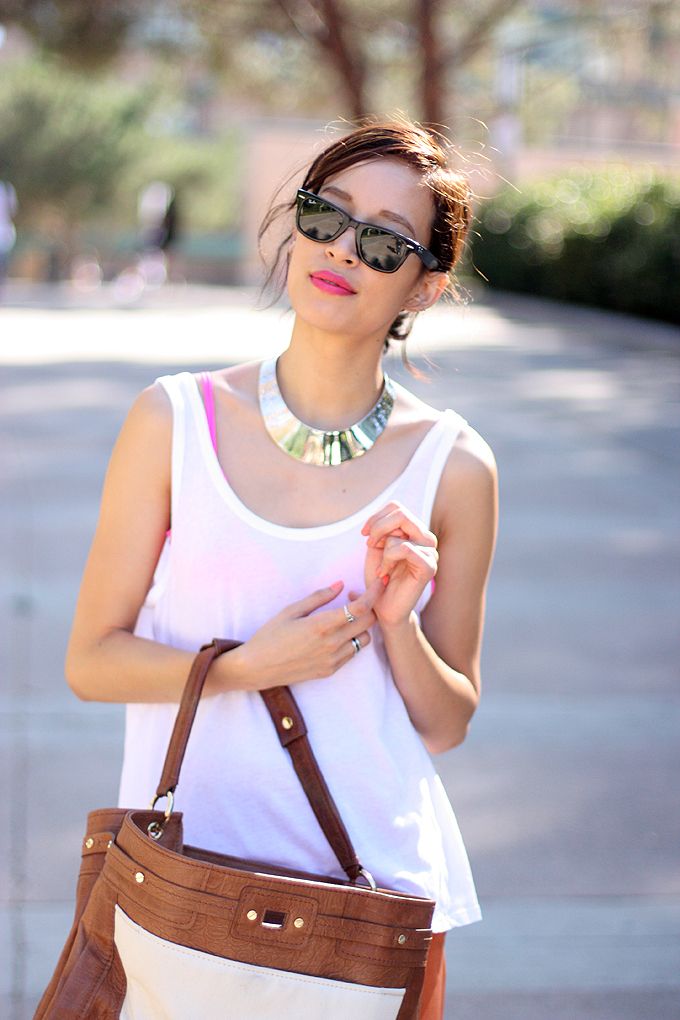 One Teaspoon skirt. Bauble Bar necklace. Foley and Corinna bag
This must have been my parting outfit with summer taken a few weeks back on campus. Now spring colors are foreign, and crisp whites are being replaced by charcoal grays. But I guess the burnt orange can be translated year round. Tried out a hot pink lip color from Urban Decay's super saturated line taken form in a chubby pencil that romanticizes the fat, wooden ones we attempted to use in fourth grade for bragging rights. Never was able to write a full sentence with those – small hands. Also a tad bummed my lipstick exploded in my book bag by means of not putting the cap on tight enough. I'm accident prone like that.

Now I need to figure out a way to revive it… maybe with my eyeliner sharpener. A little skeptical – wish me luck.