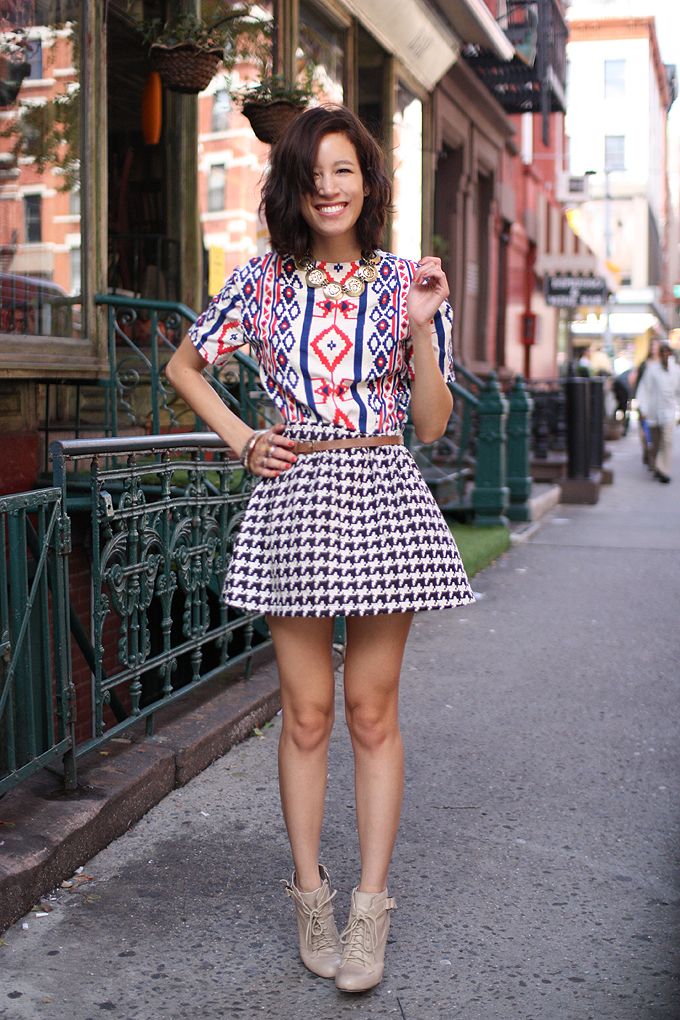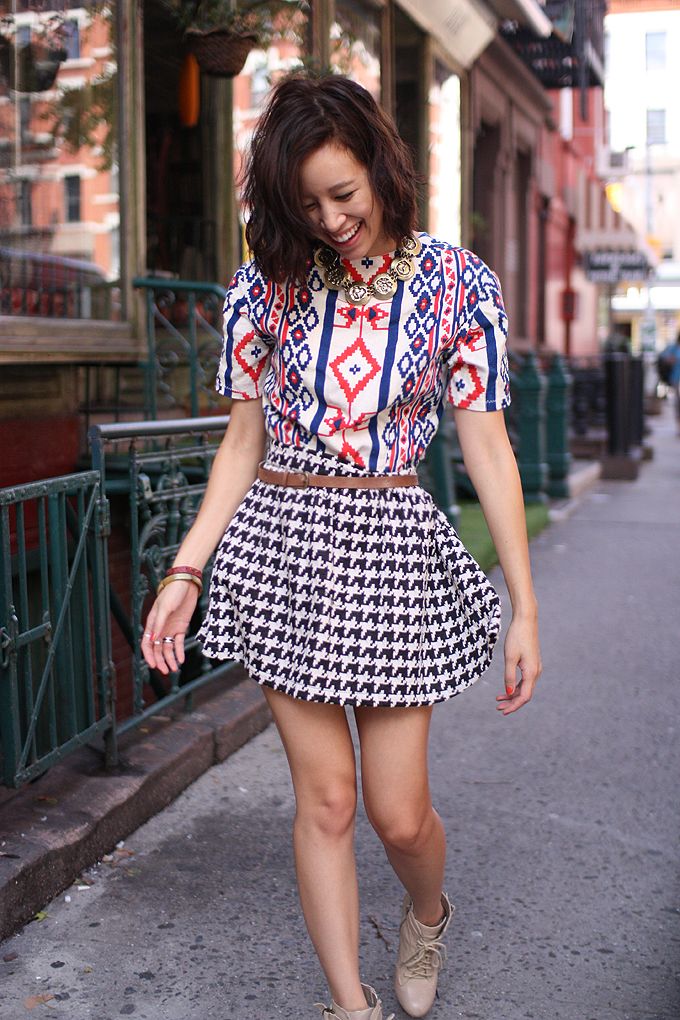 Vintage top. D.Ra skirt. Seychelles shoes. Necklace from Bauble Bar.
Seems like forever ago when I took these pictures with
Natalie
before the Lucky FAAB conference; apparently can't keep a straight face around her either. Slightly delusional from lack of sleep to combine tribal and hounds tooth together whilst praying I don't look like a clown. I also trimmed my hair a bit before leaving for New York... regretfully putting bangs in place. Yeah, worst decision ever. The day my bangs reach my chin is the day I'm chopping my hair back into a bob.
Few favorite moments at the FAAB conference: realizing how much I secretly love the Kardashians, hearing my buddy
John Jannuzzi
talk about the World Wide Web, uh – that GIFTBAG (more on that later), and blissfully watching Elie Goulding as our guest performer. I even found myself on a rooftop overlooking the city a few days later watching her perform again. Seriously magical... you Lucky people are too good to me.