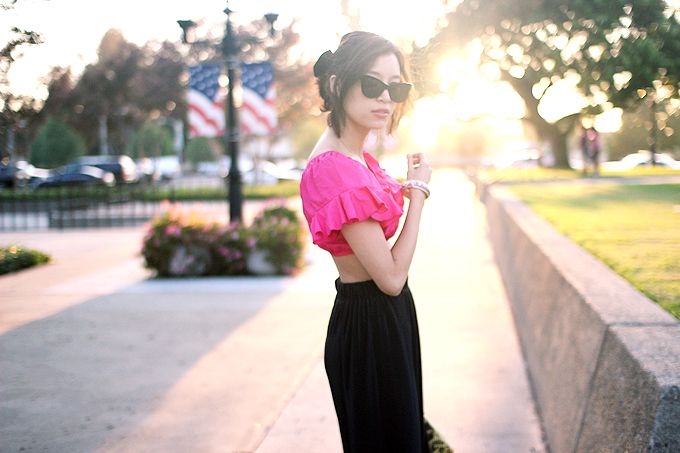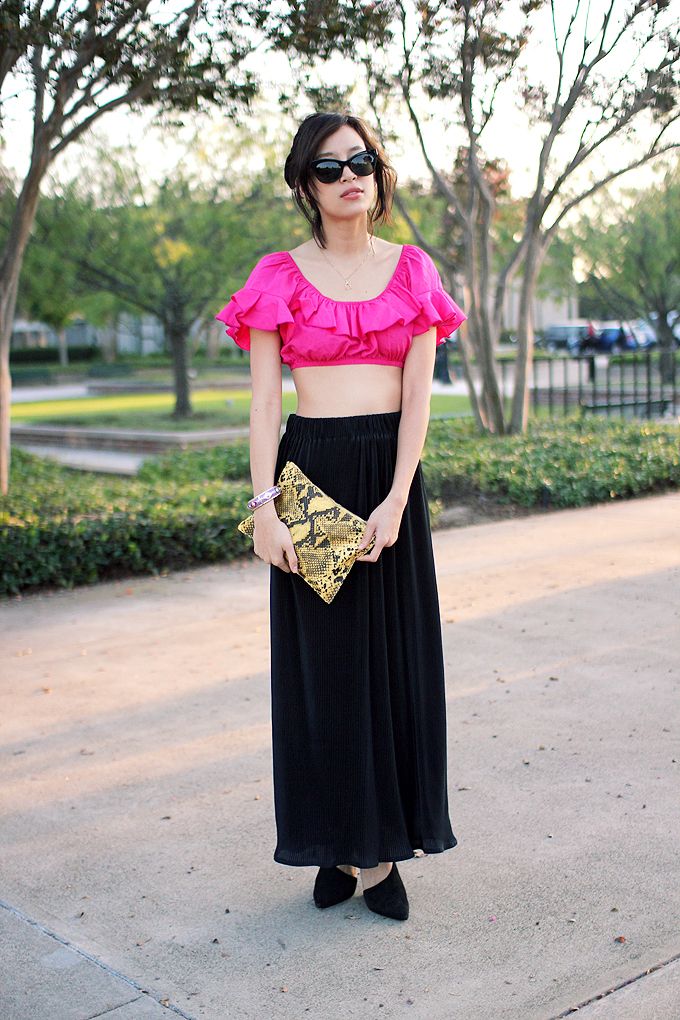 Amanda Uprichard top. Vintage skirt. Elizabeth and James heels. Norma Kamali sunglasses. Trina clutch (although, I think it's just a makeup bag)
Obsessed with this pleated find adding to my array of other black long skirts, but I think I can deem this my favorite. It will pair perfectly with any top I wake up in because I'm starting my quarter with 8am classes. Hello thoughtless dressing for tortuous mornings. And, I know I'm falling behind on NYFW updates, I keep forgetting I have a memory card full of pictures.
P.S. Tune in next week for an amazing giveaway I am so excited to share! I haven't done one in forevz.