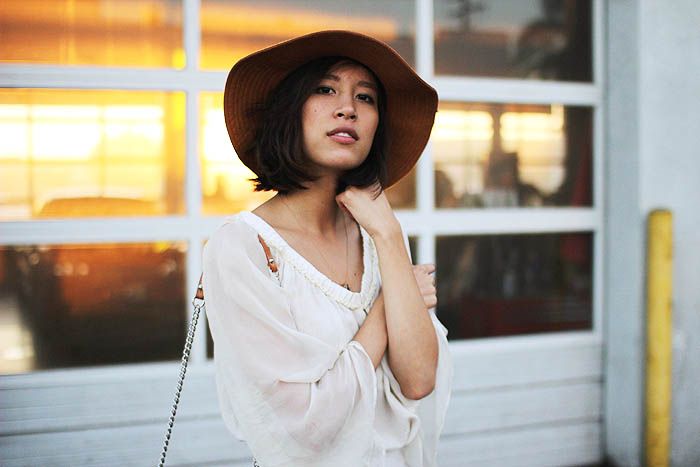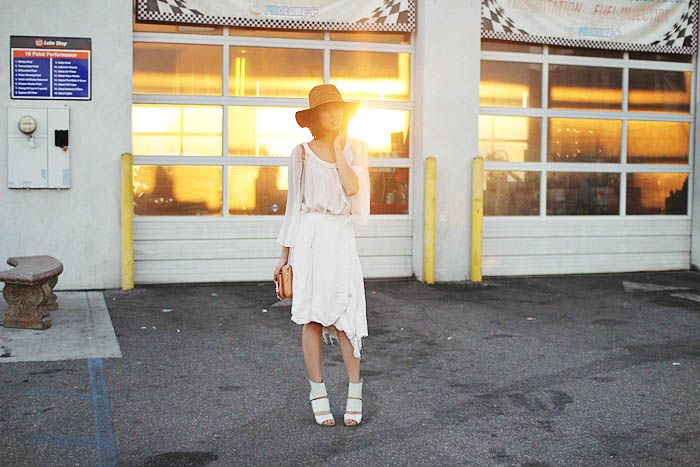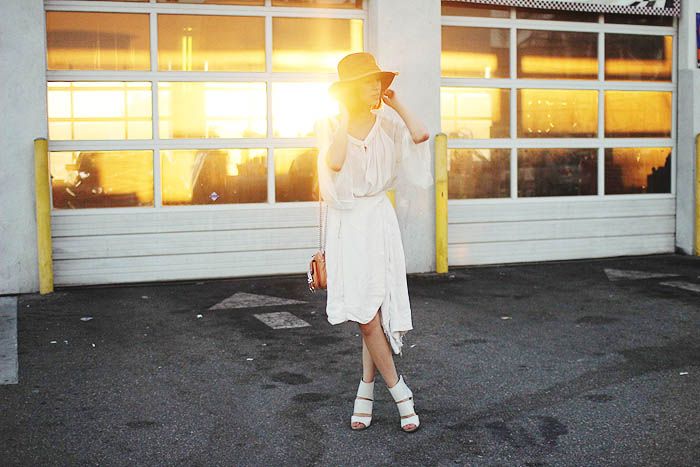 WiNK top. Jasmine Shokrian skirt. Urban Outfitters hat. Chloe shoes. Rebecca Minkoff bag.

I had already given up on chasing down the sun to grab a quick shot of my outfit. But, this little spot caught my eye right before jumping on the freeway to the Chrissie Miller party. We had fun playing against the transparent, sun drenched garage in front of an audience sitting in traffic towards the on-ramp. Except, not really.

This skirt just gets better with age and accidental rips. And sadly pruning my hats because they just don't look good with short hair. However, I'm replenishing my stash with smaller-brimmed hats before I notice a shortage of closet selection come Fall.