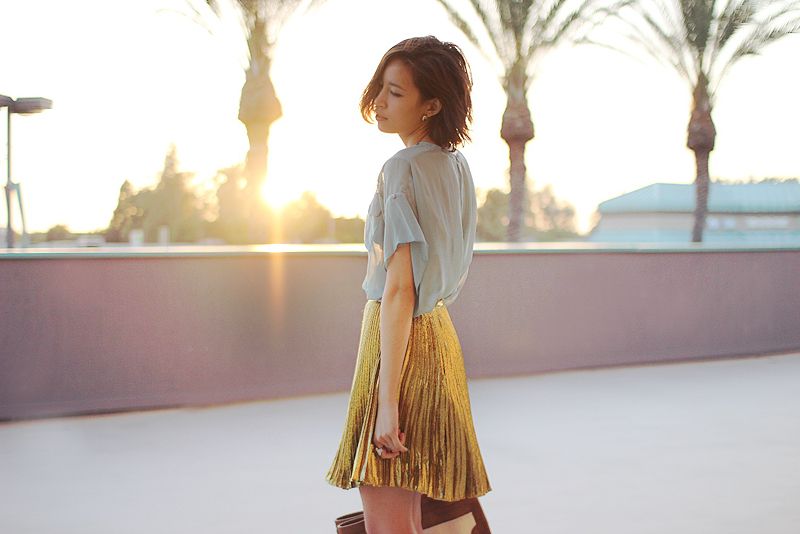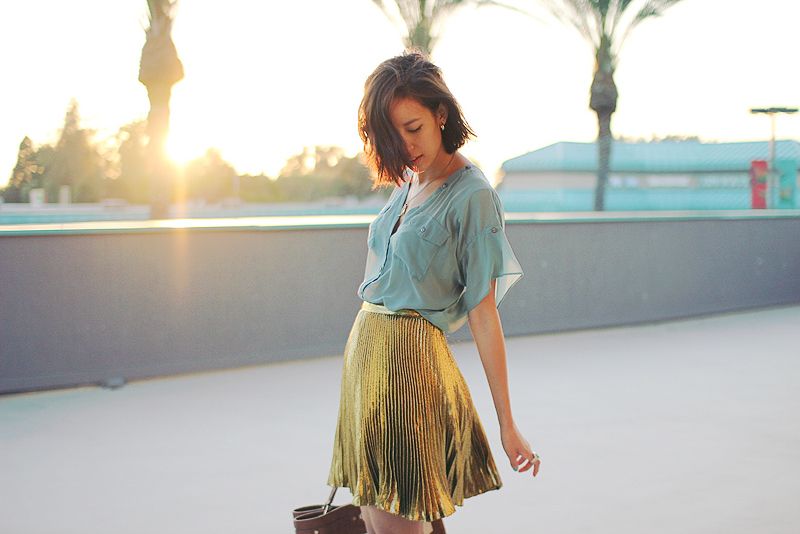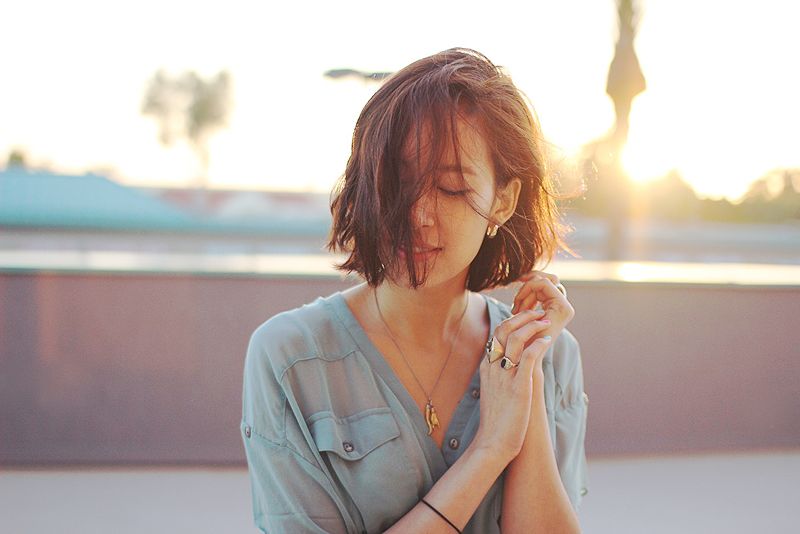 Top c/o Threadsense. Elie Tahari skirt. Foley + Corinna.

Inspired by Threadsense's new lookbook (and probably my favorite to date - so check it out!) to hang at the edge of the sun after a hearty meal with my lover. Because those 30 minutes between the sun going down and branching into the night is my favorite, aesthetically-pleasing part of the day. Maybe even frolicking alongside the breeze in a wearable shiny thing paired with my favorite color - but the translucent version of it - can complete this vision.
Psssssst... the skirt is on

SALE

.